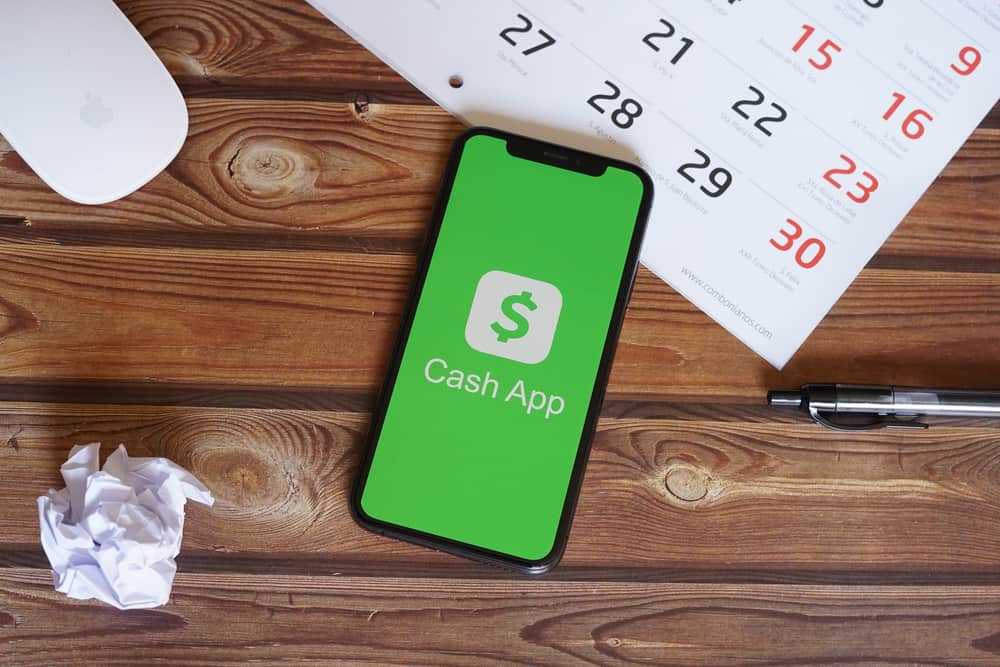 Daily, numerous cash transfers happen, and the Cash App is among the most popular online money transfer applications you can use to send and receive money. And with the high number of transactions done, failed transactions are often a common issue when using the Cash App.
Whenever there's a decline using the Cash App, you're left confused and frustrating as you wonder what's causing the Cash App to decline. There are numerous reasons why this issue may happen, and these include:  
1) Insufficient Funds In Your Account.
2) Possibly Fraudulent Payment.  
3) Your Bank Is Declining The Transaction.
4) Technical Issues With The Bank or App. 
5) Entering Incorrect Card or Bank Details. 
6) Weak Internet Connection. 
7) Expired Cash App Card. 
8) Decline Payment By The Bank.
Due to these reasons, it becomes impossible to use the Cash App to send or receive money online.
For further explanation, read on as we take a deeper look at these reasons that might cause your Cash App transfer to be declined. Let's get started.
Insufficient Funds In Your Account
One of the most common reasons you might experience an issue sending money using the "Cash App" is insufficient funds in your bank account. So, the first thing to do whenever you can't successfully send money using the "Cash App" is to check your account balance.
For instance, if you have $100 in your bank account and try sending $150, this transaction wouldn't go through. This would be the same if you tried sending this amount even when making a bank transfer. Therefore, you can be certain your "Cash App" will never work without adequate money in your account.
Possibly Fraudulent Payment Due To Unusual Activity
Banks and other financial incautions since 1992 are required to report to stop transactions if they are deemed to go against the anti-terrorism and anti-money laundering laws. And if this is suspected when using the "Cash App", the transaction will be stopped instantly.
There are specific measures you can take to mitigate experiencing trouble sending money using your "Cash App" due to unusual activity, and these include:
Send or receive money only to dependable businesses or persons you know.
Verify the recipient's "$Cashtag" or phone number before sending money.
Only link credit or debit cards under your name.
Use the "Cash App" often to build an exceptional transaction history.
By making these recommendations, you'll be able to send a substantial sum of money to your family member or friend using your Cash App. This way, you avoid the bank deeming the transaction unusual and halting it.
Entering Incorrect Card or Bank Details
Another reason the "Cash App" might not be working is due to incorrect banking information. This is why you should always check the recipient's banking information before sending the money. Remember, there are numerous cards on the market, so it's easy to be confused. Therefore, confirming you input the correct banking details before each transaction doesn't hurt.
Outdated Cash App Version
An outdated version of the "Cash App" can also be the reason you're experiencing challenges sending money. This happens because the updated "Cash App" features aren't incorporated into the app's older version. Therefore, you should routinely update the "Cash App" to prevent experiencing any issues doing essential functions on this application.
Weak Internet Connection
You must confirm your smartphone's internet connection is stable before doing a cash transfer; otherwise, it won't be successful. But with low-internet speed, you can be sure that this is an issue you'll constantly have to deal with. This is why you must always confirm that your "Cash App" is connected to high-speed internet before using it for online money transfers.
You've Exceed The Cash App Transfer Limit
You'll have to deal with certain limitations when using an unverified "Cash App". This restriction in the United States is $250 each week or $1000 monthly, while in the United Kingdom, this is £250 weekly or £1000 each month.
After reaching these limits, you won't be able to use your "Cash App" to make any purchase. You can increase your limits on the "Cash App" by verifying our account and adding personal information. These include information such as first and last name, date of birth, and your Social Security Number's last four numbers.
Expired Cash Card
The "Cash Card" connects directly to your "Cash App" and usually comes with an expiration date. And if this card has expired, transferring money using your "Cash App" will be impossible. You should then update your "Cash Card", and it's only after this that you'll be able to send or receive money using the "Cash App".
Summary
While the "Cash App" is of great help when transferring money online, the issue of a failed transaction is one that many users sometimes face. When this happens, sending or receiving money using this app becomes impossible.
If you've experienced or are currently facing such an issue, it's best to know what's causing the issue to know the best solution, depending on your unique situation. This compressive blog post has detailed why your "Cash App" might be declining during money transfers. With these insights, you'll know the best step to deal with this money transfer issue.