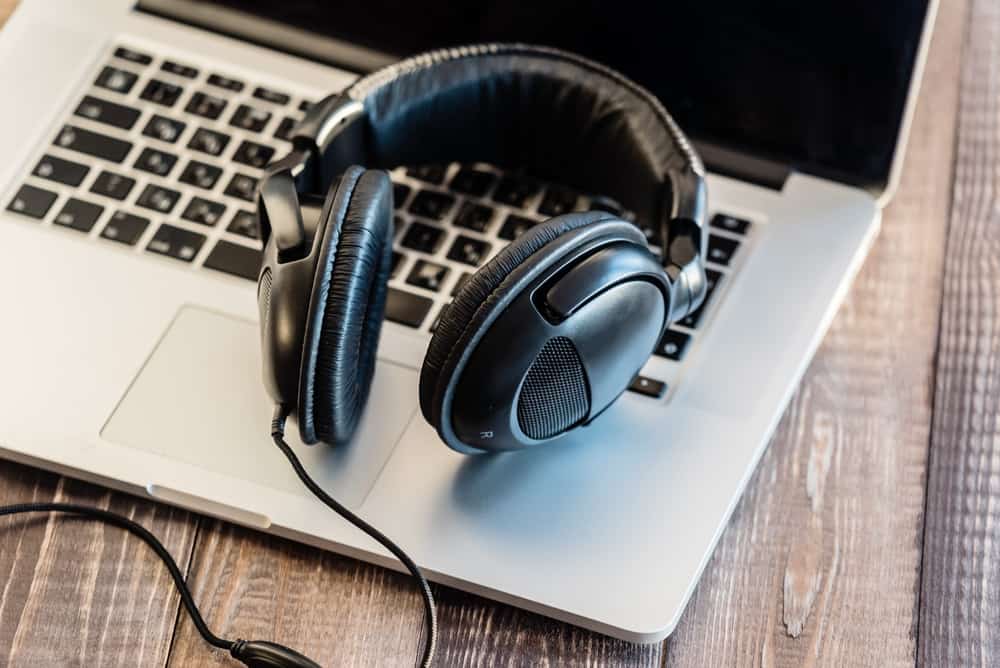 No one wants to use a computer or laptop where the audio is so quiet, faint, or not functioning at all. The enthusiasm to use the PC for daily tasks will dwindle as the audio keeps us entertained when we listen to music and watch videos. When this audio issue arises, we often must hastily repair it and get back to our tasks on the PC.
The reason your computer is so quiet can range from a simple fault such as a wrong audio jack or faulty headphones to a damaged internal speaker or motherboard. There are several causes for a PC to be quiet. For some, you can fix them, while for others, you need to take them to a computer repair person.
In the article below, you will see the many reasons your laptop or desktop could become quiet and gain knowledge to fix it where necessary.
Reasons for a Quiet Computer
Issues with your computer speakers, audio drivers, audio components of IC boards, and equalizer settings can make your computer so quiet. Other factors are your media players, audio jacks, and headphones. If any combination of these factors is faulty, your computer audio will be quiet.
Here are several reasons your computer audio can be so quiet.
Reason #1: Dust and Dirts Blockage
Your computer speaker has a surface area that propagates the sounds from the computer. The greater the surface area of the speakers, the greater the loudness of the sound from your computer speaker.
If particles such as dust and speckles of dirt block your speaker, they block the available holes through which sound exists. Hence, you should examine your computer speaker and clean it if there is a need to do so.
You should not attempt to disassemble your desktop or laptop if you don't know how to do it. Taking it to a computer technician for cleaning is safe. It would help if you only cleaned the speaker outlet that's external to you.
Reason #2: Damaged Speaker
If you mistakenly hit your PC or it fell on the floor, it could cause the internal speakers to detach from their circuit board. Also, the speaker may get damaged.
If you recently experienced any of these incidents, you inspect your speaker for possible damage. A computer hardware professional can help you diagnose and fix it.
Reason #3: Faulty Wiring
If any component in your speaker integrated circuit board gets damaged, your computer will produce very little or no sounds. A computer professional can help you troubleshoot the circuit wiring and see if any short circuits are present.
Faulty transistors, specks of dust, or contact between your PC case and the board can create short circuit problems.
Reason #4: Inspect the Equalization Settings
You should examine your equalization settings when you can't hear anything from your PC. As computer users, we inadvertently adjust the equalization bars to a low level, causing the speakers to produce very faint sounds.
Here is how to find an equalizer on Windows 7.
Go to your toolbar and click the speaker. You will find the speaker 🔊 icon on the lower-left side of your screen.
Right-click "Enhancements".
Click "Equalizer".
Adjust the volume bars.
Here is how to find an equalizer on Windows 10.
Right-click the speaker icon in the toolbar.
Select the "Sound" option.
Navigate to "Playback Devices".
In the default audio device, click "Properties".
Go to "Enhancement" and configure the audio settings from the menu lists.
Reason #5: Outdated Drivers
Drivers are what make your PC receive audio inputs and communicate them with your PC speakers. If a driver becomes faulty, affected by bugs, or outdated, there is no way the audio will function.
It is advised to check your drivers for available updates regularly. Updating your drivers will automatically remove the existing ones and present your computer with new ones. Once updated, your computer audio will function properly.
Reason #6: Bad Drivers
Errors could occur when downloading or updating your audio drivers. In some other way, you could download a corrupt driver.
To fix it, you should try to uninstall and reinstall your driver from reliable sources.
Reason #7: Media Player Is Muted or Set to Low Volume
Media players come with their volume control buttons. If you increase the volume in your PC speaker control, but it is still muted on your media player, it will not produce any sound. Alternatively, it may generate a faint sound depending on your media player volume settings.
Reason #8: Mute or Low Volume PC Speaker
You should go to your PC speaker to adjust the volume if you are sure everything is in place.
You can access your PC speaker icon in your toolbar's lower-left corner. If your PC audio is on mute, you should unmute it.
Reason #9: Incorrect Audio Jack
If you put on an earpiece and can't hear any sound from your computer system, you should confirm the jack you inserted your earpiece in.
There is a headphone or earpiece jack, and there is also a microphone jack. The speaker jack is an output jack for receiving sounds. Conversely, the microphone jack is input for sending sounds to the computer.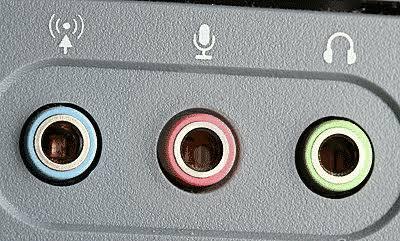 Inserting your earpiece into the microphone jack will cause you not to hear any sound.
Reason #10: Damaged Headphones or Earpieces
A damaged headphone will make the sound audio very faint or inaudible. Very old headphones, damaged headphones, or blown headphone cable wires can cause it.
Here is a resource on how to increase your headphone volume.
Conclusion
The information in this blog post has explained the several factors that cause a computer to be quiet. It will help if you read it to know the one affecting your computer or laptop.
You should also follow the advice given on how to fix it. More importantly, if you don't know how to disassemble or troubleshoot your laptop, you should see a computer or laptop technician. Also, you should if you still have trouble hearing audios from your computer.