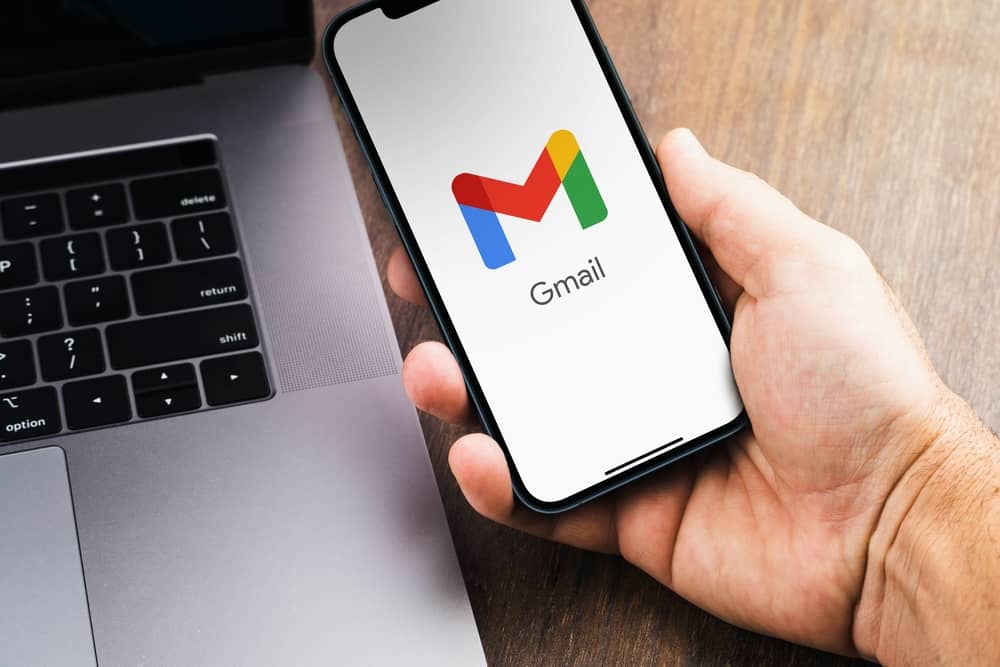 Are you facing trouble in receiving emails on your iPhone? If your email isn't synced with your iPhone, you won't be able to send or receive email. You also don't have access to your contacts or calendar.
There is no one reason if your email is not syncing iPhone. It could be a server failure or an outdated Mail app. There is a chance that the problem is due to a poor internet connection.
Whenever you add your Gmail account to your iPhone, it starts synchronizing to allow you to check all your Gmail data on your iPhone. If this doesn't happen, you may face issues in opening and reading messages.
As a result, it hampers the functioning of the mail app and can also disrupt the routine emailing process.
This article will explain why your email is not syncing with your iPhone.
Reason #1: Server Failure
Due to server failure, it's not possible to download emails. In this case, the user is unable to send or receive messages. Some users faced this issue after the OS update. 
Moving emails between folders also lead to the failure of downloading process.
There are many reasons for the failure to download messages. 
Your device has an outdated OS.
Your Mail app installation has become corrupt. This may lead to the failure to communicate with the server.
Reason #2: Outdated Mail Application
If your Mail app is not working on your iPhone, you may have an outdated Mail app on your Phone. Incorrect "Push Settings" is why the Mail app is not syncing with iPhone.
If you want to update your Mail app, follow the steps.
Open Settings on your iPhone.
Press "Menu" and select the option "Password and Accounts".
Click "Fetch New Data".
Select "Gmail" and tap "Fetch".
Close the app and open it again. Now, check if the Mail app is syncing with your iPhone.
Reason #3: Disabled IMAP Settings
IMAP is Gmail's technology to send emails from the mail server to your iPhone. If IMAP settings are disabled, it's impossible to sync the Mail app to iPhone. 
Although it is enabled by default, you can fix it if it is disabled for some reason.
Log in to your Google Account.
Click the gear icon.
Open Settings and "See All Settings".
Tap the "Forwarding and IMAP" tab.
From the "IMAP Access" section, select "Enable IMAP".
After you enable IMAP, your email will start syncing your iPhone.
Reason #4: Network and Internet Connection
Network connection problems may cause synchronization problems. An unstable internet and poor connection will also cause issues. If connectivity is weak, your Phone can't update data. It's necessary to ensure the availability of stable Internet on your iPhone. 
Without a stable internet connection, you won't be able to sync your emails on your iPhone, so check if your mobile data or Wi-Fi is working.
You can also restart or set the router to fix the issues with the Internet. The Internet's adequate signal strength is significant in avoiding synchronization problems.
Reason #5: Disabled Messages
If you've turned off notifications, it's challenging to sync emails on your Phone. Disabling the "Receiving Messages" option makes it difficult to retrieve mail information. Now, you have to enable the receiving messages.
Go to Settings and click "Mail".
Tap "Add Accounts" and select "Email Provider".
Enter your email address and password.
Tap "Save".
These are the reasons why your emails are not syncing with your iPhone. You can resolve these issues to receive your emails on time.
Conclusion
There could be several reasons why email is not syncing your iPhone. Server failure and an outdated Mail app are the most common reasons for synchronization issues.
If you have an incompatible operating system, then it's impossible to send and receive messages through Gmail. Poor internet connection also leads to the failure of not syncing emails on the iPhone.
Frequently Asked Questions
What does an outdated Mail app mean?
The outdated Mail app implies that this application is incompatible with iPhone's operating system. You need to update your mail application to sync emails on your iPhone.
Does reinstalling the Gmail app solve synchronization issues?
Reinstalling the Gmail app will fix the errors, and it might be able to sync your emails on your iPhone.
What is IMAP, and how is it enabled?
IMAP is the abbreviation of "internet message access protocol". It is a standard email protocol used to send and receive messages. To enable IMAP, log in to your Google account and click Settings. Then, from the IMAP access section, tap "Enable IMAP".
How do I fix synchronization issues?
You can verify network connectivity and check system notification settings. Also, ensure IMAP is working.