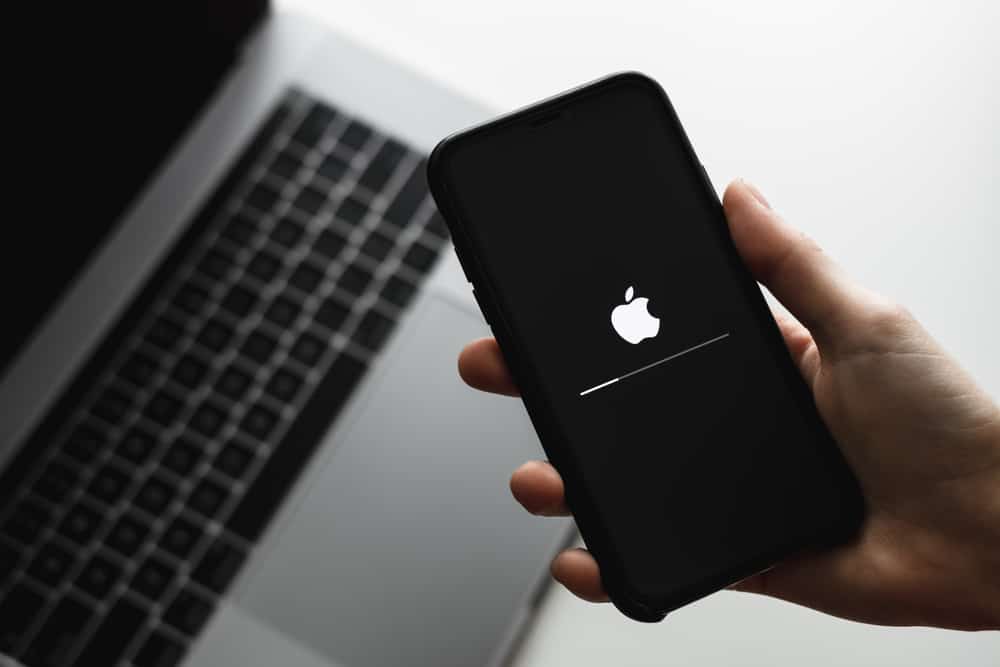 iPhone users occasionally keep getting update-related issues. Whenever we try to update our iPhone, it either takes too long to install the update or freezes for a while. We all have been through these irritating update issues. During that time, it's obvious to ask yourself why your iPhone always takes hours to update to the newer version. 
There could be varied reasons behind this issue with your iPhone. Low phone storage is one of the most common causes of this issue. Another prevalent cause is the downloading problems with the Apple servers. 
As mentioned, there could be many possible reasons for this issue, and you must be looking forward to knowing all those reasons. In this article, we have mentioned all the expected causes of this problem with your iPhone updates. Later in the article, we will share some working fixes to resolve this issue immediately. You can try the below-mentioned fixes to resolve this problem with your iPhone.
Let's move ahead and check why your iOS updates take too much time to download and install. 
How Long Does It Usually Take an iPhone To Update?
iPhones usually take approximately an hour to install and download new and significant updates. Of course, this number will vary from case to case as it depends on many factors. It differs with your internet speed, connection with the Apple Servers, etc. 
An iPhone usually takes around 15-20 minutes to download the updates. At the same time, it takes approximately 20-25 minutes to install the final update. Again, it can vary in your case. 
Why Is My iOS Update Taking So Long?
Here are some of the most common culprits expected to cause this issue you currently face with your iPhone updates. 
Unstable Internet Connection
There is a possibility that your internet speed is quite slow and does not match the required speed to download the update. Hence, one of the most common causes could be a slow internet connection. In that case, you can try resetting your iPhone's network settings. 
Problem With the USB Connection
If you're updating your iPhone through a third-party app, then you must be using a USB cable to create a connection between both devices. You should check whether your USB cable is connected correctly on both ends and don't have any issues. You can once try replacing the USB cable with a new one to ensure that the USB cable isn't the fault. 
Not Enough Storage
You can also try clearing your iPhone storage if you frequently face the same issue. Your low iPhone storage could be one of the causes of this issue. You should ensure that your smartphone has enough storage to install the updates. 
Unable To Reach the Update Server
Apple mentioned on their support page that there could be an issue with the Apple server if you are facing this issue. There isn't any way to fix the problem by yourself. You need to contact Apple Customer Support for the resolution. 
Update Downloading Additional Files
If it takes much longer to download the update, there is a fair chance it is downloading some additional files with the core update files. In that case, you can only wait for the update to finish and install. This isn't an error, so this doesn't have a fix. 
3 Fixes For Slow iOS Update
In this section, we have mentioned three solutions to resolve this problem instantly. You can try the below-mentioned methods. 
Fix #1: Free Up Some Space 
You should always ensure that your iPhone has enough storage space before downloading and installing the new iOS update. Freeing up some storage will always keep you on the safer side and ensure that you aren't facing this issue with storage issues. We suggest you try deleting unwanted photos, videos, files, and apps to free up your iPhone storage. 
Fix #2: Check Problems With the Apple Server
Many users reported that there could be a problem with the Apple server if you frequently face this problem. In that case, you can also try reinstalling the iOS updates. We have mentioned the steps to reinstall iOS updates. We suggest contacting Apple Customer Support if reinstalling the update doesn't fix the issue. 
Open Settings on your iPhone. 
Head to the "General" section and tap "iPhone/iPad Storage".
Find the recently installed update in the list and tap it. 
Tap the "Delete" button to remove the selected update.
 Head to the "General" section and tap "Software Update".
Download and install the deleted update again. 
Fix #3: Force Restart Your Device
One of the easiest ways to fix this issue with your iPhone is to restart it using the force restart steps. Force restarting will definitely resolve the issue immediately without any problem. You can try force restarting your iPhone and see the status of the issue. 
Final Words
You decided to update your iPhone thinking it might take a few minutes to complete the entire process. But it's now taking time to update. There could be several reasons behind this issue, such as connectivity issues, Apple server issues, insufficient storage, etc. You can try the fixes mentioned above to resolve this issue immediately.