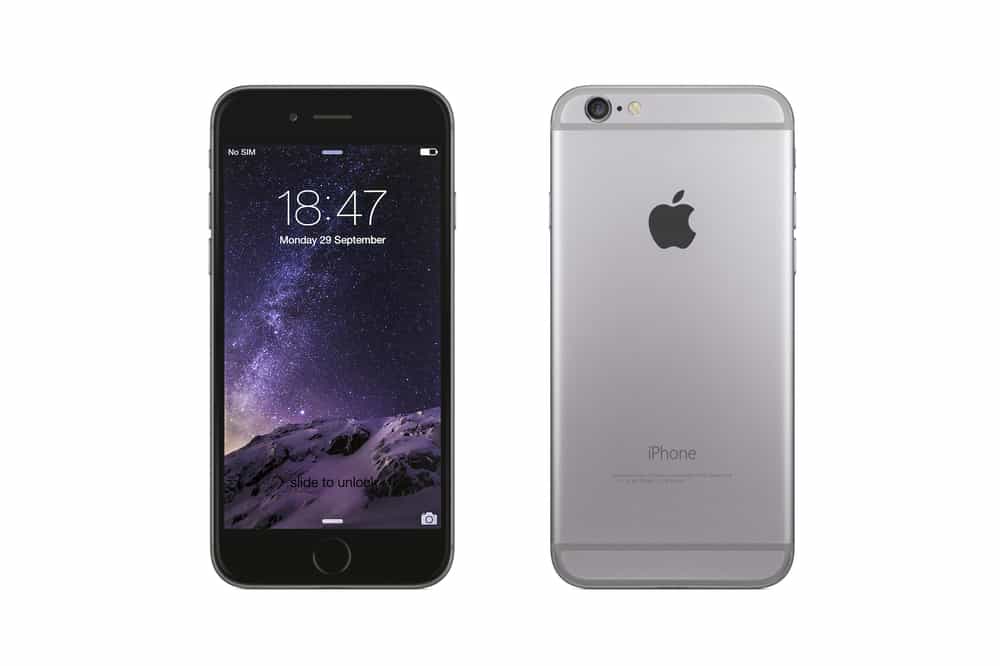 Has the screen of your iPhone suddenly turned black and white? If yes, using your iPhone isn't as functional and enjoyable anymore because you can't see color. Fortunately, you'll be glad to learn that this is something you can resolve by yourself. As a result, you don't have to spend a dime to be able to use your iPhone once more.
Usually, your iPhone has turned black and white because you have switched on the Grayscale, a feature that Apple introduced in iOS 8. This feature was designed for persons with color-blindness, hence struggle using their iPhones. But this change is usually very annoying if you don't have any challenge seeing color. 
You'll be glad to know that your iPhone turning black and white isn't an issue with the physical hardware but rather a software problem. However, continue reading on to learn more on to know more about this particular issue. 
This guide will also take you through some of the frequently asked questions connected to issues related to your iPhone's screen. Let's get right to it. 
Why Is Your iPhone Black and White?
Your iPhone is black and white because you've accidentally turned on the Grayscale accessibility setting. Once the Grayscale mode is enabled, colors are removed from your iPhone's display. This accessibility option is beneficial to individuals with vision troubles or color blindness. 
Because this issue is due to a software problem, you can easily deal with it without breaking a sweat. You can resolve this issue by following different approaches. Below is an overview of each of them.
Method #1: Use Display Accessibility Settings
The Grayscale on your iPhone might be switched on due to Accessibility settings. Here are the steps to follow if your iPhone is running on the current iOS version:
Go to "Settings."
Click on "Accessibility."
Select "Display & Text Size." 
Tap on "Color Filters" and toggle them "OFF."
Doing this should restore your iPhone's color but if it still appears black and white, try this next method to resolve the Grayscale problem. 
Method #2: Check Another Accessibility Setting
You can follow these steps to disable your iPhone's Grayscale setting: 
Launch the Settings app. 
Go to "General." 
Click on "Accessibility." 
Toggle the Grayscale switch to the "OFF" position. 
After switching off the Grayscale switch, your iPhone will immediately start displaying all the colors. 
Method #3: Check Zoom Filter Settings
If the Grayscale issue persists, you should check the Zoom filter settings and follow these steps to resolve the issue:
Open the Settings app. 
Go to "General." 
Tap on "Accessibility." 
Select "Zoom" and then tap on the "Zoom Filter." 
Click "None." 
Exit Settings.
Enabling the zoom filter feature can interfere with other settings on your iPhone, and is why the screen turns black and white. 
Method #4: Reset Your iPhone's Settings
If any of the above methods don't work, this is the only option you're left with that'll definitely restore color on your iPhone's display. But before you reset your iPhone Settings, remember that this method will delete all your personal data. It'll also restore your iPhone's settings to the factory default. 
Should you feel that resetting your iPhone settings is necessary, here are the steps to follow:
Open the Settings app. 
Go to "General." 
Tap on the "Reset" option. 
Click on "Reset All Settings." 
Tap on the pop-up requesting your confirmation.
Confirm by choosing "Reset All Settings." 
A prompt will appear asking you to enter your password. 
After entering the correct password, the resetting process will begin to restore your iPhone's default settings. This will undoubtedly resolve the black and white screen on your iPhone. 
Summary 
One of the appealing features of iPhones is their vivid and bright screens. So when your iPhone out of the blues turns black and white despite its benefits for people with vision impairments, using it is no longer exciting. 
Fortunately, you need not worry about the solution to this problem as this guide has explained why this happens. You also know how to resolve this issue when it happens accidentally. Therefore, you can go on and enjoy using your iPhone and all the exciting features it has to offer.  
Frequently Asked Questions
Why is my iPhone stuck on the loading screen?
When your iPhone gets stuck on the Apple logo on the loading screen, this is a clear sign of an issue with the hardware or operating system. You should resolve this issue by restarting your iPhone and placing it in Recovery Mode. Alternatively, you can use DFU Mode, which stops your iPhone's startup process and restores it by starting it afresh or loading a backup.  
Why is my iPhone screen flickering?  
When your iPhone's screen starts flickering, this issue can be caused by water damage, software crashes, or damage from falling. You can address this issue by inspecting the charging cable for possible damage, restarting your iPhone, updating the operating system, or updating the iPhone apps. 
In addition, disabling blue light filter apps and switching off iPhone auto-brightness can resolve the flickering screen issue.