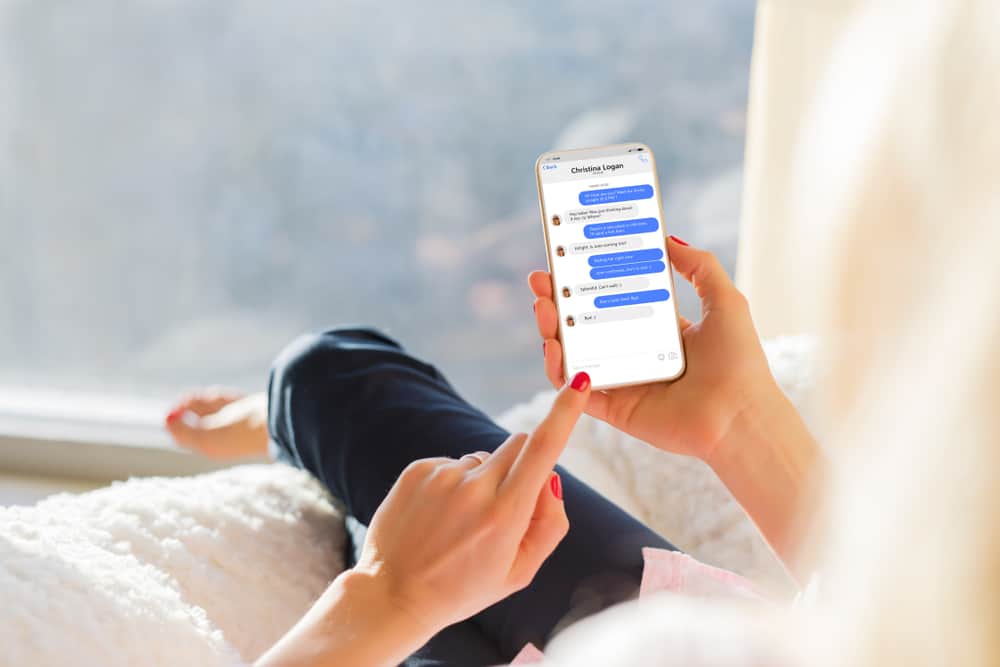 Messages are usually casual, but some contain essential information that we could need at any time. We all have some important messages saved, and their deletion can carry dire consequences for us sometimes. Well, this problem is very simple to solve. I will be showing you how to save your messages from deletion.
Why Do Messages Get Deleted?
You might be wondering why iPhone deletes your messages in the first place. There can be many reasons for these deletions. I will tell you about each of the problems and their respective solutions below.
Automatic Settings
iPhone has a factory setting that allows it to delete text messages after a certain time. They probably made this setting to save storage memory as iPhones have limited storage space with no card option available.
iCloud Backup Failure
Although it happens in relatively rare cases, it is certainly a possibility that something went wrong with your iCloud backup.
iOS System Glitches
Another possibility is that your mobile phone's software is disturbed. It can happen when a new update contains bugs or glitches.
Solving the Problems
Here's how to solve all of those problems that we discussed above.
Changing Default Settings To Avoid Automatic Deletion Of Messages
First thing you need to do is go into Settings on your iPhone.
Then open the Messages app.
There you select the "Keep messages" option.
Solution For iCloud Backup Failure
If your iPhone has not backed up correctly, you should try to perform a backup operation manually.
Following are the steps you need to take:
First connect your iPhone with your PC or Mac device.
Now open iTunes on your system.
There it would be showing the name of your iPhone.
Select your device and open System Summary.
Now select Backups and there select Backup Now option.
iOS System Glitches
If a new update has brought some bugs to your iPhone, then a simple restore option would solve your problem:
First you would need to restore your device to factory reset settings.
Then as you set up your phone it will show Apps and Data signs.
There you should choose to restore from the iCloud option.
Then Sign In to your iCloud with your Apple id.
Now it will show you multiple restore points as Backups.
Choose the relevant point you want and start the process.
Remember to keep the WiFi "On" during the whole procedure.
Trying To Recover Deleted Messages
The fact that you took the trouble to search for the solution to automatically deleted messages tells me that you have experienced the same problem. Now there may be a ray of hope for you.
As you may well know, the iPhone saves your data on the cloud regularly, So If you have enabled the iCloud backup option, it is your lucky day.
The iCloud has a habit of saving all types of data, including messages, pictures and videos, and settings.
Here is what you need to do:
First go to Settings and open iCloud.
Check if the message icon is selected.
If it is selected then restore your IPhone to the last restore point from iCloud using the procedure explained above.
Best Practice
It is considered best practice to clear your mobile phone regularly, especially when it's an iPhone. As too much junk can harm your mobile's overall system clock speed. Moreover, the more junk data you have, the more complex and hectic it becomes to clean it. Therefore, clean your iPhone in regular durations, so you don't have to delete large quantities of data without going through it later.
Summary
I hope this will solve your problem. Above mentioned steps are really easy to follow and would solve the problem in most cases. If any more queries remain in your mind regarding the issue of message deletion, you can also contact Apple Customer Support.
Frequently Asked Questions
Now, for further understanding, I am going to discuss some commonly asked questions related to the topic.
Is it possible to retrieve messages not backed up on iCloud?
If you have not created a backup on iCloud, it will not be possible to retrieve those messages under any circumstances. Therefore you should get your data backed up properly.
Can I transfer my data from an Android phone while doing a reset?
Yes, one of the features of the iPhone is that it allows us to import data and history from android devices and other iOS devices like Macbook.
Can I go to a previous restore point after restoring my phone?
As iCloud makes multiple restore points, you can always go to another restore point if you don't like this one. For that, you have to restore your phone again and, this time, select a different restore point before or after that point.
Can I set my iPhone settings to delete messages automatically from some threads and keep messages forever from others?
The iPhone only gives one type of setting. You can either set it to delete all kinds of texts after a given time or tell it to keep all of them. Till now, iPhone has not provided any such facility.