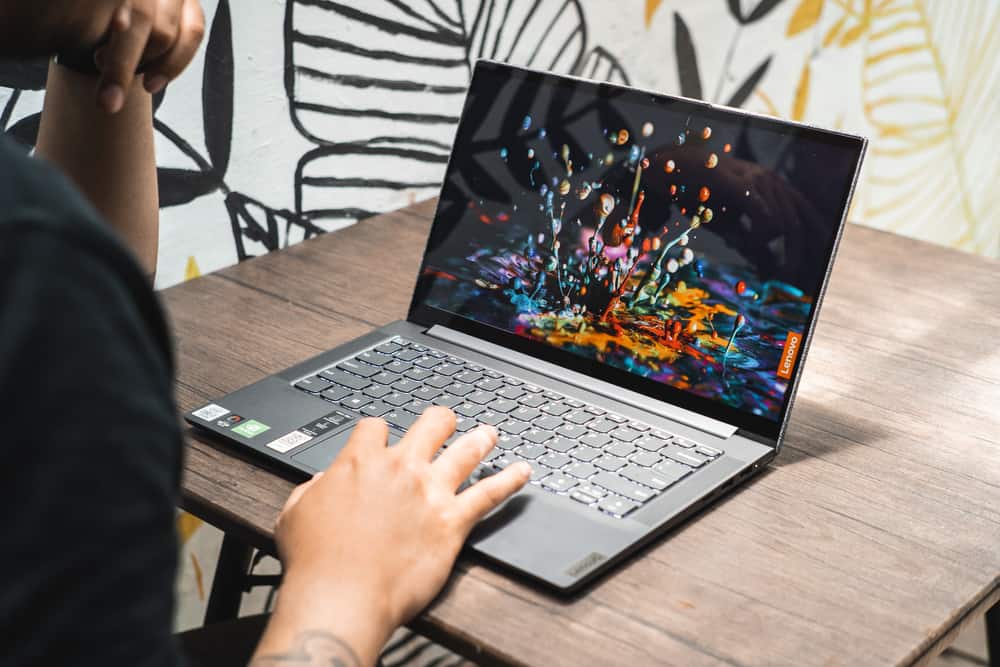 Lenovo laptops are consistently ranked among the top laptops on the list of the best laptops. Are you curious about why your Lenovo laptop is so slow? If so, there are several possible reasons.
Laptops that run slowly are usually caused by bloatware, unresponsive primary drivers, underpowered CPUs and RAM, too many startup programs, or inadequate cooling, which can throttle the CPU.
The saddest thing is when someone contacts me complaining about a Lenovo laptop running extremely slowly. We will explain the problems and fixes. In addition, you will gain a lot more helpful information from it.
Why Is My Lenovo Laptop So Slow?
Several reasons may have led to the problem. However, we can't get a definite answer without a more in-depth diagnosis. Although, the most likely causes can be divided into five categories.
Virus or malware.
System issues with Windows.
Issues with non-proprietary software.
An improper method of using.
Faulty or outdated hardware.
Are there any universal solutions to this problem? It is probably not. It's been suggested that rebooting the OS and reinstalling would fix the issue. But, from my experience, that's neither accurate nor convenient.
It is normal to have a lot of data and programs on your laptop after using it for a long time. You may need to spend quite a bit on reinstallation from scratch.
Tips To Speed Up Your Lenovo Laptop
The following are some quick fixes; some may be more effective than others. Consider them selectively if you think they might work based on common sense. The chances of you taking them all should be slim, so you shouldn't.
Get Support From Lenovo
There may be a quality issue with your new laptop. In this case, it would be best to contact the support team for assistance. You may be able to have it replaced once and for all, which would save you a lot of time and energy.
They have an incredibly supportive customer success team, which I was able to contact.
You should avoid doing anything that could void your warranty before handing over your laptop (e.g., opening up the case, putting in another operating system, etc.).
Unbundle External Software
Although I'm not sure if this is still true for your area, Lenovo has been criticized for pre-installing some ineffective or trial software on its laptops. There is no need for you to use this installed software, as it is unlikely to be of much use to you.
You may find CleanMyPC helpful for those who are novice computer users. It automatically cleans the main drive of your laptop. The program has a "Complete Uninstall" feature that allows you to uninstall programs in batches while removing leftovers.
Ensure Your Computer Is Malware-Free
Windows PCs can be infected with malware or viruses. There is no denying the power of viruses, and attacks carried out by hackers are probably well known to you. Most harmful malware begins by slugging your machine.
Thus, we are encouraged to install antivirus applications on PCs. Unfortunately, some resource-intensive antivirus programs are resource-hogging, resulting in slower PC performance.
Disable Auto-Starting Apps and Services
As you press the power button on your laptop, many programs and services may compete for your attention. Software builders deliberately place such a trap because they are unethical: these programs run on startup when you install them and are bloated with unnecessary software.
Less Multitasking
I purchased Lenovo IdeaPad partly because of its lower price, so you should be careful if you are like me, a gaming fan. PC games can damage your laptop because they consume many processing capacities (processor, storage, graphics cards, etc.), which taxes your PC's performance. Gaming computers are the best choice if you are a serious gamer.
In contrast, multitasking is simply inefficient for computers, just like humans. There are limitations to cognitive power, as well as limitations to computer brain power. Running multiple programs simultaneously will slow down your computer. Consider changing personal usage habits and running fewer applications simultaneously.
Clean Up Your Hard Drive
SSDs or hard drives that are almost full slow your computer significantly. Even though it is difficult to determine how much space one should keep, keeping as much as possible is a good idea!
Troubleshoot Hardware Issues
You might be experiencing problems because of outdated hardware on your aging Lenovo laptop. Your PC will experience many issues if you have an outdated hard drive (especially unexpected crashes).
Perform Disk Defragmentation only on Lenovo laptops with magnetic hard disks (HDDs). If you have just purchased a new Lenovo that has an SSD (solid-state drive), don't defrag the disk as it will cause the SSD to malfunction.
Conclusion
Laptops that run smoothly are better than those that run slowly. Over time, your Lenovo will inevitably become slower as the hardware and software in your computer deteriorate. Despite this, proper maintenance can ensure that it remains solid for a long time. The tips above should help you speed up your Lenovo laptop.
Frequently Asked Questions
Is Lenovo a good laptop to buy?
In the overall ranking of the best laptops, Lenovo consistently holds a top position on the best laptop list. Lenovo offers a wide range of laptops to fit all types of users, from the powerful ThinkPad to the appealing Yoga to the budget-friendly IdeaPad.
What is causing my Lenovo laptop to be so slow and laggy?
Memory (RAM) and storage drives are two key pieces of computer hardware that affect its speed. Your computer will slow down even if you have just defragmented it with insufficient memory and/or an aging storage drive.
Can Lenovo laptops provide long-term use?
There is typically a lifespan of five to seven years for Lenovo laptops. Besides the price tag, model, category, and build quality of your Lenovo device, many other factors determine its lifespan. The most crucial factor in prolonging the life of your device is the maintenance and care you provide.