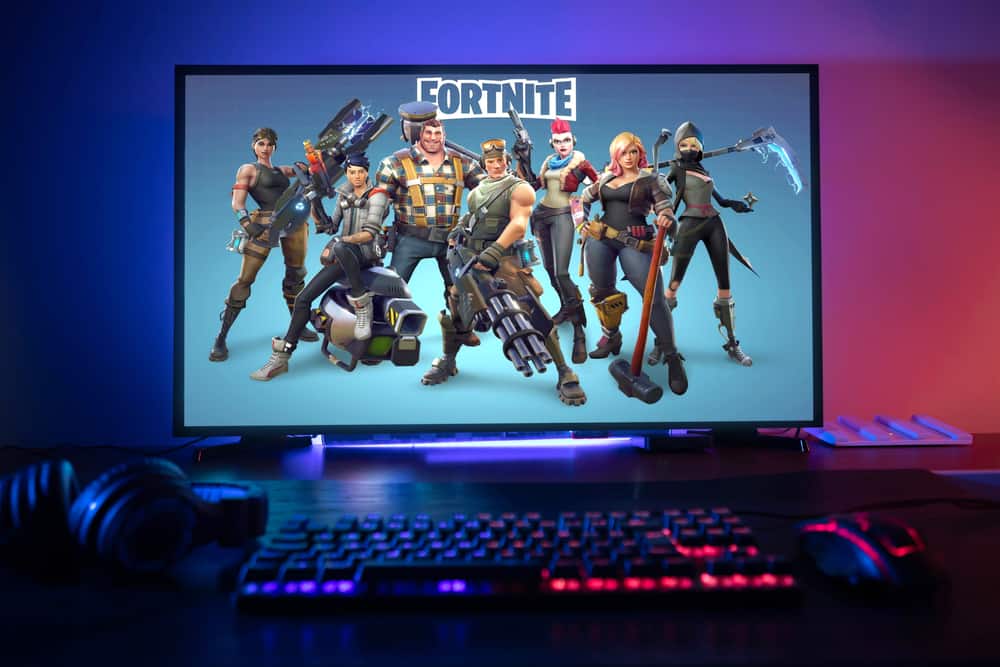 If you are an avid gamer, Fortnite should be one of your go-to online games. Fortnite is popular because it has an engaging theme, is free to download and play, and is available on various platforms. Like other online video games, updates, downtimes, and device issues can cause your microphone to stall when playing Fortnite.
Fortunately, most of the microphone issues you'll experience when playing Fortnite are as easy to diagnose as they are to fix. There are several reasons your microphone is not working when playing Fortnite. Maybe your microphone is off, or there's an issue with your audio settings. Your audio card driver could also be outdated.
To learn the main issues and quick fixes for any microphone problems you might be experiencing with Fortnite, read this article to the end.
Overview of Microphone Problems on Fortnite
As earlier mentioned, Fortnite being available on many platforms, including Playstation, Nintendo Switch, Xbox, Android, Windows, and iOS, makes it one of the most famous battle royale games. In battle royale games like Fortnite, the chat feature or the microphone is one of the most significant functions because it enables multiplayer online ventures and collaboration.
Even though Fortnite is a solid game with many latest features, it's still susceptible to bugs and downtimes that cause microphone failures. As explained below, there are many ways to fix a stalled microphone on Fortnite.
Steps to Fix Microphone Problems on Fortnite
Here are some quick fixes for Fortnite microphone problems.
Method #1: Sign Out of Fortnite
If your microphone is not working on Fortnite, try signing out of the game, then sign back in. Sometimes, this is all you need to reset the game and get the microphone working. After signing back in, run the game and check if you can hear the game's background music.
Method #2: Troubleshoot the Microphone
You can also try troubleshooting the microphone issue to see if that fixes it. To troubleshoot:
Click on the PC's "Start Menu".
Go to "Settings" and type in "Troubleshooter" on the search bar.
Click on the first recommended troubleshooting option that appears on your screen.
Next, tap on the "Recording Audio" option.
Click on the "Troubleshooter" feature, then wait a few minutes for the process to start and finish.
After the troubleshooting process is done, re-launch Fortnite and check if the microphone is working.
Method #3: Update Your Audio Driver
An outdated or missing audio driver can also stop the microphone from working on Fortnite. In this case, updating the driver will fix the microphone issue and ensure that the game runs smoothly.
There are two ways to update an audio driver, manually or automatically. To update manually:
Go to the hardware manufacturer's website.
Search for the latest driver for your device, for example, PS5.
Follow the on-screen instructions to update.
After completing the update, re-launch Fortnite and check if the microphone is working.
If you choose to update your audio driver manually, ensure you select a compatible driver with your device and OS.
Suppose you don't have the skills to update your audio driver manually; in this case, it's best to use the automatic method. When you use the automatic process, you don't need to know which computer system is running. You also avoid the risks of making a driver installation mistake or downloading an incompatible driver.
Updating an audio driver automatically requires a third-party app like Driver Easy. To use Driver easy:
Download and then install Driver Easy on your device.
Launch Driver Easy and wait for the "Scan Now" option.
Wait a few minutes for the app to scan your device and detect any problems.
If the audio driver has an issue, the app will flag it and prompt you to "Update".
After clicking on the "Update" option, the app will automatically download and install all the correct versions of the audio drivers.
Restart your device, then check if the microphone works well on Fortnite.
Method #4: Check Audio Settings
It's possible your microphone is not working on Fortnite because the volume level is down or the microphone is on mute. To verify your in-game settings. First, turn off the voice chat feature on Fortnite. Then:
On Fortnite's functions, go to the screen's upper-right corner and click on the "Menu Button".
Click on the "Gear" icon to open Fortnite's settings.
A list of icons will appear. Select the "Speaker" icon, then go to "turn off Voice Chat" and apply.
Exit Fortnite.
On your computer, click on the "Speaker" > "Sound".
Tap on the "Playback" tab and set the speakers you are using as "Default device".
Go to the "Recording" tab, tap on the microphone you are using, and click on "Set Default".
On the "Recording" tab, speak into your microphone and check if a green bar appears on the right. If the bar app, the microphone is working fine.
Click "Ok" to apply settings.
Re-launch Fortnite and turn on Voice Chat.
Summary
As learned from this article, the microphone not working on Fortnite is a common problem with several quick solutions. If you encounter this problem, try signing out of the game, updating your audio driver, or adjusting your in-game settings.
Frequently Asked Questions
Which is the quickest solution for the microphone not working on Fortnite?
The most straightforward solution to fix a microphone that's not working on Fortnite is to log out of Fortnite and log in again.
Can bugs cause a microphone to stop working on Fortnite?
Yes, sometimes bugs can interfere with your game's audio settings. If you suspect bugs are the reason your microphone is not working, update Fortnite's patch to fix the microphone.