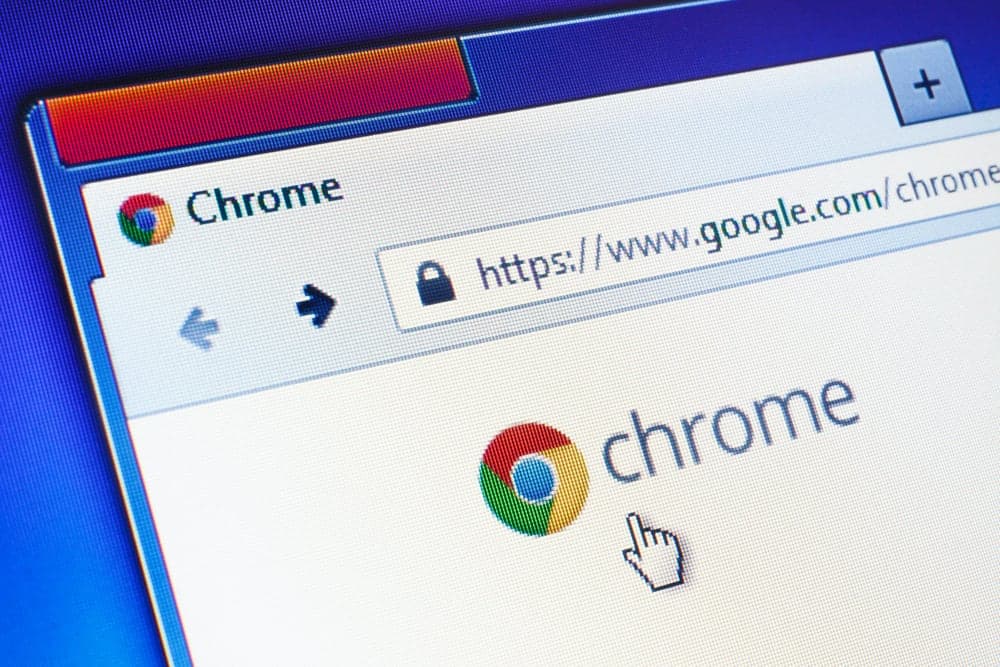 Google Chrome is the choice of browser for many, mainly because it is fast and user-friendly and comes with a number of features. However, in some cases, minor lags can lead to small issues like the mouse cursor not showing on Chrome.
Your cursor disappearing can be incredibly confusing if it works everywhere except the web browser. So if you're facing something similar, don't worry; it's very easy to fix.
This article discusses why your mouse cursor is not showing on Chrome and how you can fix this problem.
Disappearing Mouse Cursor in Chrome
It is normal for the mouse cursor not to show up in Chrome in some cases. Sometimes, Chrome wants to hide the cursor, like when you're streaming a movie or watching a video on your favorite platform. This is so that there are no distractions when you're watching your favorite series. 
But if you have a touchscreen laptop, you might also see your cursor disappearing when you switch to touchscreen mode. This is because Chrome can get confused about whether it should display the cursor or not since the touchscreen doesn't need a cursor. Your cursor might also disappear because of Chrome's automatic hardware acceleration options that increase the device's speed.
This problem doesn't occur on a desktop computer or if you use a wired mouse and keyboard with your touchscreen laptop. But it is relatively common in touchscreen devices, ranging from tablets to 360-degrees rotating laptops.
Other possible reasons for the mouse cursor's disappearance are outdated drivers, caches, corrupt or missing system files, and abnormally-behaving peripherals.
How To Fix Mouse Cursor Not Showing on Chrome
The mouse cursor not showing on Chrome is a common problem, and there are many easy fixes for it.
Fix #1: Kill Chrome & Restart
In most cases, simply killing the browser from the task manager and restarting it can solve the problem.
To do so, here's what you should do:
Launch the Task Manager.
Select Google Chrome processes from the list of running tasks.
Press End task for each of them.
Doing so will end all existing Google Chrome processes, even those in the background. Double-check the task manager to ensure there are no more Chrome processes, and relaunch Chrome. The problem should now be solved.
This is only a temporary fix. It is also quite tedious to kill all the running threads, but it does bring back the cursor.
Fix #2: Use the chrome://restart Command
It can be frustrating to go to the task manager, kill the process, and relaunch Chrome every time the cursor disappears. One way to avoid this is by using Chrome's restart function to relaunch the browser without using the task manager. Simply enter chrome://restart into the browser to restart the browser. You can also bookmark the URL and tap on it whenever the cursor stops showing.
Make sure you save everything before restarting the browser. Once you hit restart, all the running extensions and tabs will be closed, and unsaved work will be lost. 
Fix #3: Disable/Enable Hardware Acceleration
Chrome has a pre-built hardware acceleration feature that is responsible for the browser's smooth functionality. It also helps to improve its display performance. Since hardware acceleration influences the touchscreen display, trackpad, keyboard, etc., enabling or disabling it can help fix the cursor issue.
Note that you will have to try both options to see what works for you. For some, disabling the feature fixed the problems, while others had to enable it to ensure the cursor didn't disappear.
To enable/disable the hardware acceleration feature in Chrome, here's what you need to do:
Launch Chrome and go to Settings.
At the bottom of the page, you will find Advanced Settings. Click on that.
Scroll down to the System section, and find the option: Use hardware acceleration when available. Enable or disable it based on what works for your system. You can also click on the Relaunch option.
Fix #4: Update the Browser
In some cases, an outdated browser can also cause the cursor to disappear, and bug fixes in the new update can solve the problem.
To update your browser:
Launch the browser and click on the three vertical dots.
Go to Help and then About Google Chrome.
Once you click on that, you will see if there's a pending update or if your browser is up-to-date.
Fix #5: Update the Drivers
Outdated keyboard and mouse drivers can also make the mouse cursor disappear on Chrome in both Mac and Windows.
To update the drivers:
Launch the Run dialog box.
Open the Device Manager by typing in devmgmt.msc and pressing Enter.
You will now see a list. Find and click on Mice and other pointing devices. Then look for the mouse you're using.
Right-click on it and select Update Driver.
Fix #6: Disable Tablet Mode
If you have a touchscreen laptop, then the Tablet Mode in Windows 10 can also be responsible for your cursor disappearing in Chrome. So, you can quickly bring back your cursor by disabling the tablet mode.
Here's how you can do that:
You'll see a message-shaped logo at the bottom right of your taskbar. Click on it to open the Action Center.
Disable the Tablet Mode.
Restart your laptop to see if the problem is resolved.
Summary
If your mouse cursor works everywhere except when browsing on Chrome, there's nothing to worry about. You now know why it happens and how you can fix it.
Remember that these fixes are only temporary, and you might have to try a few of them to try one that works for you until Google releases a permanent fix.
Frequently Asked Questions
Why can't I see the mouse cursor on my Chromebook?
You might have accidentally switched off the touchpad. All you need to do is switch it on to fix the problem.
How do I fix a disappearing cursor?
You might have turned off your mouse if you're using a laptop. You can try switching it back on by using Fn and F11, F9, F5, or F3 on your keyboard. You might have to refer to your laptop's manual to find the correct combination.