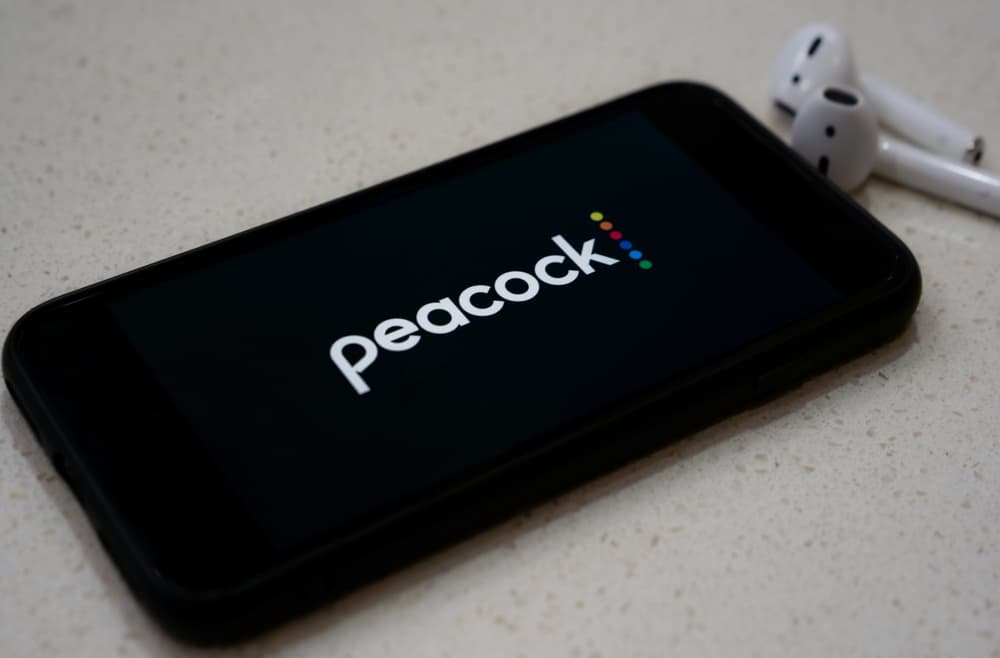 The Peacock app is a television and streaming division that belongs to NBC Universal. This streaming platform is famed for its broad range of exclusive content, including movies, news, and TV shows. You can get the Peacock app in different languages, including English, Korean and Chinese.
However, despite its many appealing attributes, the Peacock app isn't perfect. This is because this app occasionally stops working when streaming content from your Smart TV, web browser, or smartphone. When this happens, it can be due to several reasons, and these include the following.
• Corrupt cache.
• Service outage.
• Software bug.
• Outdated software.
These are common reasons your Peacock app might stop working out of the blue while watching your favorite show. In addition to learning what's causing your Peacock app to stop working, you'll also be taken through the solution for each issue. Without further ado, let's get right to it.
Corrupt Cache
The Peacock app stores cached data because this boosts its overall performance by increasing the speed at which you can open streaming content. However, this cache can cause the Peacock app to stop working if it gets corrupted. Fortunately, you can easily resolve this issue by clearing the cache to delete all the data saved on the Peacock app.
Here are the steps you should follow to clear the corrupted cache on the Peacock app on your Android device.
Launch the Settings app.
Click on the "Apps" option.
Find the Peacock app and press it.
Click on "Storage and Cache".
Tap "Clear cache" or "Clear data".
If you're watching Peacock on an iOS device, below are the steps to follow.
Open the Settings app.
Click on "General".
Select the "Storage" option.
Search for the Peacock app and click on it.
Click "Offload" and press "Offload" again to verify your setting.
Following these steps will delete all the corrupted cache that's created the unwanted errors.
Service Outage
The Peacock app can also stop working due to a service outage. When this happens, the Peacock app will freeze while on the Home screen, or an error message showing on your Smart TV's screen.
To know if the Peacock app has frozen due to a server outage, you should use the DownDetector site. If the status on the Peacock TV servers reports an outage, you have no option but to wait for the issue to be resolved.
Outdated Peacock App
The Peacock app is updated from time to time as this helps address any issues it might have and eliminate bugs. If you don't update the Peacock app and keep using the old version, you'll experience performance problems. This happens because the older Peacock app won't be compatible with your smart TV's software version.
Luckily, this isn't a complex issue to resolve, as you need to follow these steps.
Go to Google Play Store.
Press your profile icon.
Go to the "Updates Available" option and search for Peacock TV from this list.
Look whether the Peacock TV app has any available. If yes, download and install to have them installed.
Once the Peacock app is updated, it should start working once again without any glitches.
Poor Internet Connection
The Peacock TV app can only work if you enjoy a stable internet connection with speeds of 3.0 Mbps to enjoy standard-quality content. Anything other than this will cause the Peacock app to stop working effectively and interrupt you while watching your favorite show.
You should test your network's internet speeds to determine whether it's responsible for the Peacock app not working. Here are the steps you should follow.
Switch off your smart TV or streaming gadget.
Disconnect your Wi-Fi router from the power outlet.
Wait 10 minutes, then connect your Wi-Fi router to power.
Give the Wi-Fi router time to switch back on.
Switch on your Smart TV or streaming device.
Following these steps should resolve the issue of an unstable internet connection. But if the issue of slow internet persists, you should change the position of the Wi-Fi router and place it close to the streaming device. You can also switch and use an Ethernet cable instead, which does a better job of delivering a stable internet connection.
Software Bug
Another reason why the Peacock app might stop working is because of a software bug that blocks streams. As a result, your streaming device and Peacock app don't connect as expected. This issue can be resolved by uninstalling and reinstalling the Peacock app to refresh it. When uninstalling the Peacock TV app, you need to follow the steps below.
Close all running apps.
After that, go to Settings.
Tap on "Apps".
Select "Peacock TV".
Tap on the "Uninstall" button.
After the Peacock app is uninstalled, you should reinstall it. Here are the steps to follow.
Launch Google Play Store.
Go to the search space on the top part and enter "Peacock".
Tap on "Peacock TV" from the list of options.
Press "Install" and wait for the process to finish.
Once you do this, your Peacock app won't have software bug issues anymore.
Summary
Peacock TV is quickly becoming the go-to streaming service for residents in countries such as the United Kingdom, Ireland, the United States, Italy, Germany, and Austria, where it's available. And this isn't surprising and is because the Peacock app comes with a vast library of content ranging from exciting dramas, comedies, live sports, and Universal Studios films.
But this isn't to say that the Peacock app has its faults, such as this streaming application stopping to work. This happening can be very distracting and annoying as it prevents you from enjoying the content you've been binge-watching. If you didn't know how this might happen, this in-depth has outlined everything you should know and the appropriate solutions.