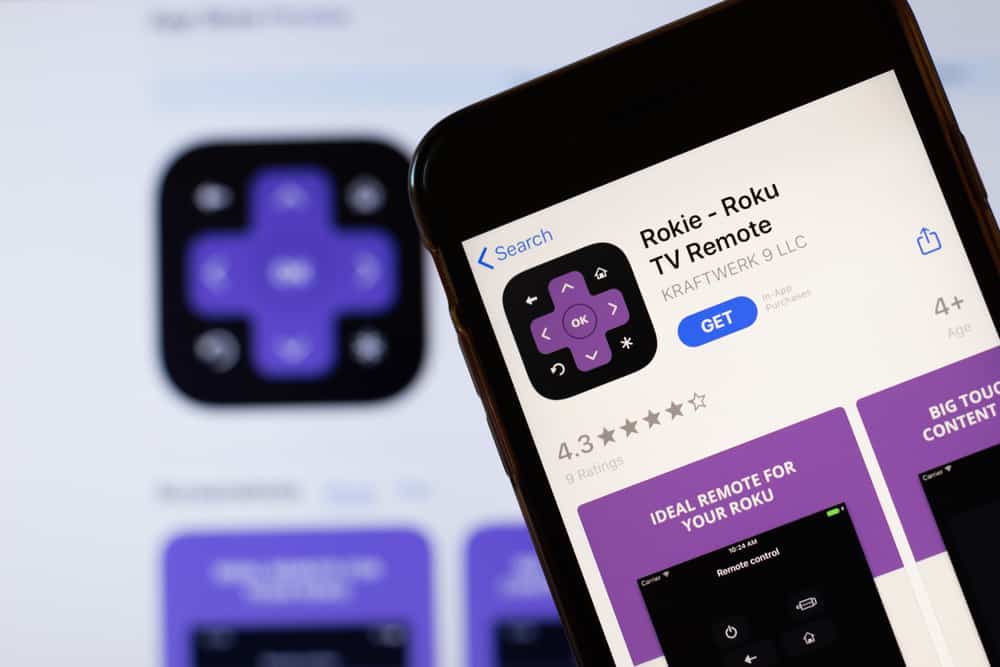 Roku is a popular digital media streaming device that you can use to stream shows, movies, and music. Like many other devices, you may encounter issues while using Roku. We've identified some common problems you may face with Roku apps and ways to resolve them.
If your Roku app is not working, it might be due to overheating, poor network connectivity, or an error within the app.
To solve the issue, you can try the following solutions:
1) Update the device to the latest software version.
2) Reset the Roku device.
3) Restart your wireless network.
4) Remove the channel and add it again.
We have prepared this step-by-step troubleshooting guide to help you resolve issues of your Roku app not working. Read on to find out how you can fix most Roku app issues.
Roku App Keeps Freezing and Restarting
A Roku app can freeze due to the following reasons:
Overheating.
Poor internet connection.
An error within the app.
Outdated software.
Below are solutions to the problems listed above.
What To Do if There's an Error Within the App
If you click on a Roku app or channel and it displays a black screen or fails to open, the app might be corrupted or has an error. First, check if other Roku apps are working fine. If the other apps are working fine, remove the app from settings and add it again.
To remove a Roku app, follow the procedure below:
Press the Home button on the Roku remote.
Click on "Streaming Channels."
Under "Channel Store," locate the app you wish to remove and tap "OK" on your remote.
Click on "Remove Channel" and confirm the action when prompted.
After removing the Roku app, you can add it once again by following the procedure below:
Press the Home button on the Roku remote.
Click on "Streaming Channels."
Enter the app's name in "Search Channels" to find the app you're looking for.
If it's a free channel, click on "Add." On the other hand, select "Buy" and authorize purchase if it's a paid channel.
Launch the app and see if it works normally.
How To Solve the Overheating Problem
Roku devices don't come equipped with internal fans and may overheat sometimes. If you feel that your Roku device has a higher temperature than usual, do as follows:
Unplug the Roku device from the power socket for about five minutes.
Ensure nothing obstructs air circulation and heat transference around the device.
Plug in the Roku device to a power source and turn it on.
How To Update Your Roku Device
Roku is constantly updated to fix bugs and add new features. If the app stops working or freezes, it may be because the software is outdated. To perform a system update on your Roku device, follow the procedure below:
Restart the device if it's frozen.
On your Roku remote, click the Home button.
Scroll down and click on "Settings."
Select "System."
Click on "System Update."
Select "Check Now."
If an update is available, wait until the update is installed successfully.
How To Fix Connectivity Issues
There are times when your Roku device won't connect to WiFi and, therefore, apps won't work. Most of the time, the issue originates from your router or internet provider. The router might be experiencing a minor failure or network congestion.
To fix the above problem, disconnect your WiFi router for at least 30 seconds, then reconnect it. If you're using a cable modem to connect to the internet, turn it off for at least 30 seconds, then turn it back on.
If the above solutions don't resolve the issue, check if other devices can connect to the internet. There might be an internet outage in your area if other devices fail to connect to your home network. In such a case, contact your internet service provider.
Roku Remote Not Working
One of the most common reasons your Roku remote may fail to work is if the batteries are dead. If the batteries are dead, remove them and replace them with brand new batteries.
Try the solution below if the Roku remote has brand new batteries but still not working.
Use the Roku Smartphone App
The Roku smartphone app allows you to search for media, channels, and cast content on your TV screen, and it's available for both iOS and Android users.
To use the Roku app to control your Roku device, follow the steps below:
Download the Roku app from your App Store.
Open the Roku app and sign in to your Roku account.
After signing in, tap on the "Remote" button at the bottom.
Connect your Roku device and accept app permissions.
After that, use the Roku smartphone app to control your TV.
Summary
Your Roku app may stop working due to various reasons such as outdated software, overheating, poor internet connection, etc. Fortunately, there are several ways to troubleshoot your Roku app issues.
We hope this article has provided you with the knowledge required to fix a problematic Roku app. If none of the solutions work for you, don't hesitate to contact Roku support.