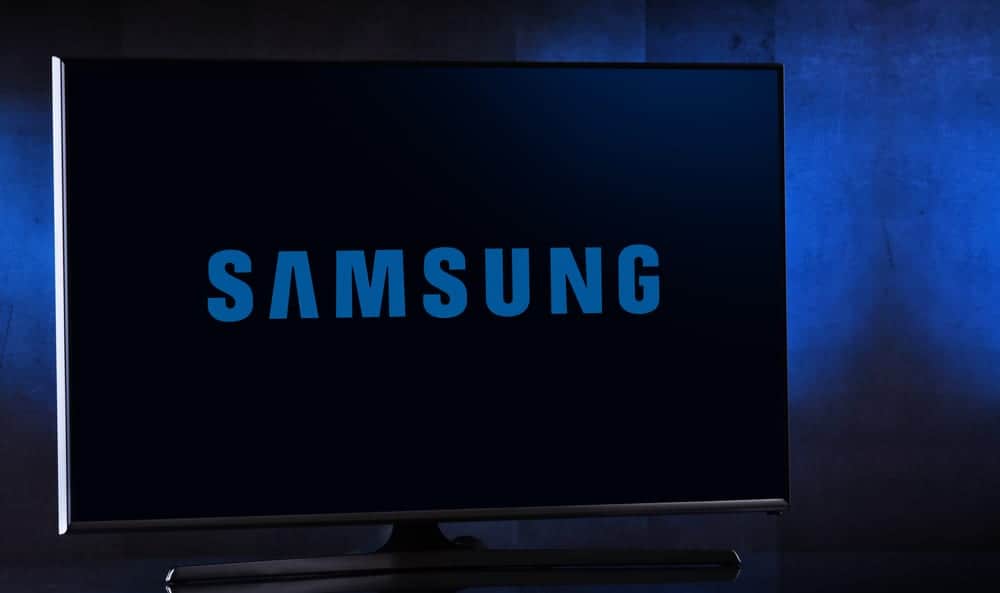 Have you ever ever been really excited about watching something? You've been waiting all week with the date and time circled on your calendar. This time is essential to you because you really, really need to watch whatever it is.
It could be a new episode of Game of Thrones that you have been dying to watch. You can't wait to find out if Ned Stark is truly dead or if that was all a dream.
Maybe it's the latest clash between the 76ers and the Denver Nuggets in the NBA. You know that this game will help frame the MVP debate between Nikola Jokic and Joel Embiid.
One thing that almost all people agree on is that in order to enjoy these types of things the way you want to, you need to have your TV functioning with 100% quality. This, of course, means that the picture on the TV should be exuding bright, rainbow-like colors. It should most definitely not be dark!
Samsung is one of the worlds leading brands of all things technology. The Korean powerhouse makes everything from microchips, to smartphones, to television sets. In fact, Samsung produces some of the best high-resolution TVs currently available on the market.
For those of us that have used Samsung television sets, brightness and light can occasionally be a problem. As everyone knows, if you are having people over for the big game, the image quality on the television screen needs to be in tip-top shape.
Thus, if the screen is too dark, there are some easy fixes for it. Here are some of the top ways to fix your Samsung TV if it's dark.
The Brightness Function on your Samsung isn't Right
The most simple and straightforward answer to you why your Samsung TV is so dark is that you need to adjust the brightness setting. For anyone who has consistently used a laptop, you have had to probably adjust the brightness on your laptop as well.
Here is how to adjust the brightness on your Samsung.
Go to Settings > Picture > Expert Settings > Contrast. Make sure the setting is around 85.
Go to Settings > Picture >> Expert Settings > Brightness. Around 50 should do the trick.
Go to Settings > Picture >> Expert Settings > Sharpness. Keep it below 25
Go to Settings > Picture >> Expert Settings > Color. Around 50 should be fine
Go to Settings > Picture >> Expert Settings > Tint (G/R) Mess around with it.
You Input on Your Operating Device isn't up to Mustard
Sometimes it has nothing to do with your Samsung TV and everything to do with the input source. Instead, it's because whatever device you are using to input is having problems.
Whether it be an Android device or some other system, you need to double-check that this is working. Make sure that all the settings on your input device match up with the settings on your Samsung TV.
The Picture Mode is not Correct
The great part about Samsung TVs is that they have a variety of customizable features. Among the most favorite is the Picture Mode. This allows you to watch different types of movies and TV shows in a more accommodating style.
You will notice that there is a Standard setting on your Samsung. This is what it sounds like; it's the Standard Mode. However, if this is not bright enough, try changing to Dynamic Mode. Dynamic Mode is typically the brightest setting and thus a great cure for Darkscreenitis.
Make Sure it's Set on Home Mode
Samsung gives you several different options when setting up your TV. These options reflect the audience that's going to view it and the style that is appropriate. When you first set up your TV, make sure you set it up on Home Mode, which is the default setting for most Samsung TVs. To do this, do the following:
Select Settings and then Systems.
Find the Expert Settings selection and select it.
Once inside, go to Usage Mode and then Home Mode.
If your Samsung is set on Retail or Store mode, it can affect the picture's brightness. As long as it's on Home Mode, you are OK on the Picture Mode front.
Adaptive Brightness
One of the coolest parts about modem Samsung TVs if they have special sensors and settings that adjust the backlight and brightness. However, sometimes they might be malfunctioning and need a rest. They might be the reason that your screen is all dark. If this is the case, then do the following.
Go to Settings and select General.
Select Ambient Light Detection.
Turn the Ambient Light Detection all the way off by sliding the cursor.
Change the Gamma
The Gamma Setting on most Samsung TVs allows you to adjust the contrast. This is typically a preset function of the Samsung TV. Typically the Gamma Setting is 2.2. Therefore, if you want your picture to look brighter, you need to lower your Gamma Setting to below 2.2.
Follow this easy guide, and your problems of a dark TV that you can't watch anything on will drift away into the abyss. Now you can rest assured you are prepared, no matter who is coming over to watch whatever.