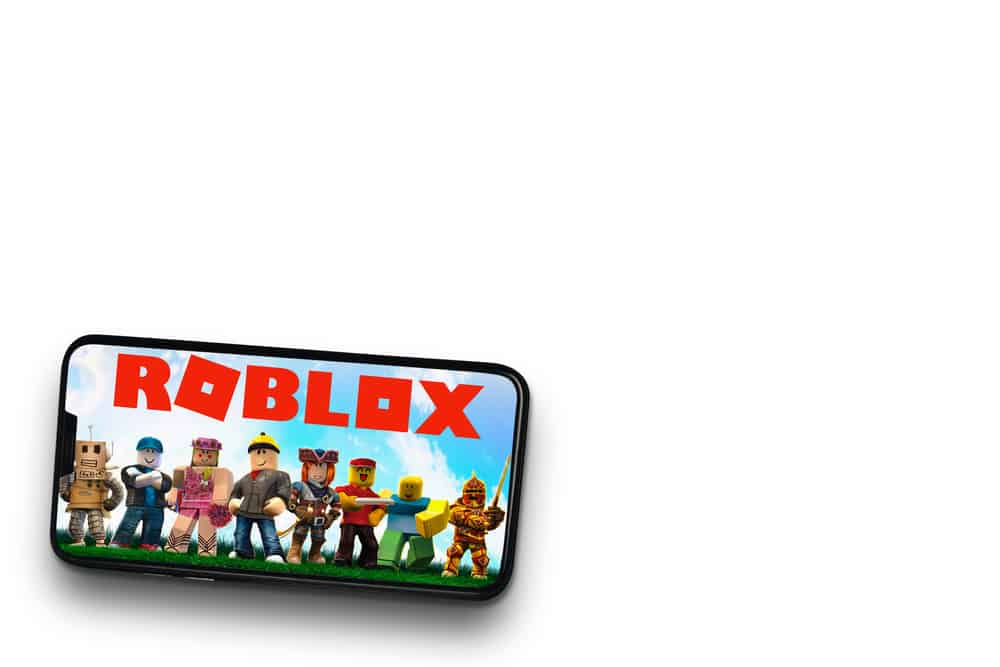 Roblox is a popular gaming platform with over 40 million active players daily. Arguably, it is one of the biggest player base gaming platforms that works on computers and mobile devices. However, many users have occasionally reported that sometimes, Roblox often malfunctions on their iPhones. So, why does Roblox not work on an iPhone? 
Well, there are a couple of things that might cause Roblox not to work on your iPhone. It could be that your iPhone is incompatible with Roblox, or your Roblox is outdated on your device. It could also be that your time and date are incorrect, or the issue is from the server.  
There are many more reasons Roblox is not working on your iPhone. It could be software bugs or even a banned or temporarily suspended account. Understanding why Roblox is not working on your iPhone will help fix the issue. This article will elaborate more on some causes and how you can easily fix them. 
How To Fix Roblox Not Working on Your iPhone
In this section, we will go through the different causes of Roblox not working on an iPhone and share a quick fix. So, whether Roblox keeps crashing, freezing, or reporting an error, here are some quick fixes you can try on your own to resolve the issue. 
Tip #1: Reboot Your iPhone 
When Roblox starts to act out, the first thing you want to do is to reboot your iPhone. As simple as rebooting your iPhone may sound, it can help fix many issues. In a situation the error you're getting on your iPhone is related to a bug or error code, rebooting your iPhone should fix it. 
Nevertheless, Roblox is just software and can likely encounter an error. So, if it does, long press the power button on your smartphone and tap on the "Restart" button. 
Tip #2: Clear the Cache Files for the Roblox App
Generally, operating your smartphone appears seamless, as though it takes no loading time before a program runs because of the cache file. The cache file preloads a program, so you don't have to start loading it from scratch when you open it next. While using cache files is great, sometimes they encounter errors. You should refresh the app by clearing the cache files if there are trouble codes in the cache file. To clear the cache file on your iPhone, open the Settings app > "General" > "Storage" > "Roblox", and then tap on "Offload". 
Note that deleting the cache file of an app will not delete any sensitive data from your device, such as game progress or downloaded extension.
Tip #3: Uninstall and Reinstall the App
There are some cases where you must uninstall and reinstall the Roblox app to fix any problem. But before you uninstall the Roblox app on your device, ensure you have a backup of your game progress on the Roblox server. So, when you uninstall and reinstall the app, you can easily get your game progress back on your device. 
There are many ways to uninstall an app on an iPhone, but we recommend going to the App Store and searching for the Roblox app. Since it is already installed on your device, tap "Uninstall", and when done, tap on the "Install" button to get it back. 
Tip #4: Check Your iPhone's Data and Time Sync
Another thing you want to check out when the Roblox app is giving you issues on your iPhone is your time and date. When your time, date, and location are not in synchronization, connecting to the Roblox server becomes an issue. To fix this, go to your Settings app and tap on "General"> "Date & Time". Tap on the "Turn off Set Automatically" to allow your service provider to set an accurate time for you. 
Tip #5: Check Storage 
If your iPhone has low storage, you might experience issues with Roblox not working. According to Roblox, you need at least 310 MB or more storage space free and up to 2 GB of RAM. The app will occasionally freeze or lag if your iPhone does not have this much space. 
While there is little to nothing you can do about the RAM if it's not up to the requirement, as for its storage space, you can create space on your device. Delete apps, videos, and other large files occupying your iPhone space, to create enough storage space for the Roblox app. 
Tip #6: Check the Roblox Server 
While your iPhone might be the issue most times, there are times when the issue is from Roblox and not your device. Whether it is due to routine maintenance or some other reason, users wouldn't be able to connect to it and play their favorite game if the Roblox server is down. All you can do during such a period is wait for the server to come back up. It does not matter whether you use an iPhone or a computer; Roblox will simply not be accessible at the moment. 
Tip #7: Connect to a Different Internet Source
Additionally, Roblox won't open on your iPhone if you have a poor internet connection. It would help if you had a stable internet connection with a speed of up to 4 to 8 MB per second. If your internet connection is lower than this or very inconsistent, Roblox will run into issues on your iPhone. To fix this issue, you must connect to a different Wi-Fi network with a better internet speed, and Roblox will work properly. 
Tip #8: Update Your iPhone 
Finally, to be able to run Roblox on your iPhone, it must be running on iOS 9 or later. If the operating system on your iPhone is older than this, then Roblox wouldn't work. However, you can fix this by upgrading your iPhone to a newer version if it satisfies the requirement for Apple to upgrade to iOS 9. 
Go to your Settings > "General"> "Software Update" to upgrade your iPhone. In the "Software Update" menu, you will see the version of iOS your device can be updated if available. 
If the issue of Roblox not working persists after trying the above fixes, then contact Roblox support to fix the problem.
Conclusion 
Summarily, Roblox is a widely used platform to develop and play games. You can access many games through it, but sometimes you may face issues with launching or running the app. If you are finding it difficult using the Roblox app, rebooting your device, clearing space on your device, or updating the app or your iPhone might help fix the issue.