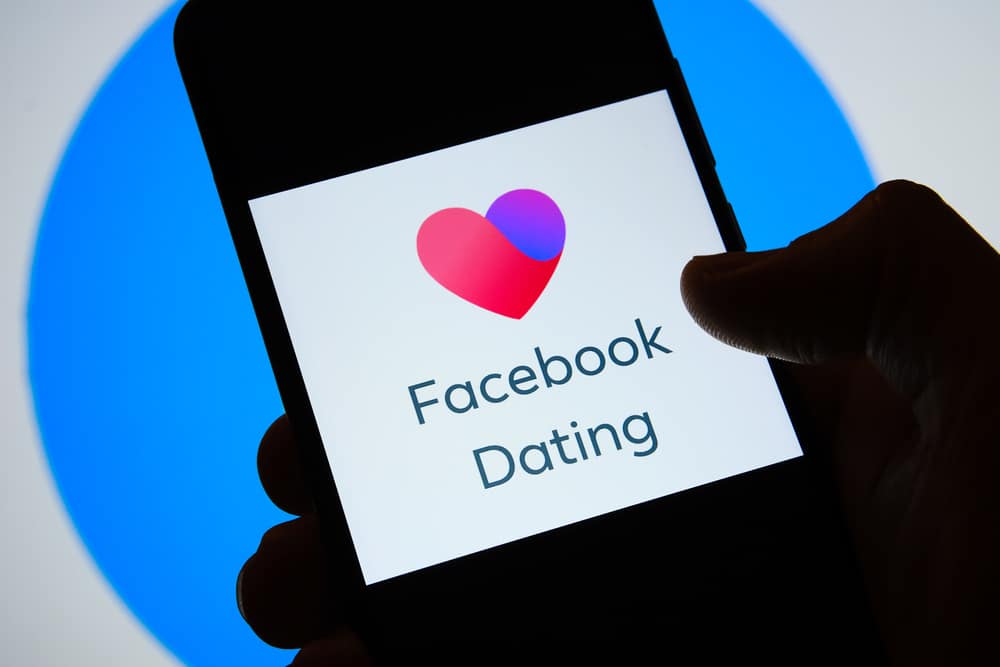 With billions of people using Facebook every month, it was no surprise to see Facebook introduce the Facebook Dating feature to allow people to link up and interact with those who share their interests. But some users have complained that Facebook Dating is not showing up on their Facebook app. 
Facebook Dating might not show up on your app because of some restrictions by Facebook or technical issues that require fixing. The restriction might be because the service is unavailable in your area or you do not meet the required age to use the service. The issues might be caused by a poor data connection, an outdated Facebook app, etc.
There are several reasons why the Facebook Dating feature might not show on your app. We will address all these reasons and provide solutions you can implement independently.  
Why Facebook Dating Is Not Showing on Your App
There could be several reasons Facebook Dating is not available on your app. Here are some of the most common ones.
Facebook Dating Is Unavailable in Your Location
It is a new feature created for adults with active Facebook accounts to connect with potential partners who share their interests. Facebook launched the dating feature in some countries and continues to expand its reach. But there are still many countries without access to this feature.
If Facebook Dating is not showing on your Facebook app, the dating feature might be currently unavailable in your location. 
You Do Not Meet the Required Age
Before creating a dating profile on Facebook, you must be at least 18 years old. If your Facebook account registers you as less than 18, the Facebook Dating service will be unavailable to you.
Your Facebook Account Is Still New
One of the requirements of Facebook Dating is that your account must be at least 30 days old. If your account is less than thirty days old, Facebook Dating will be unavailable to you. 
The Facebook Dating Feature Is Disabled
If this is your first time using the Facebook Dating feature, it is probably disabled on your account, and you might have to enable it before it becomes available.
You Just Deleted Your Dating Profile
If you delete your Facebook Dating profile today, you have to wait seven days before you can be allowed to create a new one. Facebook Dating service will be temporarily unavailable to you within this period.
You Have Data or Wi-Fi Connection Issues
You need an active internet connection to use the Facebook Dating service. If you are having issues with your mobile data or your Wi-Fi connection, it might be why Facebook Dating is not showing on your app.
There Is Corrupted Cache on Your Facebook App
To make your app run faster, your phone stores data from the apps. These data are called cache. The stored data may become overloaded or corrupted despite its usefulness, which can affect your Facebook app.
You Have an Outdated Facebook App
When your software application is outdated, it starts acting up, and the available features on the app become unavailable. Check if your Facebook is up to date.
Facebook Is Down
The problem with the dating service could be because the Facebook platform is down. Since this issue is general, there is nothing you can do to fix it except wait for Facebook to restore the platform.
Is Facebook Dating Not Visible?
Patience is necessary if your issue is a result of Facebook restrictions. For example, there is no quick fix to the age limit restriction or the requirement to use an account older than 30 days. The 7-day probation is also a restriction you can't fix except with patience. 
And while you can use a VPN to bypass location requirements, there is no point in doing it since it will only link you with people in the location your VPN shows and not where you live.
As for the other issues caused by technical fixes, you can apply the following fixes.
Use a Reliable Internet Connection
You can reboot your router and reconnect if your Wi-Fi connection is acting up.
Enable the Facebook Dating Feature
To enable this feature, open Facebook and tap the three horizontal lines icon at the top of the page. Select the dating icon and follow the on-screen prompts to enable Facebook Dating.
Clear Your Facebook App Cache
Locate the Facebook app on your phone's settings and clear the cache. This will rid you of the corrupted cache and should fix your issue.
Update Your Facebook App
Update your Facebook App on Play Store if you're using an Android device and App Store if you're using an Apple device.
Restart Your Device
As mundane as this solution sounds, it is usually very effective. Restarting your device fixes temporary bugs and resets your phone's connections, settings, and RAM.  
Contact Facebook Help Center
If all else fails, lodge your complaints to the Facebook Help Center via their website and let them help you fix the issue. 
Wrapping Up
The most important thing is to diagnose the cause of the problem. As long as you know what caused the issue, you can apply the appropriate solution in the article.