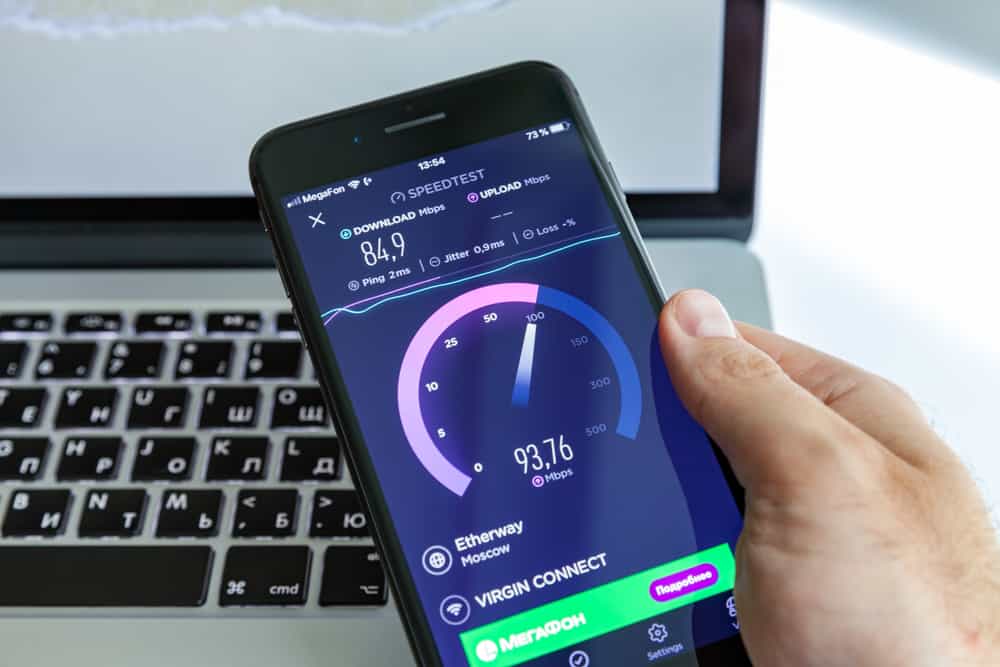 Have you been trying to stream a video, but your iPhone's internet seems very slow? Well, that's quite a common issue, especially with the number of variables that come into play when accessing the internet.
Your iPhone's internet can be slow due to the following reasons.
• You haven't switched to a 5 GHz connection.
• A background download is happening.
• You are using cellular internet.
• Low Power Mode isn't turned off.
• You are using a VPN.
• Your network settings aren't reset.
• Your cellular settings aren't configured.
• Low Data Mode is turned on.
• Your network may be misconfigured.
In this article, we're going to go around all the fixes that you can employ to ensure that your iPhone's internet is never slow again, alongside addressing some of the primary reasons why your internet may be slow in the first place. 
Switch to a 5 GHz Connection
A 5 GHz connection allows for transfer speeds of over 1 GBit/s, while 2.4 GHz is limited to just 150Mbit/s. If you have a connection that is higher than 150 Mbps, your bottleneck won't be your phone but will instead be your router.
We recommend purchasing a router that supports Wi-Fi 6 or 5 GHz to fix that. After doing so, you'll need to also connect to the 5 GHz network instead of your usual 2.4 GHz. With that, you'll see a massive increase in your iPhone's network speed.
Check Background Downloads
Often, your iPhone internet is so slow because of background downloads. You can either open the App Store or head to the "Updates" tab to check for incoming downloads. After doing so, check whether there's an application downloading on your home screen.
Switch to Your Wi-Fi Connection
A cellular connection is often much slower than your home Wi-Fi network. While your iPhone generally connects to a Wi-Fi network automatically when it is in range, that may not always be the case. 
When that happens, you'll see a massive slowdown on your iPhone's internet. Here's how you can ensure you don't switch to a cellular connection.
Open the Settings application on your iPhone.
Head to "Mobile Data".
You can now toggle "Mobile Data" on and off.
Turn Off Low Power Mode
The Low Power Mode on an iPhone reduces the bandwidth it consumes, leading to your internet being extremely slow. To fix that, you need to disable Low Power Mode, and here's how.
Open the Settings application on your iPhone.
Scroll down to "Battery".
Tap "Low Power Mode" to toggle it off.

Your iDevice will automatically enable Low Power Mode as soon as it hits 20%. So, if you often see your internet slowing down when your battery is low, there's a high chance that Low Power Mode is activated.
Turn Your VPN Off
No matter how good, a VPN (Virtual Private Network) slows down the internet on your iPhone. A quick fix is to disable the VPN, so there is no tunneling between your actual connection and the private network.
Here's how you can disable a VPN on your iPhone.
Open the Settings application on your iPhone.
Scroll down to the "VPN" option present.
Toggle your VPN off.
From what we've seen, iCloud's Private Relay (which also acts as a great VPN) tends not to slow down your connection. So, if you need to use a private network, that's a route you can go for.
Reset Your Network Settings
Your iPhone's network settings may have malfunctioned or glitched to a point where they may be a direct bottleneck to your internet speed. So, a network reset might be in order, and here's how you can reset your network settings.
Open the Settings application on your iPhone.
Head to "General" and tap "Transfer or Reset iPhone".
Tap "Reset" and head to "Reset Network Settings".
Enter your password.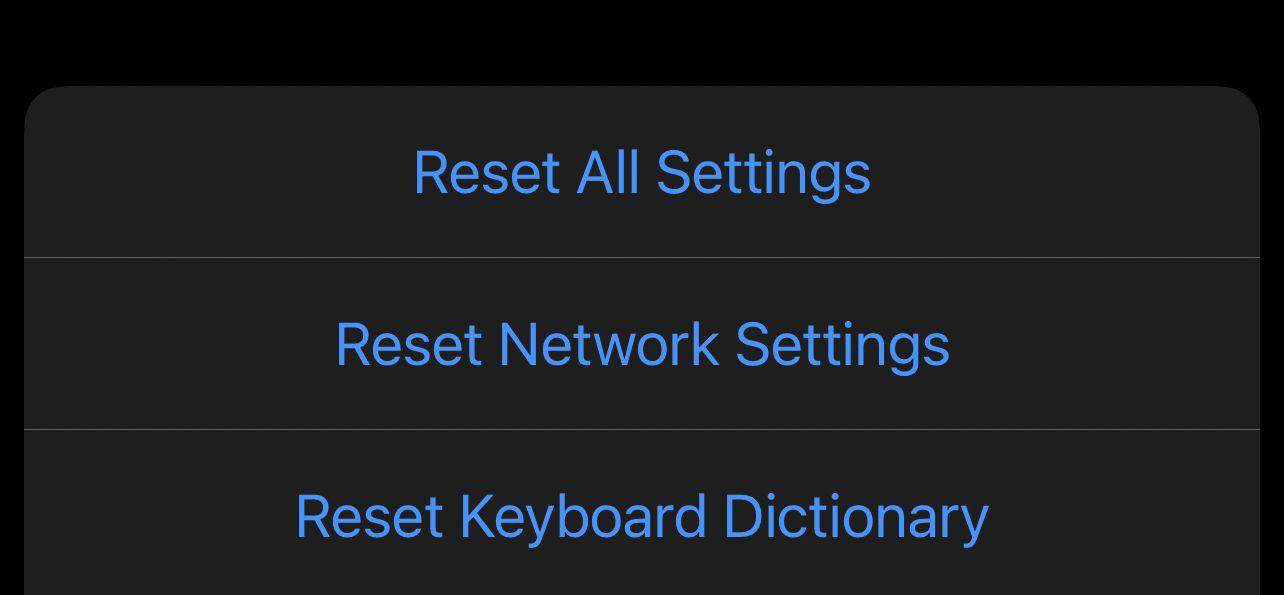 Check Your Cellular Settings
If your iPhone internet is slow on a cellular connection, you haven't configured your settings appropriately. Your network may be locked to EDGE/2G/3G, drastically hindering your speeds.
Here's how you can properly configure your cellular settings on your iPhone.
Open the Settings application on your iPhone.
Head to the "Mobile Data" tab.
Tap "Mobile Data Options".
Tap "Voice & Data" and select LTE, 5G, or 4G.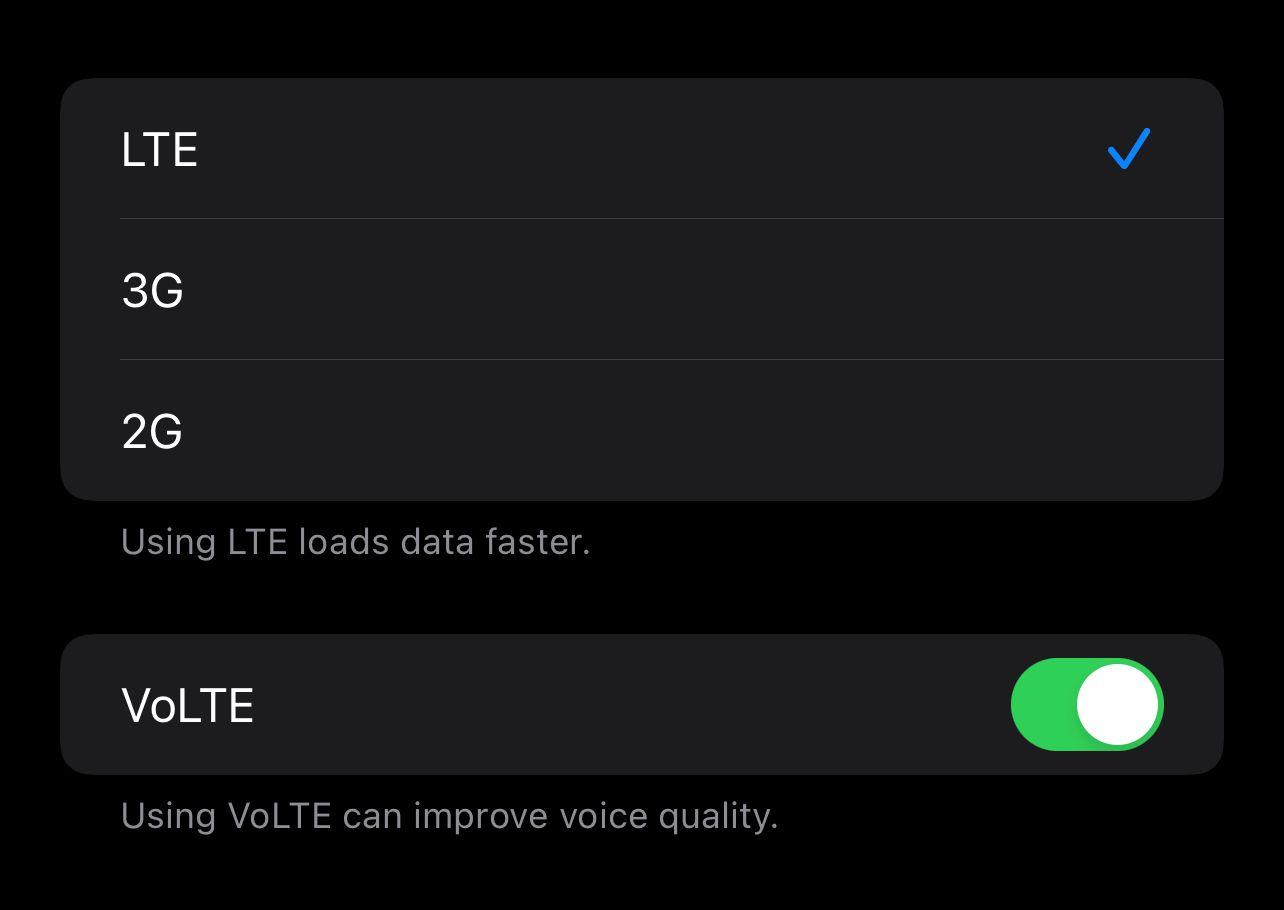 After doing so, we recommend restarting your phone, and you'll see a drastic difference in your internet speed.
Turn Off Low Data Mode
Low Data Mode caps your iPhone's bandwidth and overall usage so that it consumes as little data as possible. However, this can make your iPhone's internet very slow. To circumvent that, turning off Low Data Mode is the only plausible option; here's how.
Open the Settings application on your iPhone.
Head to "Wi-Fi" and select the network you wish to access.
Toggle off "Low Data Mode".

If you turn off Low Data Mode, there will be a drastic rise in the amount of data your iPhone consumes when doing simple tasks like browsing the web.
Forget Your Network
If you aren't in the mood for resetting the entirety of your network settings and your iPhone seems to have slow internet with only one particular connection, forgetting that connection might help improve your situation.
Here's how you can do that.
Open the Settings application on your iPhone.
Head to the "Wi-Fi" tab.
Click the information (i) button.
Tap "Forget This Network".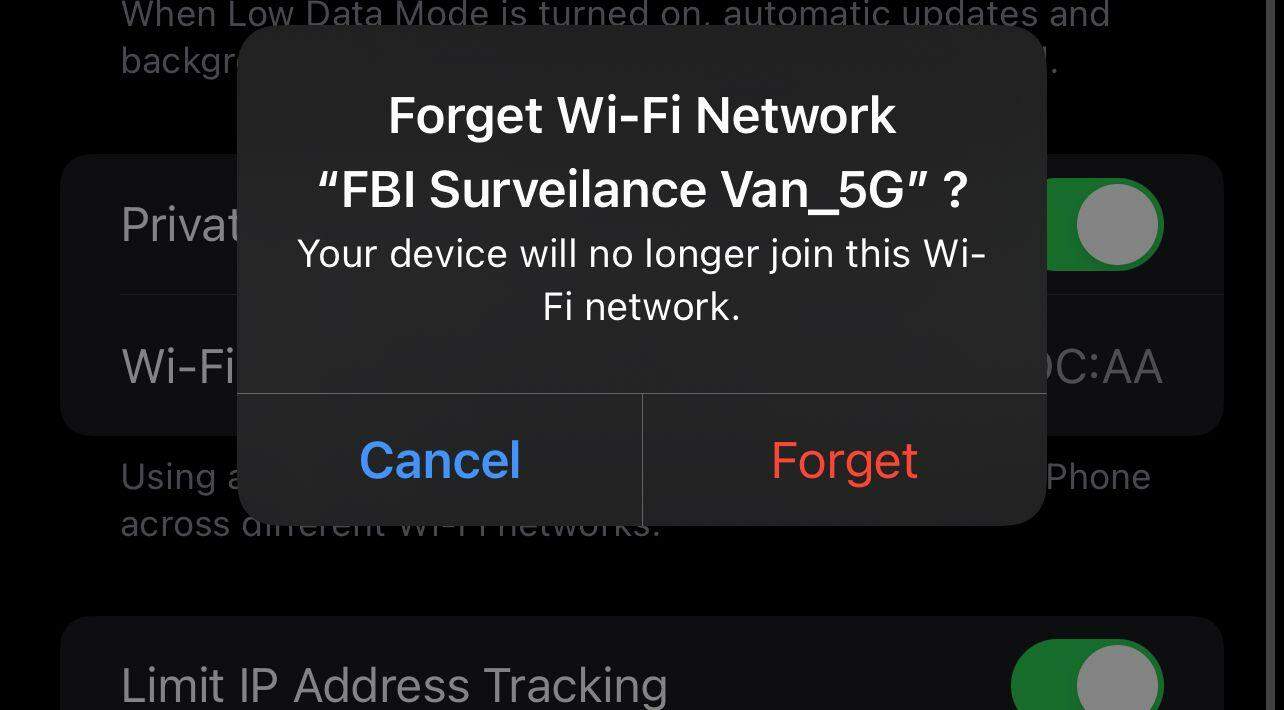 You'll have to re-enter your password after you forget a network connection. However, reconnecting should resolve some of the issues you might have been facing.
Conclusion
By following all the methods mentioned above, you must've been able to get your iPhone's internet speed back up by now. If not, then the chances are that your network is to blame rather than your phone.