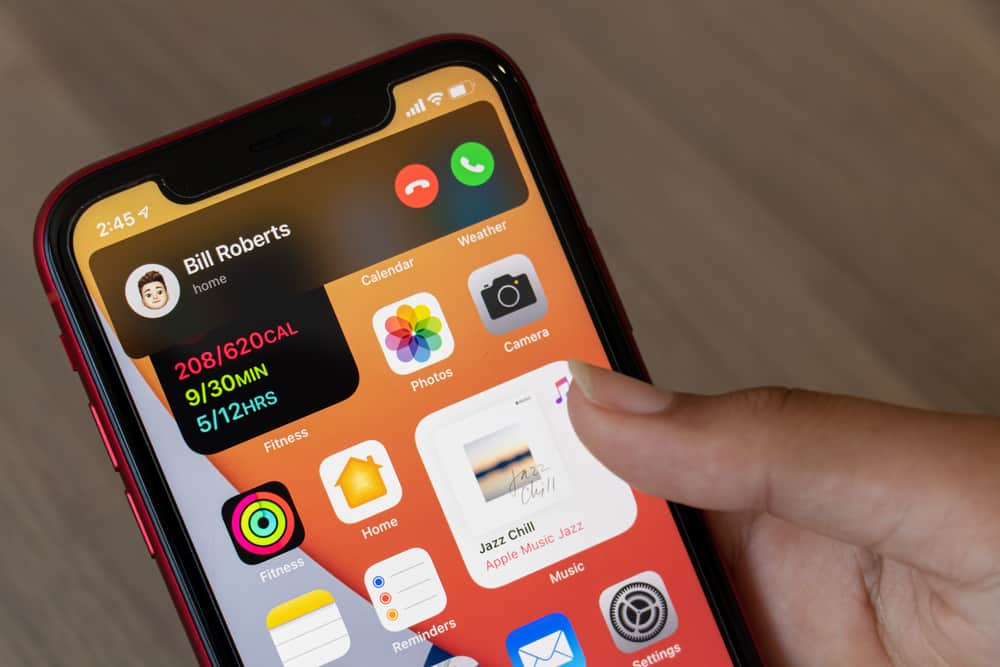 In the middle of an important meeting, your iPhone starts ringing despite remembering you put it on vibration? At times, you would want your iPhone to be on vibration so that you would know of the notifications without having to alert everyone else in the room.
There is a strong possibility that you did not put your iPhone into vibration mode correctly, in which case you can try again. If your iPhone is already on vibration but still not vibrating, there are different solutions, from simply checking the "Sounds and Haptics" settings to resetting your iPhone.
Vibration is undoubtedly a great function on the iPhone or any phone. However, to avoid disturbing others, we must silence our iPhones. Examples include meetings in public spaces like libraries. We would not want to miss any important calls, texts, or other communications. Therefore, the best choice is to set the iPhone on vibrate.
Read on further to find out the reasons why your iPhone might not be vibrating!
Ways To Fix Your iPhone's Vibration
iPhones employ a vibration mode in addition to a ring mode to notify the user of incoming calls and messages. If your iPhone rings but does not vibrate, the vibration feature may not be switched on, or there may be a firmware issue. Fortunately, you may check your iPhone's settings to see whether you can make it vibrate.
Turn On the Vibration
Checking to see if the vibration is enabled should be your first step if your iPhone suddenly stops vibrating. Before moving on to the other options on the list, you should give it a look. But, again, the first step should be to check if it's enabled as, at times, the setting might get reset due to human error or some update.
Follow the steps below to turn on the vibration.
Open Settings.
Scroll to "Sounds and Haptics".
You will now see two options: "Vibrate on Ring" and "Vibrate on Silent".
Tap on the right-hand side of that setting if you want the iPhone to vibrate while it is in Silent Mode. Tap the right side of that setting if you want it to vibrate when it rings.
Now, check to see if your iPhone is vibrating. You can do so by either calling your iPhone or testing your vibration motor.
Test the Vibration Motor
After you have turned on your vibration settings from the Settings application on your iPhone, you can now use the following way to check if your vibration motor is working correctly.
On the left side of your phone, directly above the volume buttons, is where you'll find a toggle switch. Switch the Ring/Silent switch back and forth, and it should vibrate, letting you know if the motor works.
The vibration motor in your iPhone is probably broken if it doesn't vibrate. However, since it doesn't happen frequently, you should try some other troubleshooting techniques listed below before asking a specialist to look at it.
Turn Off Do Not Disturb
Do Not Disturb mode is a very useful feature in iPhone, which allows you to manage your work and personal life efficiently. For example, it allows you to classify notifications in a way that helps you to work without getting distracted.
There is a possibility that you might have mistakenly turned Do Not Disturb mode on, which will not allow your iPhone to vibrate. You can follow the steps below to make sure it is turned off.
From your Home screen, scroll down from the top-right corner.
You will notice a moon icon. You can tap on it to turn it off.
Remove Your Magnetic Case
The magnetic cover could prevent the iPhone's vibrator motor from working properly. Despite how absurd it may sound, some people have claimed that the iPhone 13's vibration stopped operating after installing a magnetic cover.
Interestingly enough, eliminating the case resolved the problem. So next, remove the magnetic case from your iPhone and determine if the problem has been resolved. If so, get in touch with the case maker and request a fix.
Restart Your iPhone
You can try restarting your iPhone to see if the problem resolves itself. Unfortunately, due to software-related issues, your device might need a reboot to start functioning properly; even though this solution is most likely not that beneficial for you but is better to start troubleshooting with easier solutions before taking it to the professionals.
Hold the "On/Off" button until the red slider shows on the screen to restart your iPhone. To switch off your iPhone, slide the slider to the right. Press the "On/Off" button to restart your iPhone. By changing the ringer switch, you may check the vibrate feature to see if it works.
Change Vibration Patterns
After completing the above methods and the device still doesn't vibrate, you should examine if a vibration pattern has been chosen. The device could have unintentionally set the vibration pattern to "None" if you haven't done so.
You can change the vibration pattern in the following way.
Open "Settings".
Scroll to "Sounds and Haptics".
Go to "Ringtone".
Select "Vibration".
You can choose from any of the available alternatives that appeal to you. First, however, you want to confirm that something other than "None" has a checkbox next to it.
Factory Reset Your iPhone
If you have followed all of the methods above and your iPhone still does not vibrate, a complete reset of the phone's settings may be able to fix the issue. However, the issue may be caused by a software flaw. On rare occasions, a bad iOS upgrade could affect your phone.
Even though resetting your settings won't remove any data or valuables from the phone, you should still back it up with iTunes or iCloud.
Follow the steps below to factory reset your settings.
Open Settings.
Tap on "General".
Tap on "Transfer or Reset iPhone".
Tap on "Reset".
Enter the passcode or verify through Face ID.
Select "Reset All Settings".
Check for Vibration Motor Malfunction
The vibrating motor is likely dead if you have followed the above methods, and your iPhone won't vibrate. That is a hardware problem, and you generally shouldn't attempt to resolve it on your own. Although it's not common, it can occasionally happen, especially if you shook your phone a lot at one point.
In this situation, please take your phone to a professional such as the ones at the Apple Store or a third-party specialist you trust so that they can fix your phone.
Conclusion
Hopefully, by trying out the different methods above, you should be able to figure out why your iPhone was not vibrating and fix it quite easily.