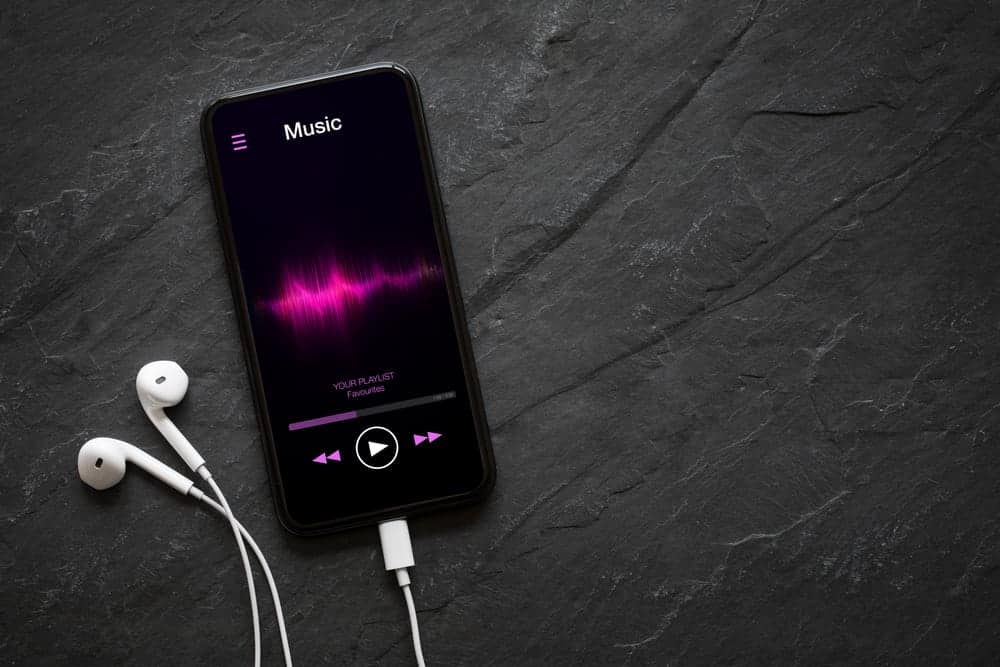 Usually, iPhone has better sound quality than Android phones. Still, iPhone users often complain that their phone sound has become distorted or has entirely stopped working.
You can get the sound back on your iPhone by rechecking sound settings, turning off Do Not Disturb mode, disabling silent mode, turning off Bluetooth, restarting your iPhone, and restoring factory settings.
It can be pretty frustrating if you cannot hear anything while receiving calls or listening to music, watching videos, etc. We'll explore why this happens and guide you with step-by-step instructions to fix the issue.
Why Is Sound Not Working on My iPhone?
If the sound is not working on your iPhone, it could be due to the following reasons:
An issue with iPhone Speaker.
Do Not Disturb mode is Turned On.
Silent Mode is On.
iPhone connected to an External Bluetooth Device.
Outdated iOS software.
Fixing Sound on iPhone
Fixing your iPhone's sound capabilities is not as complicated as it sounds. Our step-by-step instructions will take you through the whole process quickly and easily.
We will also discuss checking sound settings in third-party apps to resolve the volume issue. But first, let us go through the four methods you can try to get Sound back on your iPhone.
Method #1: Check Speaker, Ring Switch, Volume & Bluetooth
Some of the basic reasons for sound not working on your iPhone could be if your speaker volume is off, your iPhone is on silent mode, or an external Bluetooth device is connected. Luckily, you can rule out these possibilities one by one.
Step #1: Test iPhone Speaker
From the Home Screen, tap on Settings > Sounds & Haptics. Next, move the slider displayed below Ringer and Alerts to the right to increase the volume. If you can hear a sound, the iPhone Speaker is working fine.
Step #2: Turn Ring Switch On
Locate the Ring/Silent switch on the left side of the iPhone above the volume buttons. Press the slider up or towards the front of the phone to put it in ring mode. Make sure the volume is turned on by pressing the volume buttons below the Ring/Silent switch.
Step #3: Turn Off Do Not Disturb Mode
Unlock your iPhone screen and tap on the Settings icon on your Home screen. Select Do Not Disturb. If the option is turned On, toggle it to Off. Next, check the sounds to verify if the problem has been resolved.
Step #4: Disconnect Bluetooth Device
Unlock your iPhone screen and go to Settings > Bluetooth. Wait for the device list to populate the list of devices. If any of the listed devices says Connected, tap the device to Disconnect it. Now check different sounds on the phone and verify the fix.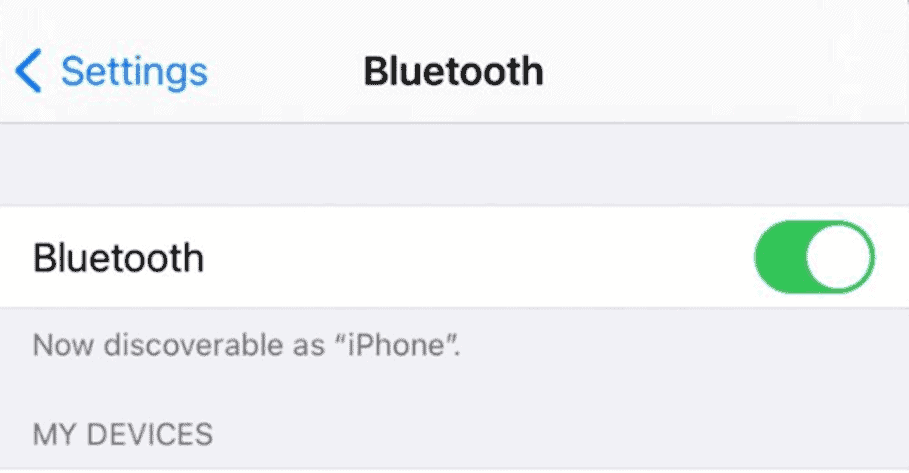 Method #2: Restart Your iPhone
Sometimes turning your iPhone off and on can resolve the sound issue.
Press and hold the power button and either of the volume buttons until the power-off slider will show on the screen.
Drag the slider to the right.
Wait for a few seconds for iPhone to completely turn off and the screen to turn black.
Press and hold the power button until the Apple icon shows to turn the iPhone back on.
Next, check sounds to confirm if the issue has been fixed.
The above restarting iPhone method is for iPhone X and newer iPhones. For some older versions, such as  6,7, or 8, you only need to press and hold the power button until the power-off slider appears.
Method #3: Update Your iPhone
In some cases, updating your iPhone to the latest iOS version can fix the sound problem.
Unlock your iPhone and go to Settings > General > Software Update > Automatic Updates.
Turn On both Download iOS Updates and Install iOS Updates buttons by swiping them to the right.
iPhone will attempt to download available updates and install them automatically.
Next, confirm that you have no issues regarding sound on your iPhone.
Make sure to completely charge your iPhone before attempting to update the iOS.
Method #4: Reset Your iPhone Settings
In the last method, you will try resetting your iPhone settings to resolve the issue.
On the Home screen, tap on Settings and go to General > Reset > Reset All Settings.
If asked, input the passcode.
Next, tap on the Reset All Settings option.
Wait for a few minutes for the reset process to complete and check the phone sounds.
Resetting iPhone settings will revert all customized settings, including sound, display, network, and other custom settings, to default values.
Sound Settings in Third-Party Apps
Some third-party apps have their customized volume and mute sound settings. Apps like YouTube and Spotify have their own volume controls, while apps like Instagram and Zoom have their respective mute controls.
So, if the sound is not working on an app, check its sound settings. Disable any customized mute option, turn on audio, and adjust the volume. Depending on the app, you need to move sliders up, right, or tap an icon to make it active or deactive.
Summary
In this guide about "why isn't sound working on my iPhone," we've discussed the common reasons behind it and shared different methods that can be used to resolve this issue. We also discussed the implications of individual sound settings of other apps contributing to the sound issue.
Hopefully, one of the fixes worked for you, and now your iPhone sound is back on. Enjoy listening to your favorite music and videos. Good Luck!
Frequently Asked Questions
How To Fix a Speaker With No Sounds?
If no sound is coming out of your speakers, check the connections. Make sure that the wires are not damaged, bent, or loose. Also, ensure that the speakers have been plugged into the correct connectors and that your receiver is not on Mute.
Why Is There No Sound on My Computer?
First, check that the volume icon at the bottom right is not mute or silent. Next, check if there is dust covering the speakers or the headphones. If all seems good, there can be an issue with your computer's audio settings.