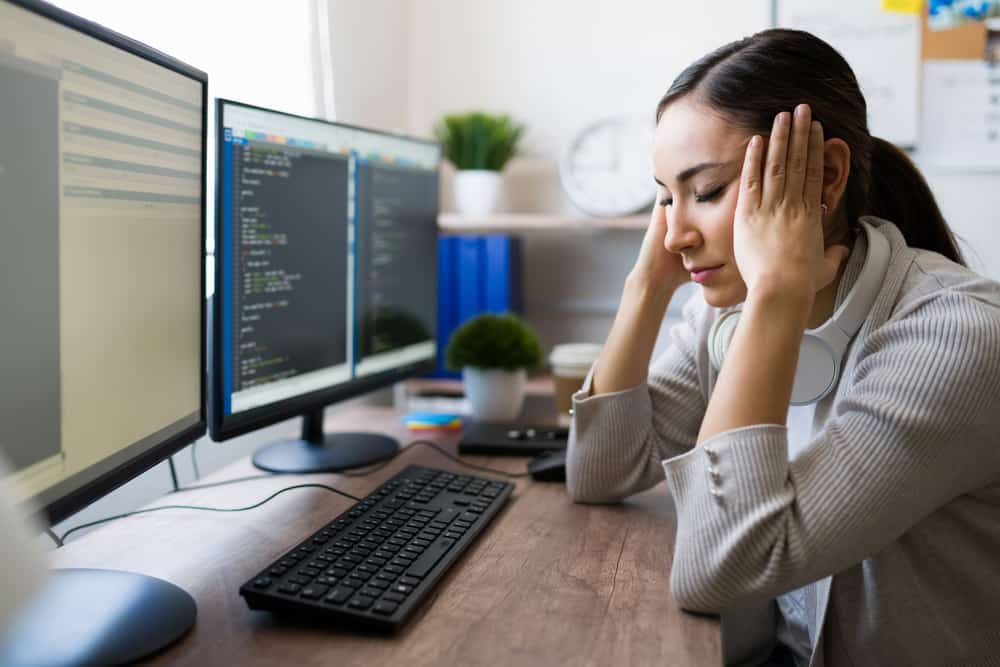 Discord is a great communication tool for gamers, but it can be frustrating when it doesn't work correctly. Tell me if you've ever tried to open Discord on your PC, but it just wouldn't open? You're not alone!
All the launching issues with Discord are generally for several reasons. In most cases, this is due to games or apps (running in the background) which have deprived it of access and permissions needed for Distoid's operation. But there are other situations, too, like outdated systems and corrupt files, that can also prevent the app from functioning normally.
Don't worry; we'll help you learn how to fix that in just a few easy steps. Keep reading to find out how!
Why Won't Discord Open on My PC: Probable Reasons and Possible Fixes
Many people enjoy using Discord to chat with friends and fellow gamers. However, sometimes Discord can be slow to load or fail to open altogether. There are a few possible reasons for this. Understanding the cause is eventually the best possible way to fix it.
That said, we'll look at some probable reasons and uncover the possible fixes along the way.
Situation #1: Issue With the App
The most common scenario is a problem with the Discord app itself. Different things have different roles to play here, from underlying bugs to an outdated version. But sadly, the result remains to be on the disrupting end.
It is crucial to address the issue right away. Here is a list of practices that have proven to be beneficial. These are quick to perform and help seamlessly deal with temporary bugs and glitches.
Look for the updates. Check the installed version and make sure whether you're using the latest one or not. To do that, follow the trend, "Settings" > "Apps" > "Apps & Features" > "Advanced Options" > "Specifications/App Version".
Perform a quick system reboot and try to launch the Discord app over again.
If you fail to close the Discord App, try and do it from the Task Manager window. Use the "Ctrl+Shift+Esc" key combination, head to the "Process" tab, look for "Discord" and click on it. From there, tap the option that says "End Task", and that's it.
Situation #2: A Game/App Running in the Background
When we talk about modern-day app usage, the term "permission" isn't a stranger to anyone. Speaking of Discord in general, it does need the same for operation. Games running in the background can interfere with Discord's ability to operate.
The calculation is pretty simple; if you're running a game that doesn't allow Discord the required permissions, it will not open. How to deal with it then? Here is the answer
First, try exiting out of the game completely. If that doesn't work, try restarting your computer.
You can also launch "Task Manager" and end the concerning process from there ("Process"> Click on the App/Game > "End Task")
Tap open Discord and see if it works fine.
Still having issues? Don't worry; the next fix is ready to save your day.
Situation #3: Mismatched Time and Date
Discord is a utility that operates online. It connects to live servers and helps users serve their communication needs in real-time. For that reason, if the time and date on your PC aren't set perfectly, facing the issue is obvious.
While you're on your PC, tap the "Settings" option. You can find it under the Start menu.
From the options that pop up, look for the one that says, "Time & Language".
Navigate to the option that talks about "Setting the Time Automatically".
Click on the toggle next to it and ensure it is set to "On".
Perform a quick system reboot.
As your computer boots up, try to launch Discord. It should work this time around.
Other Cool Tricks That Can Help Bring Your Discord Back On Working Terms
Install the latest available version of the OS ("Settings"> "Update & Security").
Close the Discord app and clear the app data (Launch "Run"> Type %appdata% > Press "Ok" > Find discord Folder > Click "Delete").
Clear the local data and check if that helps (Launch "Run" > Type %localappdata% > Press "Ok" > Find discord Folder > Click "Delete").
Disable proxies ( "Settings" > "Network & Internet" > "Proxy" > Turn off "Use a Proxy Server > Turn off "Automatically Detect Settings" ).
What to Do if Nothing Helps Fix the Issue
Once you dedicatedly follow the tutorial until this point, 9 out of 10 times, you're from the issue entirely. But what if you get stuck at the end? Don't worry; there is always a way out.
One of the most popular features of Discord is that it has both app and web versions. With one click, you can access your favorite server from anywhere in just a few seconds!
Launch a web browser.
Visit Discord's official website.
Look for the option "Open Discord in your browser", and click on it.
Use the credentials to get yourself logged in. Voila, that does it for you.
Try switching between different browsers if you find your Discord account failing to operate in the web mode. In case it continues to be the same, contact Discord support for further assistance.
Wrapping Up
That's all for this session. Thank you for dedicating your time to reading our blog post on why Discord might not be opening on your computer. We hope we have provided some insight into the issue and how to resolve it. If you've any queries regarding the same, please don't hesitate to contact us.