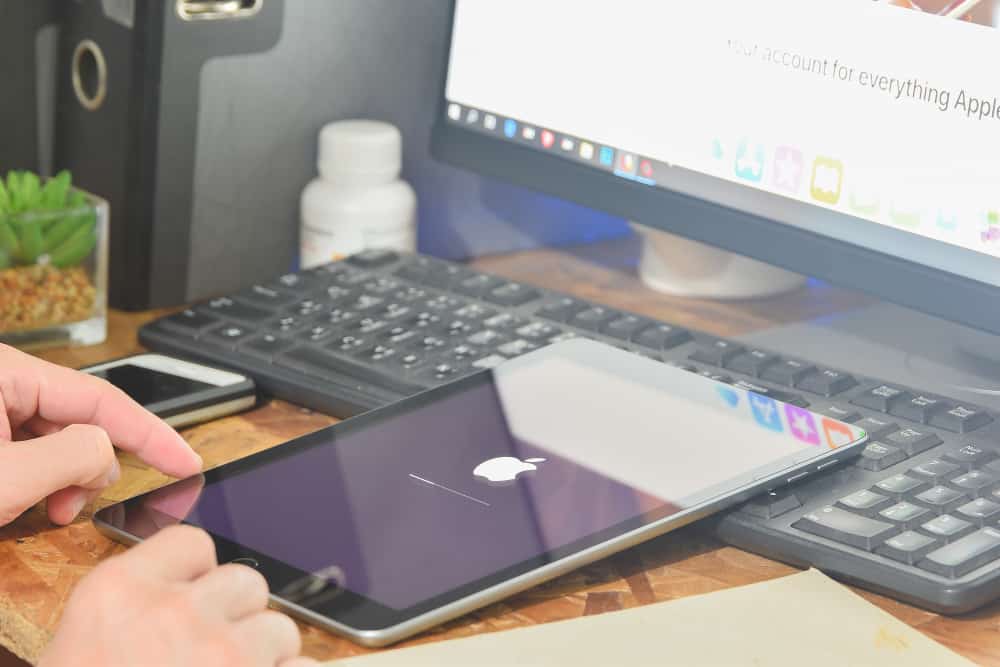 iPads are fantastic devices because they are powerful and portable, and the battery lasts a long time. Sometimes, they might update automatically, but an alert often pops up to say an update is available. When you agree to install it, it may take an eternity, making you wonder if there is something wrong with your iPad. However, there are many reasons behind it.
Your iPad will not update because of either poor internet connection or insufficient storage space. Moreover, your iPad sometimes cannot reach Apple update servers which causes issues while updating the iOS. 
If your iPad is constantly displaying the "Update" screen, but nothing is happening, you do not have to worry as you can quickly fix it. To help you out, we have written a comprehensive guide on why your iPad is not updating.
Things To Consider Before Updating Your iPad
If you are an iPad owner, you have probably noticed that new versions of iOS come out from time to time. Likely, your device will automatically prompt you to update when the new version is ready. However, here are some things to consider before updating your iPad.
Your iPad must support the new software.
You must have an established internet connection.
Ensure you have enough storage space.
Check you have more than 50% battery to install the update seamlessly.
Create a backup before updating your iPad.
Reasons Why Your iPad Won't Update
Your iPad is a powerful and versatile device with a wide range of features. But sometimes, it can seem like your iPad has a mind and refuses to do what you want it to do, such as when it fails to update. This can happen due to the following reasons. 
You do not have enough space on your iPad.
Your internet connection is too slow or restricted.
You have the same iCloud ID over many devices, including those with updated iOS.
You have an older iPad model incompatible with the latest version of iOS.
Sometimes, there is an issue with Apple's update server, which is fixed automatically in a few hours.
Fixing the Issues Preventing the iPad From Updating
Several things can go wrong while updating your iPad. However, there are fixes to every issue that you can perform yourself to install the latest iOS version on your device. 
Here are 4 methods to configure your iPad to install the pending updates.
Method #1: Checking iPad Storage Space 
If you are wondering why your iPad won't update, your device might be running low on the storage space. To check and clear some space for the update, follow these steps.
Open the Settings app.
Select "General" > "iPad Storage".

You should now see a bar with different colors, showing which apps use up storage space.
Make some space based on the size of the update. 
Once cleared, you can now update the iPad easily.
You can check the update's size by opening the Settings app on your iPad and navigating to "General"> "Software Update". You'll see all details, including the size of the iOS version available to download and install.
Method #2: Checking Apple's Update Server
Whenever an iOS update is released, users like you rush to download and install it as soon as possible. Thus, massive traffic on Apple's update server crashes everything. Therefore, your iPad won't update. Follow these steps to check the server's status.
Visit Apple's update server page on your browser.
You will see the "System Status" indicating its performance as "Available" or "Unavailable".
If all the dots are green and indicate "Available" on the top-right of the chart, the server is good to download and install the update. 
Method #3: Updating iPad Using a Computer
While updating your iPad, you may get a prompt saying, "Unable to Check for Update" or "Unable to Install Update". To resolve the issue, you can update the iPad using a PC in the following way.
Connect the iPad to the PC via USB cable.
Launch iTunes.
Click on the Device button on the top left of the iTunes window.
Select "Summary" from the tab on the left side and click on "Check for Update".
Click on "Download and Update" to install the latest iOS on your iPad. 
Method #4: Try Updating iPad With MacOS
You can easily download and install the update on your iPad using Finder on macOS. To do so, follow these steps.
Open the Finder app on your Mac and connect the iPad using a USB cable.
Select the device from the left sidebar of the Finder window.
Click "General" > "Check for Update" > "Download and Update".
Creating Backup of Your iPad 
It is crucial to create a backup of your data before updating your iPad. However, it is easy to do so in the following way.
First, open the Settings app on the iPad.
Tap on your iCloud ID and select "iCloud Backup".
Now toggle the iCloud Backup switch to "On".
Select "Back Up Now" to start creating a backup for your device on the iCloud.
Summary
We have discussed the factors to consider before updating your iPad and the issues that prevent the iPad from updating. Moreover, we have also explained the fixes in four different methods. Finally, we have described how to backup your iPad data on iCloud.
We hope that now you can update your iPad easily without any of the issues mentioned above in the guide. Thanks for reading the article. Have a nice day!