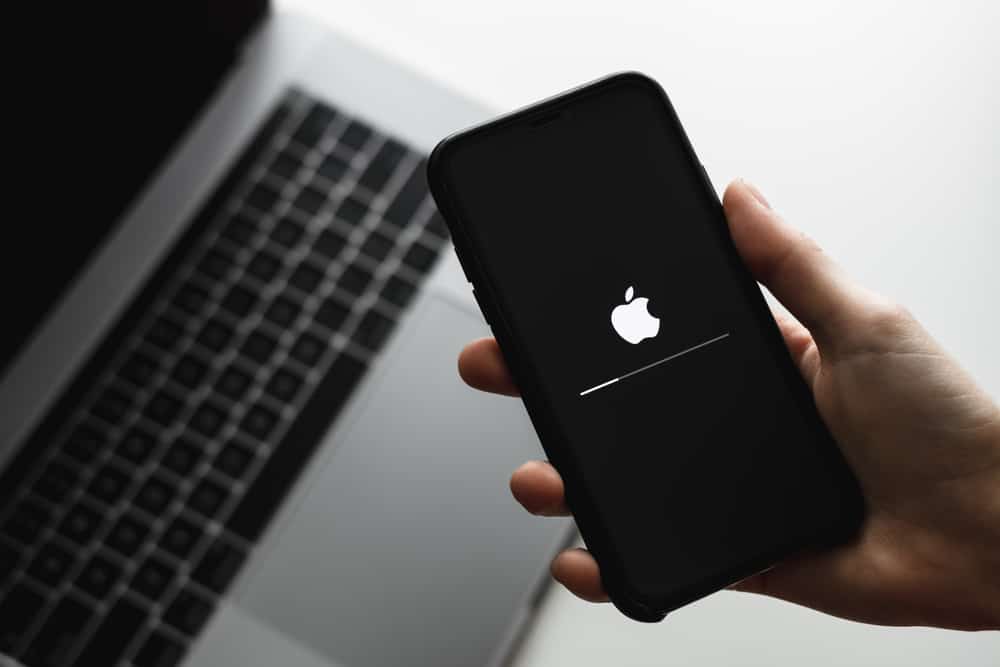 Apple has launched a new update. It has all the latest features you hoped for. So you set up your iPhone for a much-needed update. But in the end moment, it gets stuck. You try all kinds of tricks to no avail. So let us see some reasons and solutions why your iPhone won't update.
One of the common reasons your update won't work is that your Wi-Fi is not connected. Or else the connection is weak. Sometimes, if the download takes too long due to file size or speed of net connection too, the download may stall or fail. If your iPhone memory does not have enough space, your update won't download.
Whatever the reason, there are ways to tackle this. So let us look at the different methods you can fix the update issue for you to access new features.
Different Methods to Fix the Update Issue
Method #1: Check Internet Connection
Some large updates need a Wi-Fi connection. So a strong connection helps while downloading important software updates on your iPhone. Any weak signals or complete shutdown can cause your update to fail midway. You will have to restart the entire download process once the connection is established.
Before you download the iOS update, check if the Wi-Fi is connected. Go to "Settings" and click on "Wi-Fi". Ensure that there is a checkmark next to your Wi-Fi network name. Also, see if the Wi-Fi is toggled on.
Method #2: Rebooting Your Phone
Many times due to temporary glitches, the software update can get stalled. So, rebooting your phone can solve this issue to a great extent.
Press the iPhone's power button until you get the "Slide to Power Off" slider option.
If there is no Home button on your iPhone, press and hold the volume button and side button.
Now, turn off your iPhone by swiping the red and white power icon.
Your phone will take thirty to sixty seconds to completely shut down.
Next, press down and hold the side button or the power button until the Apple logo appears again.
Your iPhone switches on again after some time.
Method #3: Check Memory Space
Most iOS updates need 750 to 800 megabytes of free memory before installation. Check how much memory you have before installing the software updates. This is how you do it on an iPhone.
Go to the "Settings" option and click on "General".
Now scroll down and click on "iPhone Storage".
Here, you can see the available storage at the top of the screen. If you have more than 1 GB, that will suffice for iOS updates to run smoothly.
Also, check to see if the update has already been downloaded here.
Scroll down below "Storage Recommendations" to look for an iOS update.
Click on the update file and then choose "Delete Update".
Once the update is deleted, you can try downloading the update again.
Method #4: Update iPhone through iTunes
Here is how you can update your iOS using iTunes on your computer.
Plugin your phone into your computer using your Lightning cable.
Now open iTunes on your computer.
Next, click on the "iPhone" button at the top of the iTunes window.
On the right-hand side of the screen, tap the "Update" button.
Now, confirm that you want to download the update. Do this by selecting the "Download and Update" option.
Suppose your Mac is using Catalina 10.15 or newer. Instead of iTunes, you will have Finder to update the software. Here are the steps to follow:
Use the lightning cable to connect your iPhone to your Mac first.
Now launch the "Finder" app.
Next, under "Locations", click on your iPhone.
Click on "Check for Update".
Even if there is no Wi-Fi connection, you can still download the update if you have a wired internet connection to your Mac or PC device.
Method #5: Update your iPhone Using the Settings App
If the other methods do not work, you can try updating your iOS software through the Settings App.
Go to the "Settings" App and click on the "General" option.
Now click on "Software Update".
Here you can now plug in your iPhone and continue to click on the "Download and Install" button.
If these methods do not work, restore your changes made in the Settings and iTunes/Finder app. Make sure to take a backup before restoring the changes.
Conclusion
People face issues while downloading iOS updates quite frequently. This may be due to something as trivial as a weak Wi-Fi connection to lack of storage space. Sometimes, you may need to restart your phone too. In case it still does not work, there may be a hardware issue. So you need to contact Apple customer support or go to their local store.
Frequently Asked Questions
How can I force my iPhone to update to the latest version?
First, go to the Settings app and then click on the General option. Finally, click on the Software update. Here click on Automatic Updates and turn on the Download iOS updates. Now you can switch on the Install iOS Updates option. Your device now automatically updates to the latest version of iOS.
I am getting an error while installing iOS. How can I fix it?
First, check if your device supports the iOS version you are trying to download. Switch off the Settings app for a while and reset the network. Now, disable your Wi-Fi and turn on the mobile data option. Next, try to force restart the device and finally update your device to the latest version using iTunes software on your computer.
Why is my new iPhone update taking so long?
There are many reasons why this could be happening. They include unstable internet or Wi-Fi connection. Another could be a weak USB cable connection or if the connectivity is interrupted. Also, you may be downloading other files while downloading the software update.