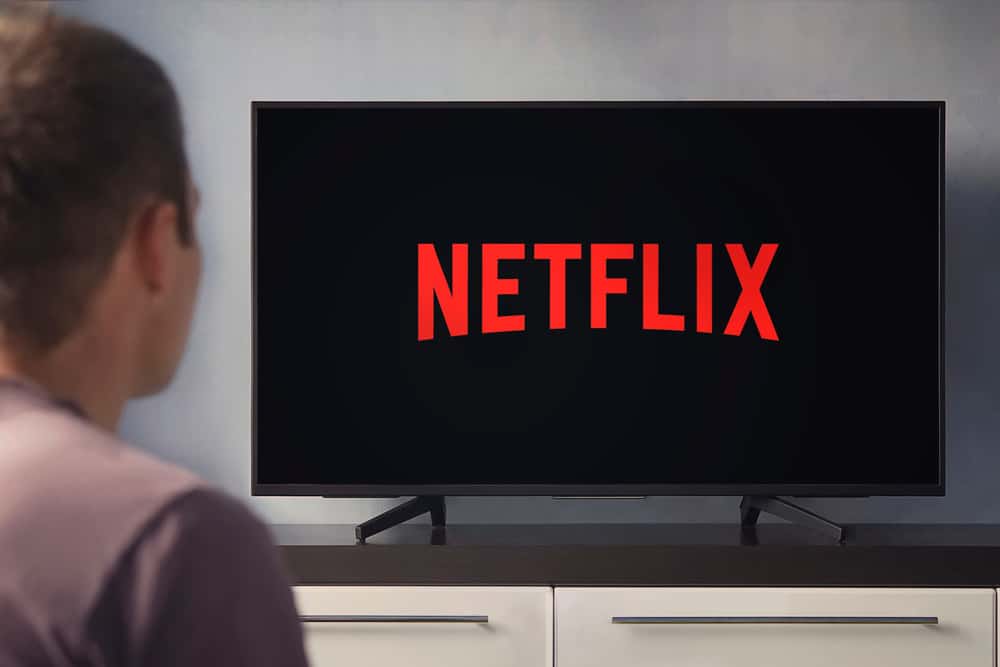 Netflix has become one of the world's best streaming platforms since its inception, and Smart TVs have become man's new favorite. They've made homes more lively and better. They hold the best streaming platforms and have brought us closer to the finest entertainment.
Great shows have become a staple in many homes, and Netflix is at the center of it. It's making all the difference, and when it doesn't work on your LG Smart TV, you'll need solutions.
A common reason why your Netflix won't work on LG smart TV is because of a weak network connection or outdated versions of your Netflix and TV.
The remainder of this article gives top reasons why Netflix has refused to work on your LG smart TV. Be sure to check them out to gain the knowledge to troubleshoot the problem.
Why Won't Netflix Work on My LG Smart TV and How To Fix It?
Here are the reasons your Netflix isn't working on your LG Smart TV.
Reason #1: Faulty Network Connection
Your LG Smart TV needs to be connected for you to enjoy the ultimate Netflix experience. The earliest steps to fixing issues with the streaming platform are ensuring your TV is connected to the internet. Without this, your Netflix may not come up.
Before trying to stream your favorite shows on your TV, test your Netflix on your mobile device or Personal computer. An effective Netflix on your mobile device or computer means it will work on your TV also. Go back to your TV connection and try to fix the problem. If you use a modem, router, or mobile connection, reset them or reboot them to ensure functioning. Also, check if your internet package isn't expired. 
While you set your Wifi connection, check to see if Netflix is back on your TV. A Netflix problem can be solved by visiting their official site, giving you a clearer idea of the situation. If Netflix gives you a yes, you may get back to your TV to check the following actions to take. 
Reason #2: Old Versions of Your Netflix and TV
Sometimes your Netflix app updates by itself, and the TV does not. You need to check if the firmware is updated as they may be running on different versions. If they are not both automatically updated as usually expected, this is how you can update them:
Press the "Settings" button on your LG TV remote. You'll see the various logos showing settings on the left side of your TV screen. 
Look out for that gear image that displays the "All Settings" and click on it using your remote.
Find the "General Menu" option and click on it.
Click on "About This TV" on the menu.
The "About This TV" section will show how updated your software is. If it's not in the latest version, look out for the Download and Install option on your TV and install the updated version. Also, allow automatic update of new versions on the "About This TV" tab.
When it's downloaded and installed, you may need to turn your LG Smart TV off and on again. You can have the best Netflix experience on your LG Smart TV afterward.
Reason #3: Corrupt Smart TV File 
Your LG TV's cache and files may get corrupted. When this happens, Netflix may not work. What you need to do when this happens is to clear the cache, uninstall the Netflix app and reinstall it again. When you want to uninstall your Netflix, these are what you should do; 
Uninstalling Netflix
Press the "Start" button. This may sometimes come as the "Home" button. 
On the launch bar, you'll see a group of installations on your TV, find Netflix and wait till an arrow appears.
Click on the appearing arrow and select "X."
Remove the app by selecting OK, and your app is uninstalled. 
Reinstalling Netflix
Click on the "Start" or "Home" button.
Look out for the LG Content Store on your screen.
Using the arrows on your remote, click on the "App" tab in this case. 
When the app pops up, find Netflix and reinstall it on your TV. 
Reason #4: Location Error 
There may have been an error with your location settings on Netflix. The platform offers different content for different locations because of agreements, sometimes with the country's government. 
Ensure where you're located is where your Netflix also says you are. For example, when you are in Canada and fix your Netflix to be in the United States, the platform may lock you out. Find how you can fix the Netflix location error on your TV:
Open the launch bar on the "Home/Start" button.
Find "Settings" at the top right corner.
On "Settings," find "All Settings" on the bottom and select it.
Find the "General" tab on the left side of your TV screen.
Look out for "Location" and select it.
Input your current location. 
Reason #5: Netflix May Be Down
Before faulting your Smart TVs, you may need to check if Netflix is down. Yes, the Netflix network has its downtime, too, but you hardly see that happening. To check if Netflix is down, you may use DownDetector. 
The solution is to wait for a while until they solve the network problems.
Reason #6: Netflix Is Logging Out
When your Netflix is logging out and making your access to entertainment a bit unpalatable, it may be the platform trying to protect your account.
If you have a screen limit or the app is signed in with multiple devices in different locations, you may need to log out yourself and sign in again. 
To log out of your Netflix account on your TV, try these methods:
If you have the Premium option on your home screen, choose "Settings."
If the "Netcast" option pops up, choose the "Netcast" and select "Setup."
Choose Service maintenance on the "Setup," and follow up with "Netflix Deactivate." 
Press the "OK" button.
Sometimes, these options don't come. Don't panic. Launch the Netflix app and select Get Help. Alternatively, you can click on the "Settings" option. After that, choose "Sign Out" and click on "Yes."
If the option is the "Setup" option, Select Setup and click on "Network." Further, choose "Deactivate Netflix," then press "Yes" for confirmation. 
These solutions can also be gotten when you reach out to the Netflix support center, and you can have the best experience thereon.