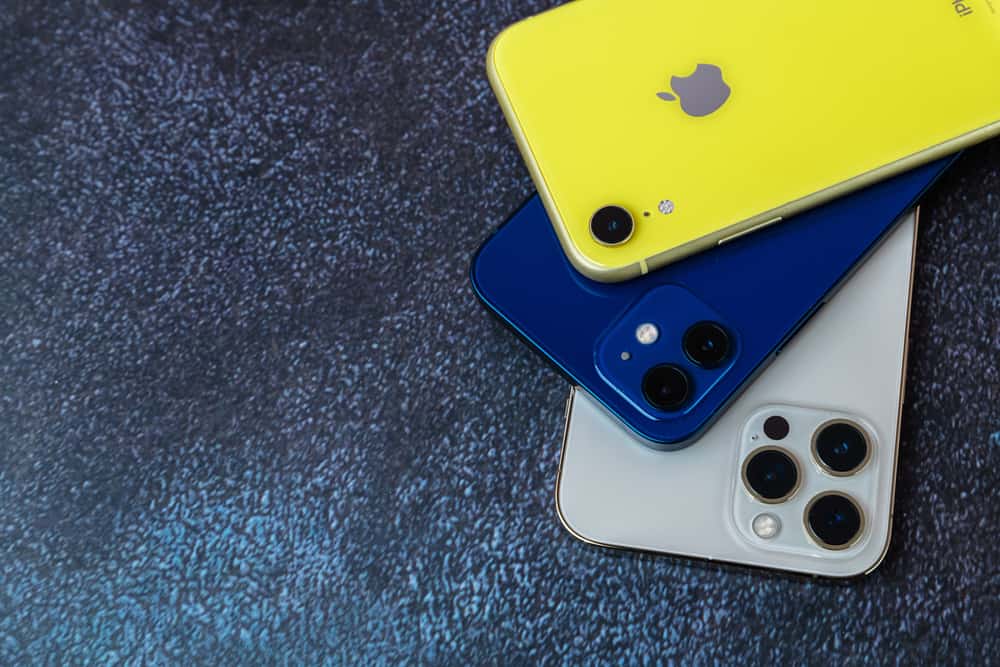 When you get your hands on a shiny new iPhone, especially if it's one of the newer model iPhones, you will have an impressive OLED display that cries out for you to start streaming some 4k videos. However, what do you do if you try to watch videos and suddenly realize that you can't?
There are many reasons this particularly irritating quirk might rear its ugly head on your iPhone – including an out-of-date firmware, problem apps running in the background, slow internet, wrong format, and a possible need to reset your iPhone. 
An iPhone is a powerful computer, and, like all computers, the occasional glitch can pop up and completely ruin your day if you don't know how to address the issue right away. 
In 99% of cases, a simple reset will fix almost any problem, and it's usually the go-to response if you have an issue playing videos. However, we'll dig a little further than just the handy-dandy iPhone reset and see if we can't get your iPhone chugging along once again.
Fixing iPhone Video Streaming/Playing Issues
Fortunately, there is more than just one way to shoe a horse, and there are several options that we can go through to get your video-playing capabilities back up and running on your iPhone. 
Soft Reset
The first and most obvious choice is a soft reset on your iPhone. We're listing this one first because it is the most common fix. It's also highly effective, especially with perplexing issues such as a failure to play videos.
All you need to do to reset your iPhone is hold down the Power and the Volume Down buttons until the "Power Off" slider pops up. All you need to do now is slide the power button off, and your iPhone will shut down. 
Give it a minute or two to finish shutting down before you press the power button again. You'll know you're successful when the Apple logo pops up on the screen. 
Reinstall or Update the App
Maybe the video playback option is only exclusive to the app you are currently trying to stream with. There are a couple of things that you can do to ascertain whether or not this is the case.
Open your iPhone's main screen and go to the App Store.
Select your Avatar icon at the top.
Scroll down to find your app.
The apps will have "Open" or "Update" next to them.
Make sure yours is updated.
You can also try to reinstall the app after deleting it. Touch and hold the app's icon until the "Edit Home Screen" option pops up. Select "Edit Home Screen", and all of the apps will start to wiggle with little X's at their corners. 
Select the "X" and confirm deleting the app. Now, go back into the App Store and redownload the app. Sign back in, and try to stream a video. 
Faulty Apps
This one is a bit of hit-or-miss as the third-party app that could be messing up your video playback could be any third-party app. It's a game of elimination to try and figure out which app is causing the problem so that you can get rid of it. 
On the other hand, it may be a case of simply needing to update your third-party app. So, check your third-party apps to ensure they are all updated, then restart your iPhone. If you're still having problems playing your videos, start deleting them and trying to play your videos one by one.
Slow Internet
It will shock you how often not being able to play a video on your iPhone directly results from a slow internet connection. This is especially true if you are using your carrier's wireless service.
Often, carriers will choke your internet connection during the busier times of the day. Unless you are on a particular plan that stipulates that the provider will not choke your internet connection during peak periods, you're carrier probably does.
If you're on Wi-Fi, you can quickly check if it's culpable for slowing things down or if it's your iPhone. Pick up another device on the same Wi-Fi connection and see how it works. 
Force Quit the Streaming or Video App
You can force quit any app on iPhone X or later models by swiping up from the bottom and to the right, and this will bring up every app you have open in a horizontally scrolling manner.
Swipe up any window that you want to force close. If you are in the app at the time, it will be the first one available for you to force quit. 
iPhone Storage
If your iPhone's storage is nearly maxed out, you would have gotten a few warnings at specific points. This is more likely to happen if you max out your iCloud storage, which primarily affects your camera and photo app interactions. 
It would help if you always took the time to thoroughly check your storage. Once you reach a certain point, your iPhone won't play large videos, and it will often not matter whether you are streaming it or attempting to download it. 
Go to your iPhone's Home Screen.
Go to Settings.
Go to "General".
Select "iPhone Storage".
You can review and eliminate large attachments, and you can systematically go through each app on your iPhone to offload the data on your apps. This will remove most of the downloaded materials on each app without removing your data.
All Things Considered
As you can see, there are many reasons that you can run into problems with video playback on your iPhone. Fortunately, most of the solutions are relatively simple and should have you up and running a 4k video in no time.