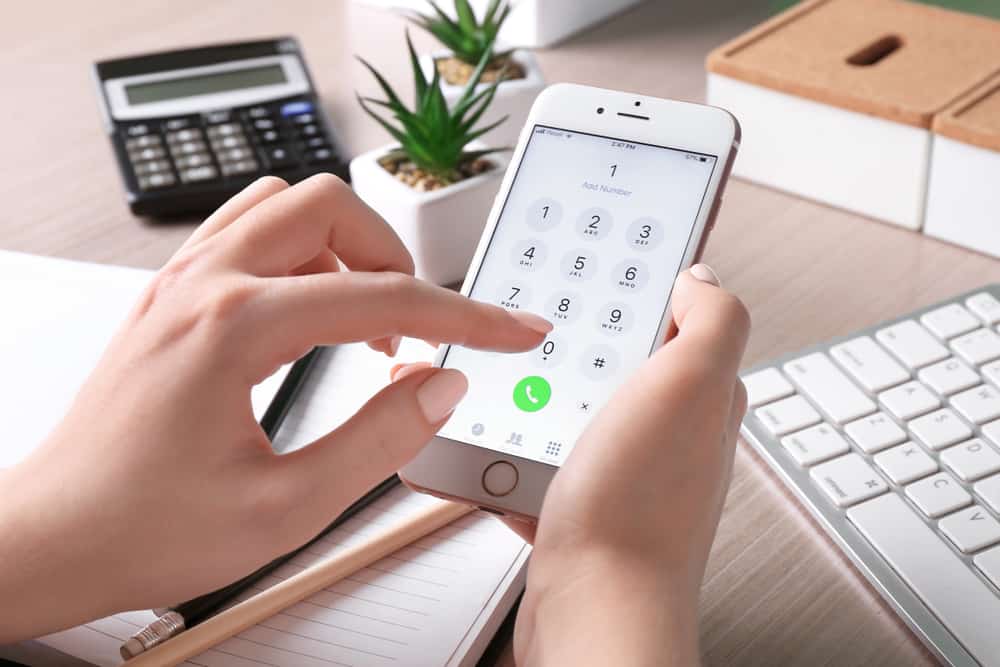 We know how exhausting it is to save multiple contacts on your iPhone, so we are thankful for the existence of vCards. With vCards, you can share and receive multiple contact details electronically with your colleagues. More importantly, you can back up all the contacts on your phone using vCard. So it is important to know how to create a vCard from iPhone contacts.
To create a vCard on iPhone, open your browser and go to iCloud.com. Enter your Apple ID and password to log in. Tap "Contacts" to reveal all saved contacts. Select the contacts you want to export as vCard, tap the gear-shaped icon and select "Export vCard". Alternatively,  you can create vCards using the Contacts app on your iPhone.
In this article, we will explain vCards and the importance of making vCards. We will also explain how to export vCards to your colleagues via email or multimedia messaging or save them on your iPhone via iCloud.
Finally, we will tell you how to import vCards on your iPhone and save the contact details stored within the vCards in a few simple steps. 
What Are vCards and Why Do You Need Them?
A virtual card (vCard) is an electronic business or personal data card that contains the contact details of a person or a group of persons, which can be shared with friends, co-workers, or other acquaintances. A vCard may contain the name, phone number, email address, website address, and personal or company address information.
vCards help to simplify the process of sharing contact details with a colleague. It might not be too much work to save one contact on your phone, but sharing vCards helps you save dozens of contacts at a go. Apart from simplifying multiple contact sharing, it also allows you to back up all your contacts by exporting them as vCards. 
How To Export vCards on an iPhone
There are two common methods of exporting vCards with your iPhone. The first requires an iCloud account, while the second can be done from the Contacts app on your iPhone.
Method #1: Export vCards With iCloud
To use this method, you must back up your iPhone contacts to your iCloud account. After doing that, follow the steps below.
Launch your web browser on your iPhone.
Visit https://www.icloud.com/ on your browser.
Log in with your Apple ID and password. 
Tap "Contacts" to reveal all the contacts saved on your iPhone.
Select the contacts you want to export as vCard. You can choose "Select All".
Click the gear-shaped icon in the sidebar.
Tap "Export vCard". This downloads the vCard on your iPhone. You can keep the file on your device or send it to other places for future use.
Method #2: Share the Contacts via Mail, AirDrop, or Message
This method provides an alternative if you do not have an iCloud account or would rather not use it. While it is an effective method of sharing vCards, it can only share a limited number of contacts. Follow the steps below to export vCards via email, AirDrop, or message.
Open the Contacts app on your iPhone.
Locate the contact you want to share. 
Select the contact you want to share. This displays all the information of the contact. 
Scroll down and tap "Share contact". It opens the "Share" menu, which contains several options like Mail, Airdrop, Message, Whatsapp, etc.
Choose one of the options. If you want to send the vCard via mail, select an email app, which will attach the vCard to the body of the mail. You may also choose the Messages icon on the AirDrop icon.
Enter the details of the recipient. If sending the vCard via the Messages app, enter the recipient's phone number or select their name from your list of saved contacts. If you're sending via email, enter the recipient's email address in the appropriate place. Do the same for AirDrop and ensure that the receiver's device is nearby. 
Tap "Send" to send the vCard as an email or message. 
How To Import vCards on an iPhone
Just as you can share your contact details with business partners or friends by exporting vCards, you can also receive contact details by importing vCards. Saving the contact details of friends and new acquaintances can be a demanding piece of work, especially if you have to save multiple contacts. 
Instead, you can request to receive the contact details of each group member via a vCard sent to your mail and save it in just a few steps. To import vCards on your iPhone, follow the steps below.
Open your Mail app and check your inbox to view the message with the vCard attachment.
Download the vCard file on your iPhone and open the vCard.
Tap "Create New Contact" to add the contact details to your device.
Conclusion
We've explained the two methods of creating and sharing vCards. Your choice would depend on whether you want to share single or multiple contacts in one vCard.