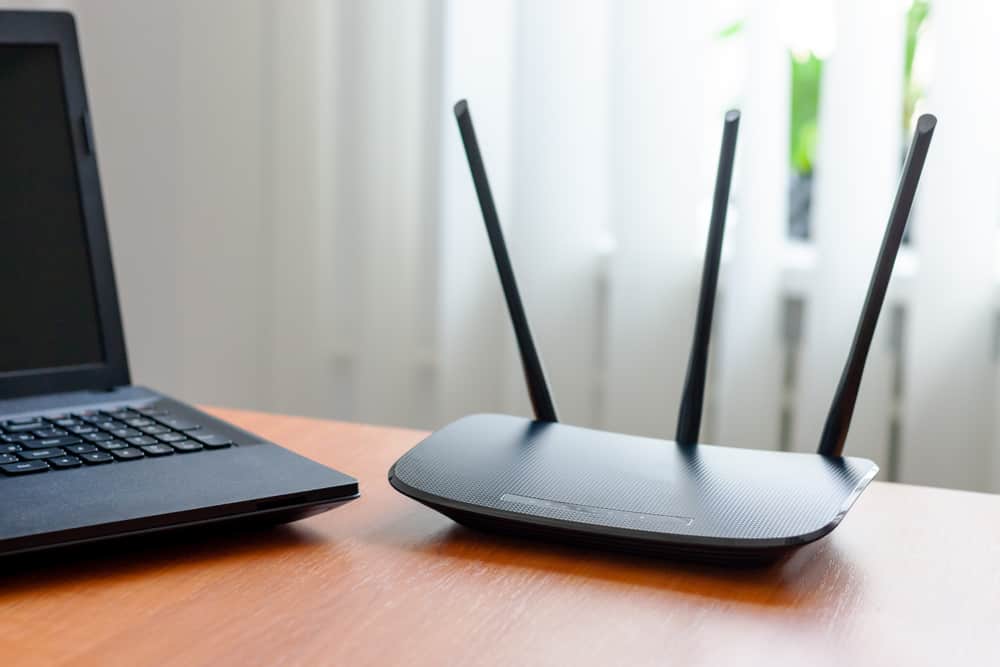 Now and again, it's good to take a look at the log files of your router or modem. Data from these logs allow you to keep an eye on what's happening on your network and help you spot connectivity issues before they turn into problems or downtime.
Finding and reading your router's log isn't as easy as flipping a light switch, but modern routers have a management interface that can help you check router logs and monitor your network. 
Knowing how to access and read router logs can help you figure out what's going on. They can tell you a lot about your network, and it is all inside router logs, from bandwidth usage and speed to DNS queries and requests from suspicious IPs.
Checking your router's history is a relatively simple process, but it changes slightly depending on your router; here's how you can do it.
Step #1: Access Your Router Settings
Every time you access your router's administration, you must know your router's IP address. You can find this on the back of your router, or if you type ipconfig in the Command Prompt, you'll find it next to "Default Gateway".
If you want to access the router settings, you need to open a web browser on a device connected to the network. Type in the address, then press the Enter key.
In most cases, the IP address is 192.168.1.1.
Step #2: Log Into Your Router Settings
After that, you'll need to enter a username and password located at the back of your router. The username and password will be "admin" most of the time.
Logging in will take you to your router's dashboard, where you can adjust all the different settings.
Step #3: Accessing the Router Logs
This process remains the same, with a few minor variations, whether you have a router from TP-Link, Linksys, Netgear, or another company. The router logs are typically found in "System Tools, "System Settings", or "Advanced Tools" settings.
When you locate the system logs, you can access them and become more familiar with what's going on within your network. You'll find a detailed list of IP addresses with the corresponding device and some helpful information on the logins and activities of your router.
Step #4: Saving the Router Logs
By viewing these logs, you can see what network traffic is flowing into and out of your network, and you can also download, analyze and save them for future reference. Router logs are an excellent tool for troubleshooting your wireless network.
A few days or weeks of preserving your log files can help you learn valuable information about your network, like activity patterns.
What Information Do Router Logs Store?
Router logs are a gold mine of information. You can use this information for many purposes, such as diagnosing problems, finding security gaps, and developing traffic analysis. You can find the log to see all the websites you visit and those you try to visit.
The router saves a log of users' internet history that shows where and when users have accessed the internet. This is also where you will find any router vulnerabilities that might exist.
Conclusion
Nowadays, almost every device you connect to the internet requires a router to be used. They're designed to collect the information about any incoming and outgoing packets that go through it in log files.
The large amounts of information gathered directly from your routers' log files can provide insight into your network's activity levels.
Frequently Asked Questions
Can I see what someone is doing on my Wi-Fi?
Yes and no. While you cannot wholly monitor what someone is doing on your Wi-Fi network, some routers show the device's history and only the IP addresses of the websites visited, giving you some idea.
Who can see my search history?
The websites you visit, the networks you use, and the search engines monitor what you do and access your search history.
How do I stop the Wi-Fi owner from viewing my history?
The best way to prevent Wi-Fi owners from viewing your internet history is by using a VPN. Other options are to change your DNS settings, and to use privacy-friendly browsers and search engines like Tor, etc.
Who can see my incognito history?
When you browse in Incognito mode, no activity log is stored on your device. However, the sites you visit and your activity will still be visible to your ISP, Wi-Fi admin, etc.