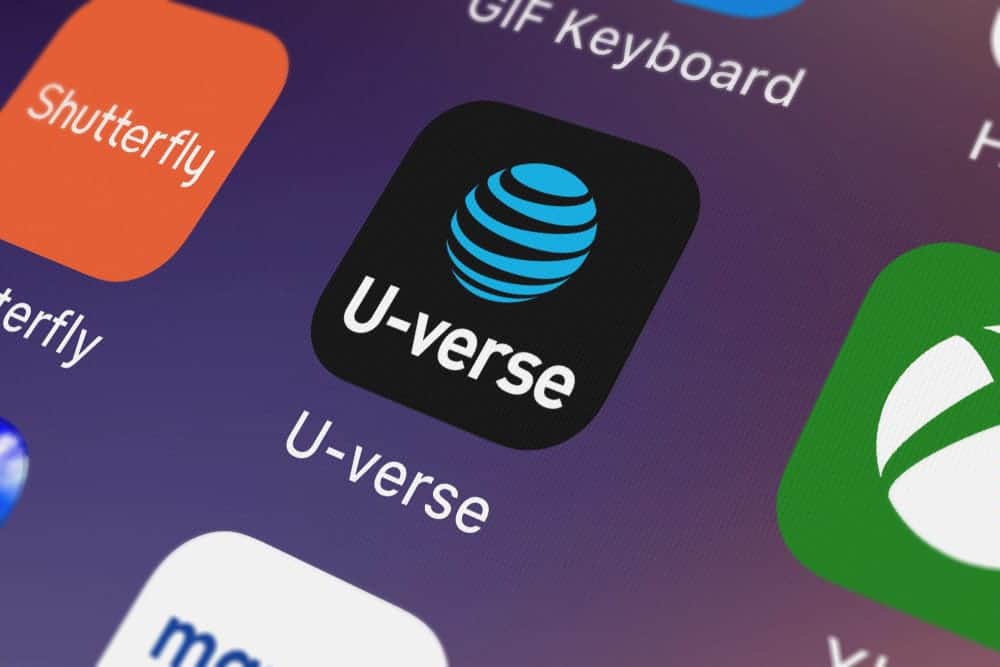 One of the best platforms to watch television shows and movies and live streams such as CNN and Fox News is AT& T U-Verse. This platform in 2016 got renamed DIRECTV as part of the company's rebranding efforts. However, it retained all its remarkable features, such as the ability to stream either through your computer or smartphone.
U-Verse includes a broad range of needs such as broadband internet, IP telephone, and IPTV under a single package and subscription plan. You also enjoy access to a wide range of TV channels, all for free, except for paid, on-demand content such as movie rentals.
It's easy to see why you'd want to watch U-Verse on your computer. Without further ado, here's a guide on the steps you should follow to get you started.
Can You Watch U-Verse On Your Computer?
You can undoubtedly watch U-Verse on your computer and access its amazing features even while on the go. However, you first need to confirm that your computer satisfies the system requirements needed for this service to work.
For a computer running on Windows, here are the system requirements that must be met:
Have Windows 10.
Use Microsoft Edge version 79 or higher or Google Chrome version 59 or greater.
But for a Mac PC, the system requirements are:
Have OS X 10.14.x or greater.
Use the newest version of Safari.
Use Chrome version 70 or greater.
Luckily, most PCs and laptops today meet most of these requirements. If your laptop or computer doesn't, you'll need first to upgrade it before you can start enjoying U-Verse.
How Do You Watch U-Verse On Your Computer?
You can easily enjoy all the amazing features of an AT&T U-Verse subscription from your computer the same way you'd do when using your television. But before you do this, first confirm that your account details are correct and that your subscription is active. After confirming this, you can now watch U-Verse from your computer.
Because the U-Verse app doesn't come pre-installed on your computer, you first need to download it. You also want to ensure that your Windows 10 PC, Safari or Chrome, or OS X Mojave Mac is up-to-date. Consequently, you should follow these steps:
Open the browser tab.
Visit DIRECTV entertainment.
Using your AT&T ID and password, log into your account.
Select Watch Online.
Choose what you wish to watch using the search function or looking through the titles.
After finding the content, you wish to watch, press Play.
But before you can start streaming the selected content, a prompt will pop up instructing you to install the DIRECTV Player. You must install this software before you can start watching any videos on this streaming platform because it's meant to prevent illegal copying of content they've got to offer. Once you're done with installing the DIRECTV Player, refresh your web browser page and start streaming.
If the Upgrade or Active Now popup appears, you can't access the selected channel because you don't have an active subscription. Therefore, you'll first have to upgrade your plan before being granted access to watch any content.
The four different packages available to choose from are:
Entertainment: It costs $74.99 and includes channels such as HGTV, Nickelodeon, TNT, and ESPN. You also get STARZ, HBO Max, EPIX, and SHOWTIME during the first three months.
Choice: This will cost you $79.99 and comes with a 2022 season of NFL Sunday ticket.
Ultimate: It goes for $99.99, and you also get the NFL Sunday ticket.
Premier: You'll need to pay $149.99, and it has more than 140 live channels, including SHOWTIME, Cinemax, STARZ, and HBO Max. You'll as well get an NFL Sunday ticket.
Summary
So long as your computer meets the system requirements, you can easily watch DIRECTV on your computer. As a result, you'll enjoy access to the numerous live feeds and different channels on this network. In addition, you can enjoy The VO services meaning you'll never be bored so long as you have your computer with you with the broad range of content available to watch.
If you were uncertain whether it's possible to watch U-Verse on your computer, this exhaustive guide has removed any doubts you had. Therefore, you can start watching even the major networks such as TNT, FOX, ABC, ESPN, and CBS from your computer.
Frequently Asked Questions
Why Can't I Watch DIRECTV on my computer?
If you're experiencing a problem watching content on DIRECTV using your computer, you need to confirm you're connected, have stable internet speeds, and use a supported browser. If you're using wired connections, check the Ethernet cable to confirm it's properly connected to the modem's Ethernet port and your computer.  
Can I Watch ATT U-Verse Remotely?
Yes, you can. All you need to do is download the U-Verse app. Subsequently, schedule programs to record on the U-Verse TV DVR, and you'll be able to remotely manage them using the U-verse app installed on your tablet or smartphone.