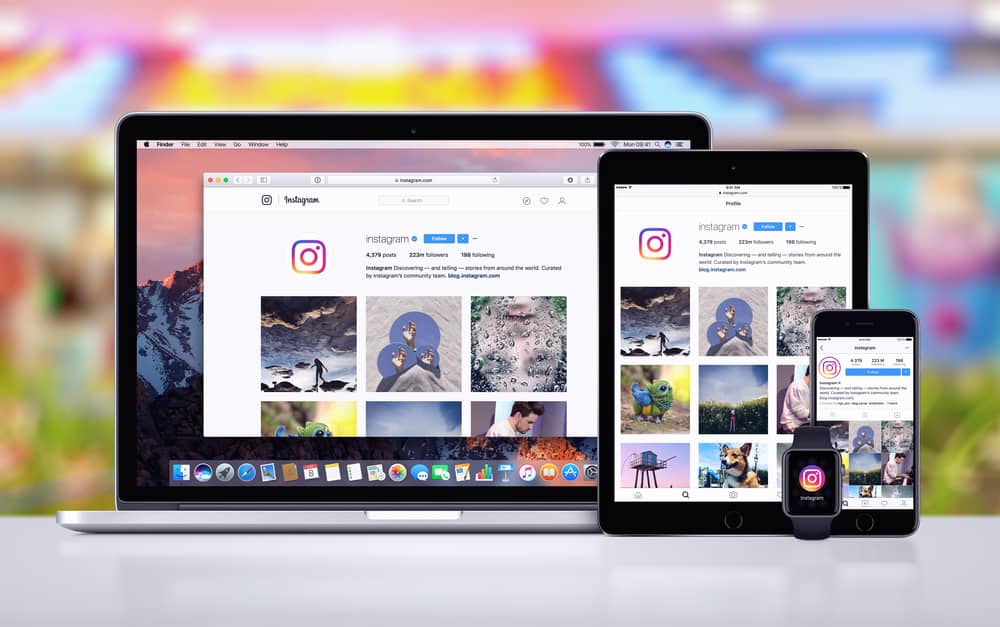 If you're a frequent Instagram user, chances are that at one point or another, you've sent a message to someone that you now want to delete. And if you think the app is the only way to do it, you might be in for a surprise!
You can now delete messages from your Instagram chat using your computer. Log into Instagram.com on your computer, click the chat button, and then you can delete messages or even entire conversations from there. 
Whether it was a message that contained a typo or simply something you said in passing, deleting the message can be done easily with just a few taps.
This article will get you up to speed on the different ways you can delete Instagram messages using your computer – just follow these simple steps and keep the peace in your inbox!
Method #1: Delete Your Instagram Messages on a Computer
Have you ever wished you could delete your Instagram messages on a computer? Well, now you can! With this, you can quickly and easily delete individual messages from Instagram on your computer.
If you delete a message, it will be deleted from both your inbox and the recipient's, but you can only delete messages that you've sent, not the ones you've received.
Here's what you need to do.
Open a web browser – such as Chrome, Edge, or any other that you prefer.
In the address bar, type www.instagram.com and then press the Enter key.
Log in to your account with your email address and password.
Click on the chat icon in the top-right corner of the browser window.
Open the conversation you wish to delete your messages from.
Place your mouse cursor directly over the message and click on the three dots.
Tap on "Unsend" and then click on it to confirm.
And that's it! In addition to being deleted from your account, the message will also be deleted from the recipient's inbox.
This method allows you to delete only the messages you send yourself; messages received from others cannot be deleted this way.
The only way to delete messages you have received is to delete the whole conversation, which will delete both sent and received messages.
Method #2: Delete Entire Conversations From Instagram on a Computer
If you're looking to clean up your Instagram messages using a computer, you can do so by deleting entire conversations.
Here's a step-by-step guide on how to delete an entire conversation from Instagram on your computer.
Head to Instagram.com and log in to your account.
Click the chat icon in the top right corner of the screen to open up your direct messages.
Tap on the conversation that you wish to delete.
Click on the ⓘ icon in the top-right corner of the chat window.
Tap "Delete Chat" and then confirm to delete the entire conversation.
And that's it! Once you've deleted the conversation, it will no longer be visible in your inbox (although it will still exist on the other person's end).
But, if you ever need to get rid of a pesky conversation or just want to clean up your message history, this is the way to do it.
What Happens When You Delete Messages on Instagram?
When you delete a message or conversation on Instagram, it's gone forever. You can't recover a conversation or message once it's deleted.
If you unsend a message, the person you were messaging will no longer be able to see the message and will not be notified that you deleted it.
They won't know you've unsent a message unless they read it or saw the notification before it was deleted.
So if you're thinking about deleting some of your messages (or even all of them), just be aware that you won't be able to get them back!
Wrapping Up
In conclusion, deleting Instagram messages on your computer is easy and only takes a few minutes once you know how to clear out your inbox in no time.
Frequently Asked Questions
When I delete a message on Instagram, can the other person still see it?
Unsending a message on Instagram will also delete it from the other person's inbox, but unless they read it before you deleted it, there's nothing you can do.
How do I delete an entire Instagram conversation on both sides?
Instagram conversations can't be deleted from both sides. If you delete it from your inbox, it will still appear in the other person's inbox.
Why can't I delete a message on Instagram?
You can only delete messages you've sent, not those you've received. If you're still having problems doing that, restart the app and try again after a while.