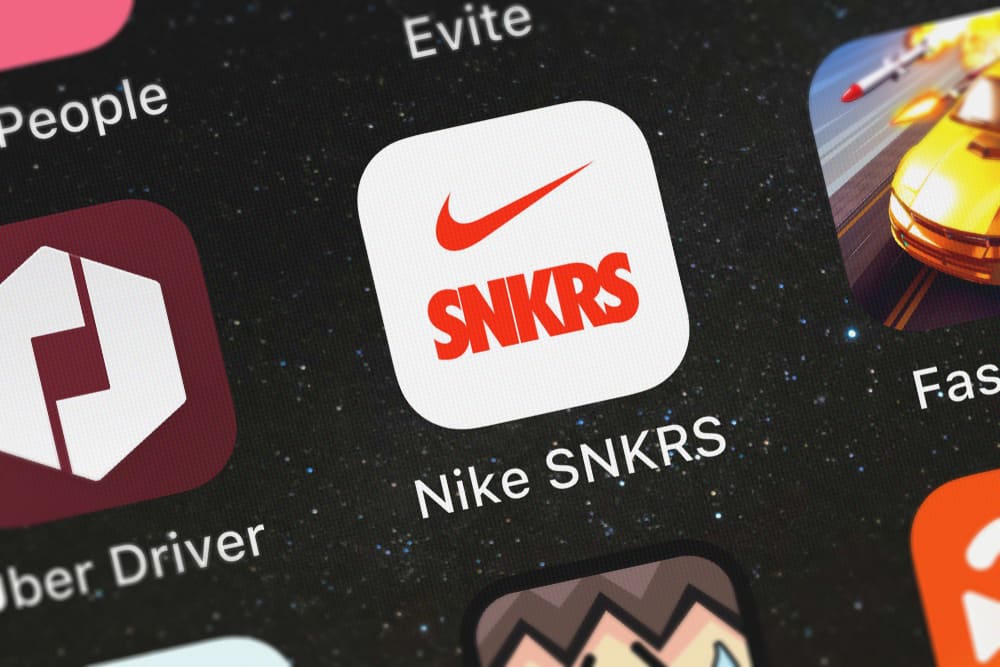 Nobody is ignorant of the brand Nike. Their sneakers are popular all over the globe. Fans eagerly wait for the launch of the newest sneakers. But only a few get lucky and get their hands on them.
Nike uses the SNKRS application to launch the latest sneakers, exclusive deals, and exciting offers on their sneakers. If you want to buy the latest sneakers from Nike, you will need to install the SNKRS app.
Upon ordering, your order gets delivered to you within 3-5 business days. However, it may vary depending on which country you are ordering from.
Here, we take an in-depth look at the SNKRS application, its delivery time, and quick fixes to the issues related to the app.
What Is the SNKRS App?
SNKRS is an official app by an internationally famous brand, Nike. Through this app, Nike launches their exclusive range of sneakers and discloses exclusive articles for its customers. 
You can get remarkable offers while placing an order from here. You can find your favorite sneakers and purchase them exclusively.
What Is the Difference Between the Nike App and the SNKRS App?
The official Nike application is a part of Nike.com, where you get regular Nike shoes and sports gear. Not to mention, they offer lucrative membership deals on various products. You get advice from Nike experts and get exciting rewards for purchasing.
On the other hand, the SNKRS application is solely for stylish Nike sneakers. Here, you will find your favorite sneakers with their backstory, a chance to enter designing competitions, and a dedicated calendar of year-long sneakers releases.
Why Should You Install the SNKRS App?
There are a few reasons why you should install the SNKRS app.
Your Ultimate Destination for Sneakers
If you love Nike and especially Jordan sneakers, this is the app to watch and use. They provide timely updates on new article launches and provide exclusive deals on them. Also, you can take part in various events hosted by Nike.
Know the Backstory
Not all sneakers carry a story, but few of them do. You can learn about behind-the-scenes and the story that transcended your favorite sneakers. Also, athletes from different sports share the stories of their sneakers with an active community.
Get Notified of the Latest Releases
You don't need to visit any other palace for Nike and Jordan sneakers updates. All the news related to the upcoming releases and stocks will be available within the application.
Exclusive Releases and Events
If you are one of those who want a unique pair of sneakers, then this is the place to keep an eye on for the latest deals. Through coveted events, you will get to see and purchase popular and unique sneakers. 
Book and Collect From Nearby Outlets
Quickly book your favorite articles through the SNKRS app and get them from your nearest Nike outlets without hassle. 
What Are Some Common Issues With the SNKRS App?
People often have encountered some minor issues with the SNKRS app, and here are them with their quick fixes.
Login Issue
Double-check your credentials or social login (Google, Facebook, etc.). Check for any error messages. Try after some time, as there may be issues at the server end.
The App Is Not Working Properly
The app's chances of not working correctly are due to the server or connection failure. Either the SNKRS servers are down, or your internet is having issues. Don't panic; wait a few minutes or connect your device to a stable network.
Installation Issues
Check your internet connection, Android/iOS versions, and space in your device. Resolve the issues above, and the app will install without any problem. 
Notifications Are Not Working Correctly
Launch Settings > "Notifications" > "Nike SNKRS"; enable notifications, and you're done.
Black/White Screen at Start
One of the most common problems of the SNRKS app is the blank screen at the start. It happens due to app cache or memory issues with your device. Close it from recent apps and restart it.
Wrapping Up
The SNKRS app is your one-stop destination for every news, offering exclusive items and deals on Nike and Jordan sneakers. Ordering from the app is simple, and the items get delivered fast to your preferred address. Collect it from nearby stores and show off your unique pairs.
Frequently Asked Questions
How long does SNKRS shipping take?
The delivery time varies on orders from different countries. Usually, your sneaker should not take more than 2-5 days to deliver. 
How long does SNKRS order confirmation take?
Whenever you order an item from the SNKRS app, it gets confirmed within 24 hours, and you will get an email from Nike within that timeframe.
Why is SNKRS pending so long?
Typically there are thousands of entries for the same product. Pending states that you are in the queue and hold a spot to get the sneakers. Hang tight to know further about it.