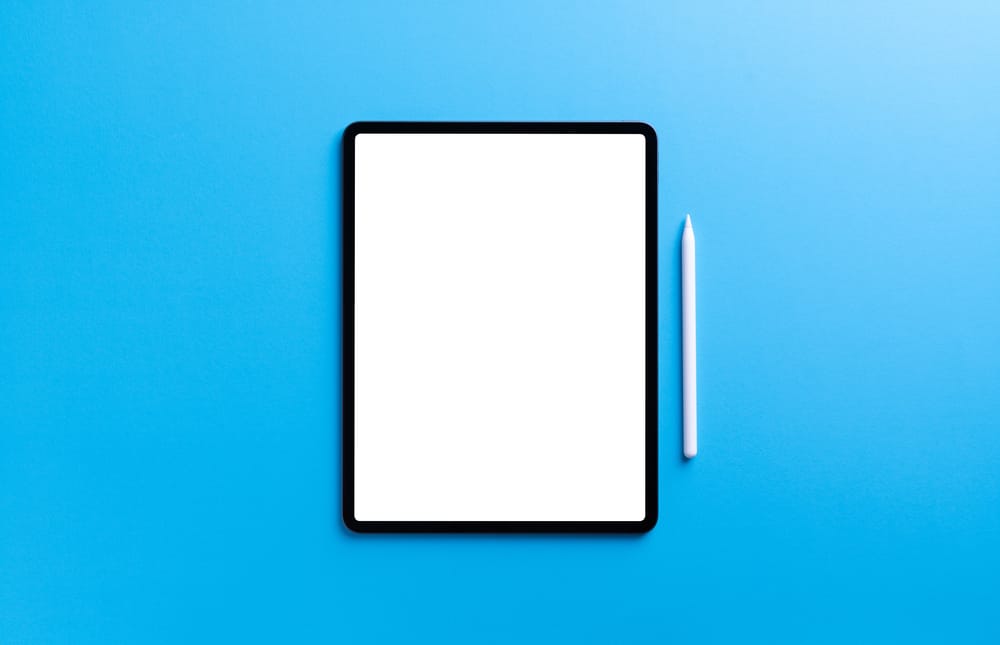 Stylus pens are truly what differentiates an iPad from an iPhone or any other touch-based Apple device. The versatility of using the natural movement of a pencil to draw, write notes or scribble your thoughts away is a cornerstone feature. Once you've got your stylus pen, how do you connect it to your iPad?
To connect your stylus to your iPad, you'll need to turn on Bluetooth on your iPad. Then, turn on your stylus and pair it with your iPad. If you have an Apple Pencil Gen 1, connect it to your iPad via the Lightning port. If you have an Apple Pencil Gen 2, magnetically snap it to the side of your iPad instead.
In this article, we're going to go over exactly how you can connect your stylus pen to your iPad
Can I Use an Electronic Stylus With an iPad?
No, the iPad does not support electronic styluses. This is because a certain number of styluses are designed for the iPad (generally Bluetooth supported) that the iPad can use. Besides that, you can't just use any stylus on the iPad. Even if they operate, you'll end up with a scratched screen as they aren't meant to accommodate the iPad's surface.
Moreover, styluses for iPads are pressure-sensitive. So, just like a real pencil, they can detect changes in pressure and operate accordingly. A stylus, however, lacks the capability necessary for the iPad to understand pressure differences and reflect them on the screen.
Connecting a Stylus to an iPad
Before we get started, you need to find out whether your iPad is compatible with a stylus in the first place. The Apple Pencil 1 and Apple Pencil 2 are compatible with different generations of the iPad. For a quick way to identify that, if your iPad has a USB-C port, it is compatible with the Apple Pencil 2.
If your iPad has a Lightning jack instead, it supports an Apple Pencil 1. However, multiple other styluses are also compatible with an iPad; some of them are the following.
Logitech Crayon.
Adonit Pixel.
ORIbox Stylus.
From what we've tested, the Apple Pencil retains its position as the best stylus money can buy for the iPad. Its sleek integration with the iPad, especially with Generation 2, allows it to have a lead over others.
The Logitech Crayon does come in a close second, though. Its relatively low price and sturdier grip make it a practical choice if you aren't a professional artist and just need a stylus for note-taking.
Styluses that are not pressure-sensitive do not need to connect to your iPad. However, the caveat is that they are extremely basic in functionality and mimic a finger's tap rather than a pencil's grip.
Connecting the Apple Pencil 1 to an iPad
Here's what you need to do to connect your Apple Pencil 1 to your iPad.
Remove the cap from your Pencil 1 to reveal the Lightning connector on your iPad.
After doing so, connect the Pencil to your iPad and tap on the "Pair" button.
To use your Apple Pencil, you'll need to connect it to the iPad so that it remains charged.
Connecting the Apple Pencil 2 to an iPad
To connect your Apple Pencil 2 to your iPad, you need to locate the Magnetic Connector section of your iPad on the left side of the device (near the volume buttons). After doing so, place the Pencil near the connector, and it should clip automatically.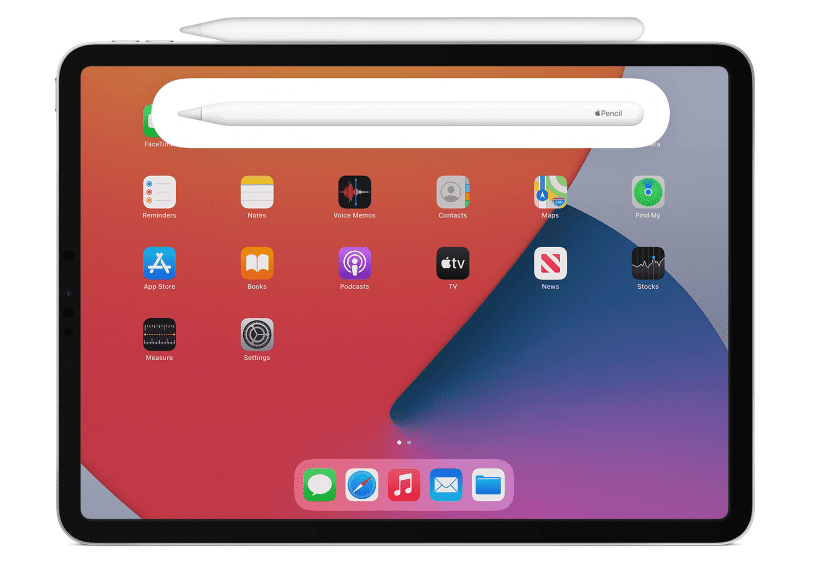 After a few seconds, your Apple Pencil 2 will have been connected to your iPad successfully.
Connecting the Logitech Crayon to an iPad
Connecting the Logitech Crayon requires more steps than Apple's proprietary solutions. But it's still quite easy to do. Here's how.

Open the Settings application on your iPad and head to "Bluetooth".
Turn your Crayon on.
Wait for the green LED to pop up and pair it to your iPad.
The Logitech Crayon is reported to have interference issues with the Apple Pencil Gen 1. Therefore, disconnect your Apple Pencil before you connect the Crayon.
Connecting a Bluetooth Stylus to an iPad
All Bluetooth styluses follow the same generic process to connect to an iPad.
Open the Settings application on your iPad and turn your Bluetooth on.
Turn your stylus on.
Connect your stylus to your iPad by tapping on it. Most styluses have some LED indicator to show that a successful connection has been made.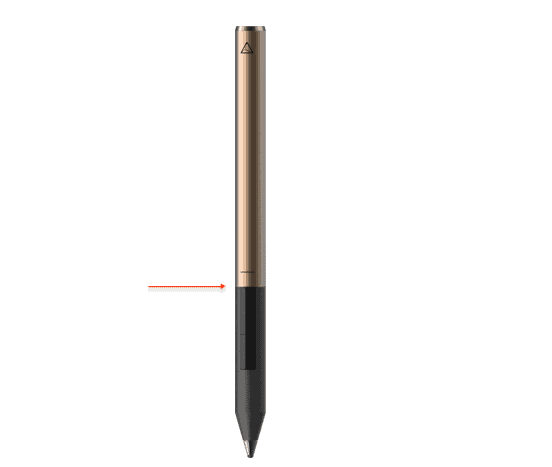 Conclusion
Connecting your stylus pen to your iPad is quite an easy process. However, we're still fans of the seamlessness Apple provides in their ecosystem, as connecting an Apple Pencil is much easier.