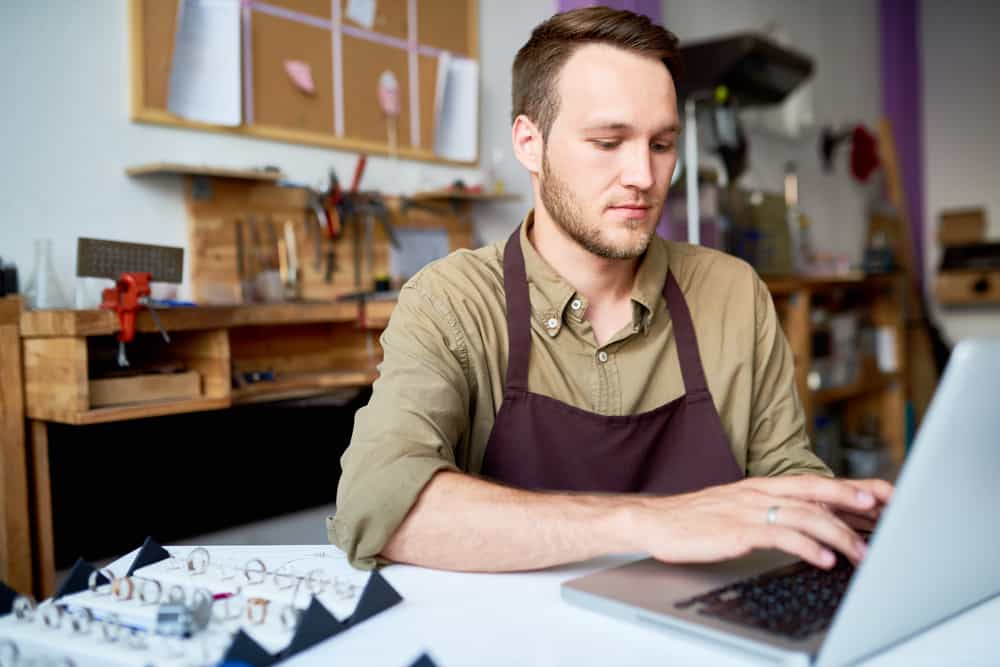 Pawnshops have been around for decades. They are a quick stop for those in desperate need of cash. It is also a great way to skip the detailed and rigorous list of paperwork and get to the point.
With a pawnshop around the corner, you can get your belongings replaced as collateral in exchange for a hefty sum of money. It is no wonder that people still rely on pawnshops for getting small amounts of loans today.
However, there has been a minor change. Previously, pawnshops were full of antique items, clothing, and jewelry items. Today, almost anything that holds substantial value can be brought in, even laptops and other technological devices.
If you have a laptop that you are no longer using and wish to take it to the pawnshop for some cash, then doing your research on how much it would be worth is essential. This is sure to help you get a good deal. And this article has the answer to all the questions you are searching for.
Read ahead if you are curious to learn about how much my laptop is worth at a pawnshop. 
How Does A Pawnshop Work?
First, let's have a look at how pawnshops work. Having a basic understanding of this can help you make the right decision and get a reasonable price for your belonging.
Pawnshops work by focusing on keeping your belongings as collateral. People in need of urgent money or cash often got to pawnshops with items holding value. This can be from antiques, tech gadgets, designer clothing, and even jewelry. 
Once the pawnshop has discerned the item's value, the item is kept by the shop as collateral. A loan in the form of a cash amount worth the item's value is given to the person having provided their belonging as the collateral. The item can then be re-collected by the said person once they have the resources and funds to offer to the pawnshop. The item kept as collateral can then be re-collected once the loan amount and any outstanding interest payment have been paid. 
Similarly, you can even sell your belongings at the pawnshop if you no longer require the item. 
How Much Is My Laptop Worth At A Pawnshop?
Laptops of a newer version or model fetch a greater amount than those of older versions. Laptops such as those from Apple, Sony, Dell, and Toshiba get the highest price, and rightfully so.
Here are some of the pawn values different laptops can reap:
MacBook – Between $60 to $1,200
Samsung – Between $20 to $75
HP – Between $5 to $500
Alienware – Between $10 to $550
Dell – Up to $600
Toshiba – Up to $300
In addition, before taking your laptop to the pawnshop, do your research to find out the laptop specifications. Read up and find out the model number, the screen size, hard drive features, processer, and even the amount of RAM. This can place you at an advantage when it comes to negotiating. 
Here are some of the factors pawnshops look into when evaluating the value of your laptop:
Model and production date,
Processor type,
Amount of RAM,
The physical condition of the laptop (Check for any minor scratches or defects. Clean your laptop thoroughly using a microfiber cloth,)
Functionality,
The period of usage,
Any Warranty card on the laptop or its parts.
Tips To Keep In Mind When Heading to the Pawnshop
Here are a few tips and tricks you can follow when dealing with putting your items up for sale or as collateral at the pawnshop.
Decide whether you would like to sell the item or pawn it before heading to a pawnshop. 
Negotiate the prices to get the highest value for your item.
Make sure the items you are bringing into the pawnshop are in mint condition and of good quality. This will fetch you a higher amount.
Take any valid documentation stating the originality of your belongings.
Avoid explaining or giving out information on why you need the money.
Do your research. Get an estimate of the price of your valuable item from before – especially if it's an antique item or piece of jewelry. 
The Bottom Line
So, there you have it. A comprehensive breakdown of how the pawnshop works and how much you can fetch from placing your laptop as collateral. While laptops are valuable items that can get you a high value, it is best to make the exchange at a reliable and noteworthy pawnshop. You don't want to get scammed or replace your laptop with a worn-down and malfunctioning laptop.