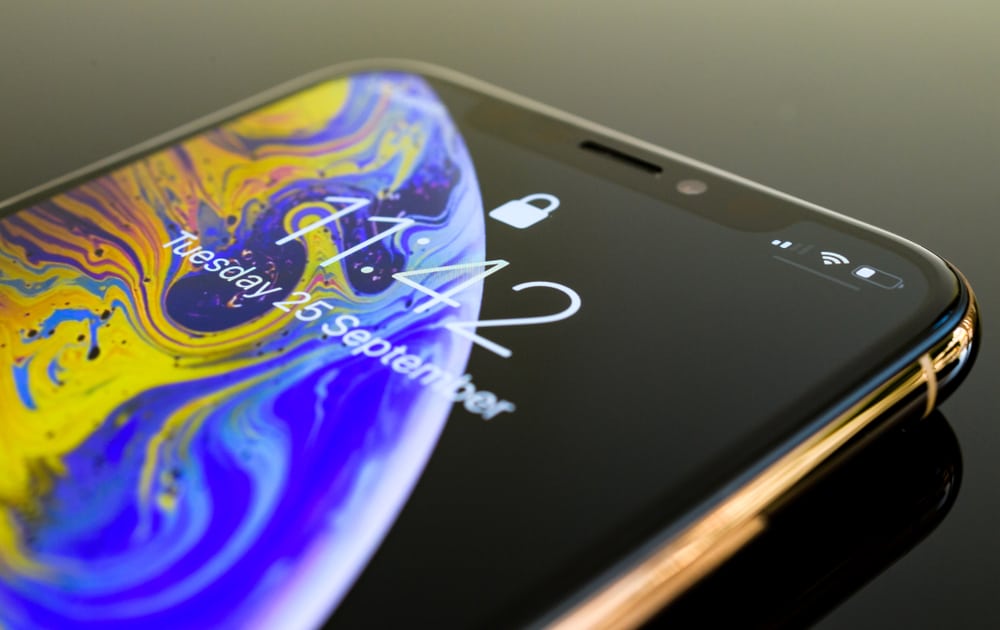 When the clock size on your iPhone is very small, you will struggle to view the time on your device from a distance. While you can easily make the clock bigger on an Android using the widget feature, things are quite different on an iPhone. It wasn't until 2020, when iPhone released iOS 14, that users could place a widget anywhere on the home screen. So, how can you make your iPhone's clock bigger? 
There are essentially three ways to make the clock on your iPhone bigger. The most convenient way is to add a clock widget. The second non-conventional way is to download a third-party app. Finally, you can activate magnification in "Accessibility" on your iPhone. 
There are many reasons anyone would want the clock on their iPhone to be bigger. It is not only people who use glasses that struggle with reading things off the iPhone, particularly those with smaller screens.
In this guide, we will discuss the methods you can use to increase the clock size on your iPhone.
Steps To Increase Clock Size on iPhone 
Here are three ways to increase the clock size on an iPhone. 
Method #1: Using a Widget 
This method does not work on all iPhones. For this method to work for you, you must use an iPhone running iOS 14 and later. If your iPhone does not support this version of iOS, then you can try the other methods below.
Here's how to use a widget to increase the clock size on an iPhone.
Long-press an empty area on your home screen to enter the Edit mode. 
From the pop-up menu, tap the plus (+) sign at the top-left corner of your screen to add a new widget. 
Scroll down until you find the clock widget, then tap it. 
Swipe right to choose your desired size and layout.
When done, tap the "Add Widget" option to display the widget on your home screen.
On the home screen, adjust the position of the widget. If you like the current position, tap "Done" to exit the edit mode. 
Method #2: Activating Magnification 
Another method you can use to increase the clock size on your iPhone without worrying about its OS version is activating magnification. Magnification is a feature on most smartphones that enables users to zoom in on specific areas of their phone to read it properly. So, with this feature, you can still read the time and other tiny text on your iPhone even if you're not with your glasses.
Here's how to use magnification to increase the clock size on an iPhone.
Open the Settings app on the home screen or ask Siri to open the Settings app. 
Select "General" > "Accessibility" > "Zoom".
Toggle the "Zoom" switch on.
With the magnification mode activated, anytime you want to see anything on your iPhone screen, including the clock, double-tap the screen with three fingers to zoom in and double-tap again to zoom out. 
Method #3: Install a Third-Party App 
If method #2 is not convenient for you, then your last resort is to download a third-party app for this feature. You can download third-party apps to help you increase the clock size on your iPhone, such as xClock, Bigger Clock, Big Clock HD, Big Flip Clock, and so on. You can download several third-party apps for free or purchase them from the App Store. 
Here's how to use a third-party app to increase the clock size on an iPhone.
Open the App Store on your iPhone and click the search bar. 
Type in the name of the app you want to download and click "Search".
Once you find it download and install the app.
Launch the app and activate its bigger clock feature. 
While there is no one answer to why the iPhone took so long to include the widget feature, many believe it is because Apple is more concerned with user experience than users' features.
Conclusion 
Conclusively, if you find reading the time off your iPhone difficult, then using the methods highlighted in this article will help you a lot. Moreover, each method discussed in this article is straightforward, so you shouldn't encounter any challenge following through with it. 
Frequently Asked Questions
Can I add a widget to Today's View? 
On an iPhone, adding a widget is not limited to only the home screen. You can also add the widget to Today's View on your iPhone. To do so, simply tap and long-press an empty area in Today View. When the app starts wiggling, find the plus (+) sign in the upper-right corner and scroll down to select the widget you want to add.
What can I do when the widget on my iPhone consumes a lot of space? 
One thing about widgets is that they take a lot of space on your home screen. If some particular widgets take so much space on your home screen and you do not want to remove them, a quick fix is to stack them together. However, widget stacking is only available for iOS 14 and later.