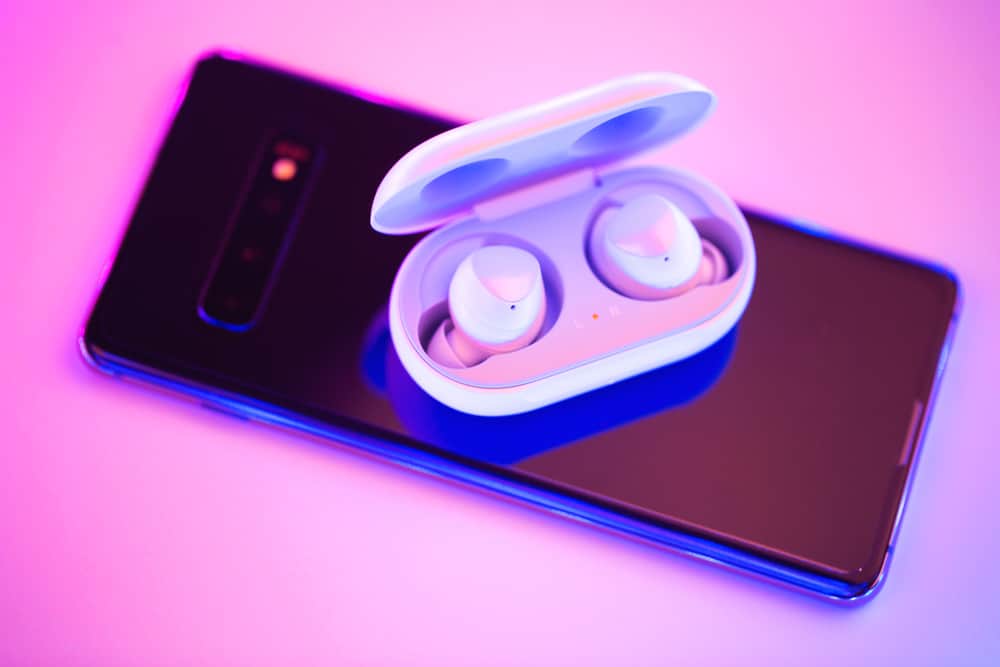 The Samsung Galaxy Buds have taken the wireless earbuds space by storm. They are a solid product with some nifty features, but like all technology devices, they can sometimes require a reset. Samsung has an app for this, but what if you don't want to use the app?
Luckily, a better way is to hard reset the buds by pressing and holding the sensors on both buds for a few seconds. This is more convenient than the Galaxy Wearable app, as you don't need to have your phone.
There are many reasons why you might want to reset your Galaxy Buds. Maybe you've done some updates, and now they're not working properly, maybe you want a fresh start, or maybe you're just not happy with the settings and want them to reset to factory defaults.
Regardless of the reason, in this article, we'll show you how to reset Samsung Galaxy Buds Pro and other variants of the Galaxy Buds back to factory defaults. 
How To Reset Galaxy Buds Plus Without the App
When you reset your Galaxy Buds, it will delete all the customizations and settings you've made. And you'll need to pair your Buds with your phone again after resetting them.
The Galaxy Buds can be factory reset following these steps.
Step #1: Charge the Galaxy Buds
Before you start the reset process, it's important to ensure that your Galaxy Buds are fully charged. There could be issues during reset if they aren't.
You can do this by placing the Galaxy Buds into their charging case and waiting for them to charge. Once they're fully charged, you'll be able to reset them without any issues.
Step #2: Take the Buds Out of Their Case
You can proceed with the reset as soon as they have been fully charged. Next, you'll need to remove the Galaxy Buds from the charging case.
The next step is to hold each bud in one hand and ensure they are close to each other after taking them out of the charging case.
Step #3: Tap and Hold the Sensors on Each Bud
With the Galaxy Buds in your hands, tap and hold each of the buds' sensors simultaneously for at least 10 seconds while keeping the buds close to each other.
This action can also be performed while wearing your Buds, wherein a bell chime will sound to indicate the Buds have been reset.
Step #4: Place the Buds Back Into the Case
Once that is complete, place both Galaxy Buds back into the charging case, close it, and wait at least a minute before continuing.
You have successfully factory reset your Galaxy Buds, and they are ready to pair with your phone.
Step #5: Reconnect Them to Your Phone
Due to the factory reset, all your Galaxy Buds' settings will be gone, so you'll need to pair them again with your phone.
You can either do this using the Galaxy Wearable app or manually through your device's Bluetooth settings. You can put your Galaxy Buds into Bluetooth pairing mode by opening the lid of the charging case with the Galaxy Buds inside.
It's that simple. Now, you can use them as you normally would.
How To Restart Samsung Galaxy Buds
The best way to not lose all your settings and not have to pair your Galaxy Buds again is to just restart them instead of resetting them. Restarting will only turn your Buds off and on again.
Restarting your Galaxy Buds is a good way to fix minor issues and bugs. It's also a good way to refresh the Buds if they're acting sluggish. 
You can do this by following these steps.
Put the Galaxy Buds in their charging case.
Close the lid of the charging case.
Wait for 7-10 seconds or more.
Take out the Buds from their case.
After restarting, your Galaxy Buds will automatically reconnect to your device without losing any of its previous settings.
Whether you're having trouble with your Galaxy Buds or just want to start fresh, resetting and restarting them is a great way to go. This can help fix common issues and give you a fresh start.
Frequently Asked Questions
Can I use Galaxy Buds without the app?
Yes, Galaxy buds can be used without an app, just like any other Bluetooth headphones. All you have to do is open the case, pair them with your phone using the Bluetooth settings, and you're good to go.
Why are my Galaxy Buds plus not connecting?
The first thing you should do if you're having trouble connecting your Galaxy Buds is to make sure they're charged, but if that doesn't work, you can restart them or even reset them.