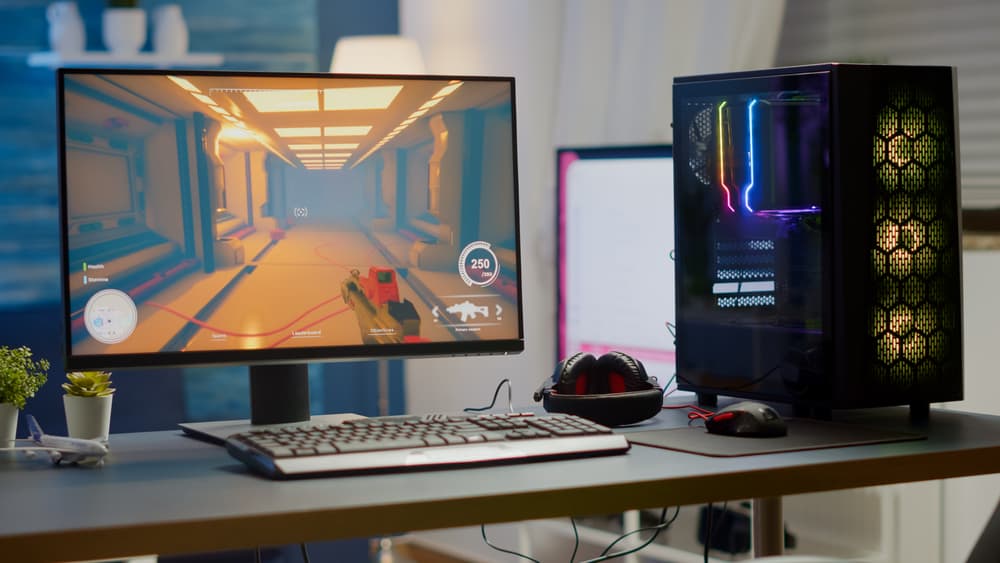 Gaming is fun, but gaming on a PC is much more so. I'm sure you prefer gaming on a PC over playing on a phone or tablet since you want to play on a larger screen for the game app to run smoothly.
Obviously, no one wants to play a game that is laggy. But it does happen, and it may be both frustrating and boring.
However, if you prioritize your game on your PC's processing unit, it will run quickly and smoothly. This will free up more powerful space for your game to run at a high speed at the expense of other applications that are running.
Isn't it cool? And if you're a solid gamer, this guide is for you!
I'll explain the simplest approach on how to prioritize a game on PC. This will just take a minute of your time for you to read all the way to the end!
How to Set Your Game on High Priority on PC
You don't have to be a 'techie' to put your game on high priority, to begin with. As a result, I'm going to show you the simplest way to do this.
The following are  simple steps you can follow to prioritize your game above other programs:
Right-click on the taskbar with the cursor.
A drop-down menu of options will appear. Then select Task Manager from the drop-down menu. (Alternatively, you may start Task Manager by pressing Ctrl + Shift + Esc.)
You'll see a list of third-party apps (including games) that are currently running on the PC.
Select "Details" at the top left of the Task Manager's menu option.
The "Details" tab contains a list of all the third-party applications that are currently running, as well as their CPUs, status, and memory use.
Scroll to the game you'd want to prioritize, then right-click.
Move your cursor to "Set priority" to show six priority levels, which are as follows: 

Realtime
High
Above normal
Normal
Below normal
Low

Set the priority to "Above Normal" or "High".
These two priority levels will make your game run at a very high speed, and you will not encounter any lagging while playing!
Summary
Although it looks that playing high-quality games, particularly on PC, is enjoyable, a lagging gaming experience will definitely take the 'fun' out of it! But worry no more, with this guide on how to prioritize games on PC, 'lagging' will surely be a thing of the past. I've covered the simplest method of doing so, which is to open the taskbar, check Task Manager, and Set priority to the level of your choice.
Now you're ready! Happy Speed Gaming!
Frequently Asked Questions
What happens if I get an 'access denied' message and can't prioritize my game in Task Manager?
After doing all of the above, you still get the 'access denied' prompt message, indicating that changing program/game priority through the task manager is impossible. But it's not over, yet!
Here are some  basic troubleshooting tips that you can do:
Method 1: Use the Show Processes from All Users in the Task Manager
1) Make sure that you are logged in as the Administrator on your PC.
2) Launch your game and go to the Task Manager.
3) Check that all processes are running as Admin by selecting Show Processes from All Users.
4) Right-click the game you want to prioritize and set the priority to 'Above normal' or 'High'. 
Method 2: Turn off User Account Control prompts
If you have user account control enabled, you will be unable to authorize a risky command on your PC. As a result, it will notify you with "access denied" whenever you try to designate your game as a priority. These easy methods will help you address the constraints:
1) Go to Control Panel and open the Change User Account Control settings.
2) To turn off the prompts, adjust the bar to the 'Never Notify' option. Then you can now prioritize your game successfully.
Method 3: Safely boot your PC 
1) Restart your PC.
2) Before Windows starts, hit the F8 key to enter Safe Mode.
3) A list of Safe Mode options will be displayed on the screen. Choose Safe Mode only and wait for your PC to boot up.
4) Repeat the steps on how you prioritize a game on PC to see if this works.
Is it bad to prioritize games on PC?
No, not at all. However, do not set the priority of a game to "Realtime." This frequently leads the PC to cease responding to other simple commands, such as mouse clicks. This is done so that the game can take advantage of the whole processing capacity of the PC. This can also harm the CPU unit of the computer, rendering it worthless.