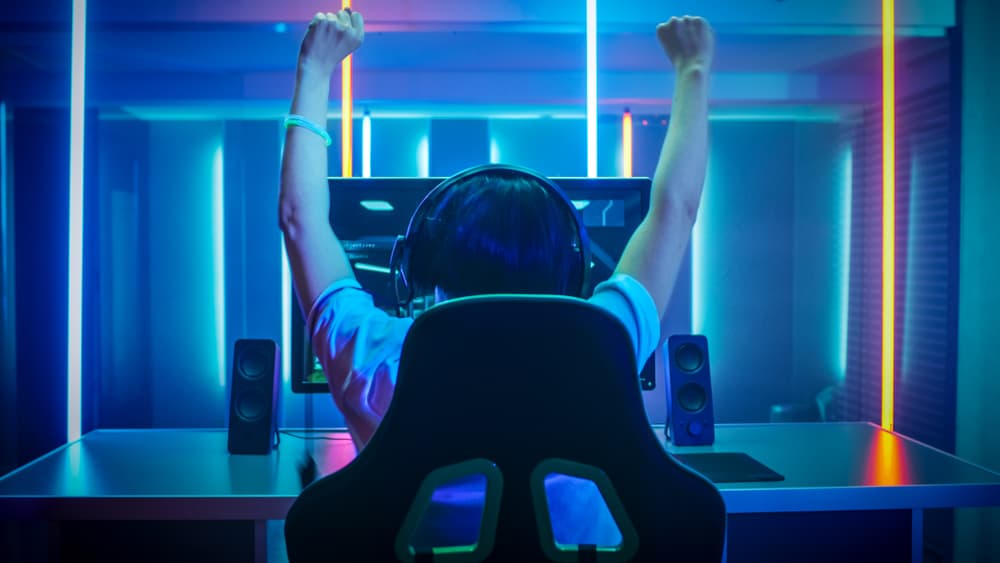 In recent years, PC gaming has advanced by leaps and bounds; shooting titles such as Fortnite and APEX Legends are fan favorites. The simple goal of these games is to eliminate all players and be the last man standing. It all comes down to how quickly you can aim and shoot at the targets; otherwise, you're dead. So, can you get an aim assist on your PC to target your enemies precisely?
Aim assist is not a built-in feature in most games. It's meant for the people using controllers to get an equal level as mouse users. However, there are some tricks you can apply to get aim assist on your PC, but you will still require a controller attached to your computer.
It can help you target your enemies easily and get an edge over them. Still, it won't work like a magic spell. You need to get a good grip on your aiming skills and pair it with aim assist in getting better shots.
Let's see how you can enable aim assist on your PC and surprise your enemies with excellent shooting skills.
What Is Aim Assist?
Aim assist is s feature that applies to controller players in specific and PC users in general. It will help keep the crosshair pointing toward the enemy when the user aims at the moving target. This enemy tracking is done automatically by the aim assist feature.
Aim assist can benefit all battle royale and AAA games like Call of Duty, Fortnite, and Halo Infinite. It can take your gameplay to a whole new level.
How To Get Aim Assist on Your PC
There are two methods of getting aim assist on a PC.
Method #1: Using External Hardware Devices
You can find many devices enabling aim assist on your PC. They are primarily shaped as a USB or a separately attachable accessory that you can plug into your controller. Not only can you get aim assist, but they also enable many other in-game customizations.
These devices come with in-built software that can recognize the game you're currently playing. It can customize the aim assist according to the weapons you use in the game. Users can also download updated customization settings made by pro-players to get better assistive features.
As exciting as it sounds, using such devices is very close to using cheats in the game. It takes away the gaming spirit, so we recommend sticking to the usual gameplay without these external accessories. Still, you can get these devices from any leading online store if you want to try them out.
Method #2: Using a Gaming Controller
This is the most widely used method by gamers. It will only require you to connect a controller to your PC and follow the below-mentioned steps. Whether you use a Play Station or an Xbox controller doesn't matter.
In this tutorial, we will apply the aim assist in Fortnite, and you need to connect the mouse and controller to your computer simultaneously.
Launch Fortnite on your PC and head to Settings.
Enable the controller settings if they are not enabled by default.
Turn off the "Legacy Lock Controls" as aim assist doesn't work with this feature enabled.
Head to the controller settings and open the "Dead Zone" tab.
Set the left and right thumbstick to the minimum dead zone number, which will be 0.05.
After following these steps, hold your controller and press the thumbstick on your controller to drift slightly. That will enable aim assist on your PC, and you can enjoy using it on your mouse while keeping the controller aside. You can also use the controller normally if you wish to play with it.
Make sure not to push your thumbstick too hard, as it will make the aim assist too harsh. Your crosshair will move too aggressively, which is the last thing you want. You have to make it drift with a gentle push.
The Bottom Line
Aim assist is a feature created for the controller gaming community to help aim at the target. Mouse users can also use it on a PC, but they will still need to connect a controller to their computer. In this article, we have demonstrated how you can get aim assist on Fortnite. It will also work for other popular titles in the same way.
We hope this article has helped you understand aim assist and how you can utilize it during your gameplay.
Frequently Asked Questions
Is using aim assist cheating?
According to the rules and gaming devs, using aim assist is not considered cheating. It is essential for the controller players to acquire the same level as mouse users.
Can I get aim assist without a controller?
Aim assist is a feature intended for controller users. You cannot enable it on your PC using only a mouse and keyboard.