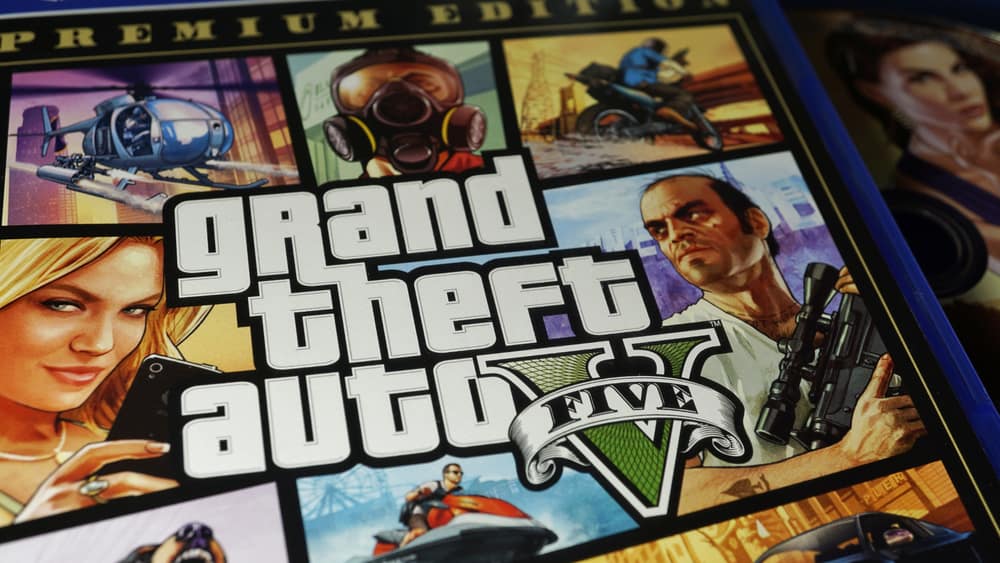 Are you bored playing GTA V and need to make space for another game on your PC? Don't worry; uninstalling the game is pretty straightforward.
To uninstall GTA V from your PC, click on the Windows icon on the dashboard to open the Start menu. Search for "Control Panel", open it, and navigate to "Programs" > "Programs and Features". Locate the GTA V program, right-click on it, and follow the on-screen prompts.
To help you with the task, we took the time to write an extensive guide on uninstalling GTA V from your PC with easy step-by-step instructions.
Uninstalling GTA V From a PC
If you don't know how to uninstall GTA V from your PC, follow our 5 step-by-step methods to go through the whole process without much effort.
Method #1: Using the Control Panel in Windows
One of the simplest methods to uninstall GTA V from your Windows PC is through the Control Panel with the following steps.
Click on the Windows icon on your computer dashboard.
Type "Control Panel" and open it.
Click "Programs".
Click "Programs and Features".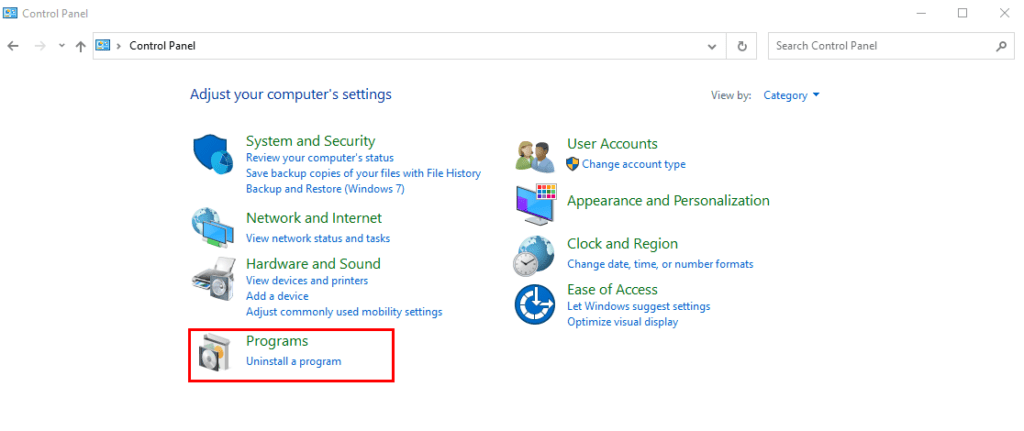 Locate the GTA V program, right-click on it, Click "Uninstall", and follow the on-screen instructions to uninstall the game from your PC.
Method #2: Using System Restore in Windows
Another way to uninstall GTA V from your PC is to back up all your important data and perform a System Restore with the given steps.
This method will only work if you have created a Restore Point on your PC before you installed GTA V.
Click the "This PC" icon to open it on your computer's dashboard.
Click "Properties".
Select "System Protection".

Select "System Restore".
Choose "Different restore point".
Click "Next", and from the given dates, select the one from before you downloaded GTA V.
Click "Finish" and "Yes" to confirm the action, and GTA V will be successfully uninstalled from your PC. Remember that any other drivers you installed or changes you made to your computer after the selected restore point will also be removed.
Method #3: Using the Run Command
With these steps, you can use the Run command feature on your Windows to uninstall GTA V from your PC.
Press and hold Windows + R simultaneously to open the Run dialog box.
Type "regedit", click "OK", and select "Yes" to go to "Registry Editor".

Expand "HKEY_LOCAL_MACHINE" > "SOFTWARE".
Navigate to "Windows" > "CurrentVersion" > "Uninstall".
Open each number value list until you find one for GTA V.
Click "UninstallString" and copy the value from the pop-up window.
Click "OK" and open the Run command again by pressing and holding the Windows + R keys. Paste the value in the "Open" field and click "OK". Your computer will start to uninstall GTA V immediately.
Remember to look for the files carefully in the Registry Editor, as one wrong step could result in a system crash.
Method #4: Using Third-Party Software
Using the following steps, you can also use third-party software like IObit Uninstaller to uninstall GTA V from your PC.
Launch any web browser and go to IObit Uninstaller.
Click "Free Download" and set up the software on your PC using the on-screen instructions.
Launch the software and navigate to the "All Programs" tab.
Scroll until you find GTA V and select it.
Click on "Uninstall" to completely remove it from your PC.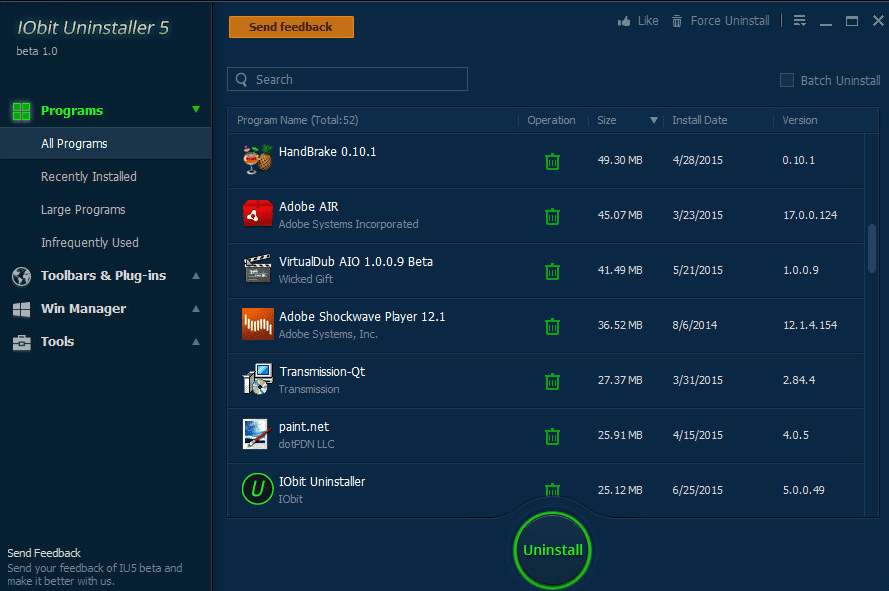 Other Features of IObit Uninstaller
IObit Uninstaller also deletes the unwanted files that remain hidden in your PC after uninstallation. It has many other features like Privacy Shield, Startup Optimization, Real-time Protection, etc.
Method #5: Using the Trash Bin on Mac
The following steps make it easy to uninstall GTA V on your Mac PC.
On the Dock, locate the Finder icon and open it.
Find GTA V and right-click on it.
Select "Move to Trash" or drag the app icon to the trash icon in Dock and drop it there.
Right-click on the trash icon and select "Empty Trash".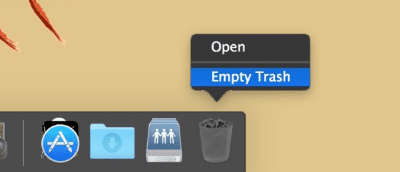 The GTA V program is now uninstalled from your Mac computer.
Summary
This guide discusses how to uninstall GTA V from your PC using the Control Panel, System Restore, Run Command, third-party software, and Trash on Mac.
Hopefully, your question is answered in this article, and you can now quickly remove the game and create some free space on your computer.
Frequently Asked Questions
What happens if I delete GTA 5 on my PC?
You won't lose your progress if you delete and reinstall a game. Everything is saved to the cloud if your console is always connected to the Internet. Hence, you don't need to worry. Additionally, in the online mode, Rockstar Games' servers store all the data safely.
How do I uninstall GTA5 on Steam?
Launch the Steam app on your computer and right-click the GTA V option on the left pane in the app list. Click "Manage" and choose "Uninstall".