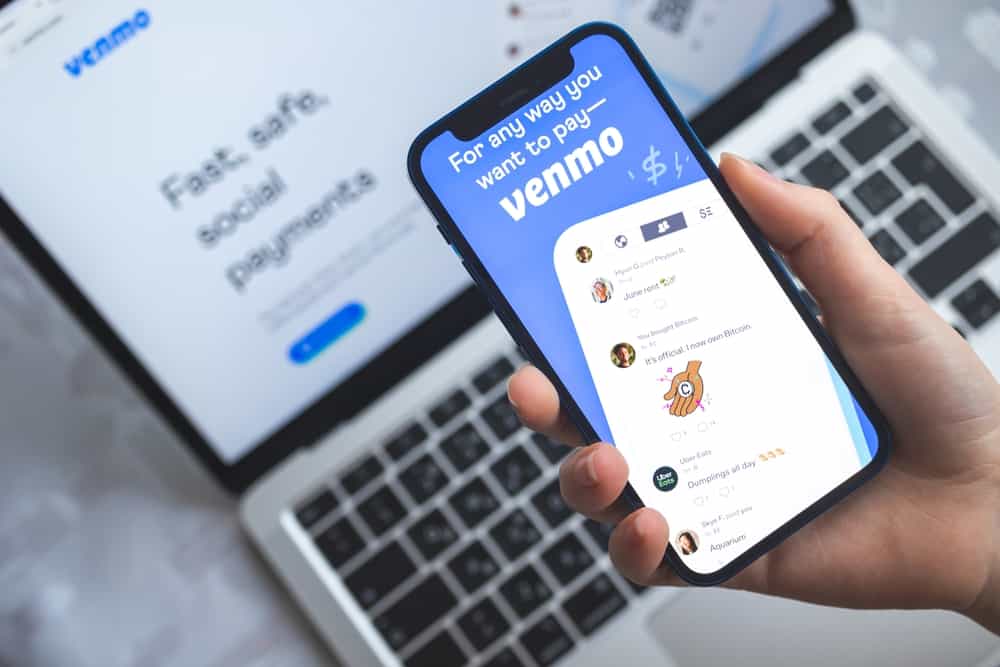 The Venmo app is an excellent means of sending and receiving money. However, it can be sometimes frustrating while sharing payments with friends if someone is constantly asking you for money. Thus, you may want to remove those friends on Venmo.
You can remove friends on the Venmo app by simply opening it and navigating to a friend's profile. Now tap on the "Friends" checkmark and select Unfriend. If you are using Venmo on the web, go to the person's profile, click on the three-dots menu button, and choose "Remove as Friend."
Venmo app is more than just a payment platform — it can also be used as a social network to track friends' activities. Indeed, you do not want every one of them to view yours.
So, we have written a comprehensive step-by-step guide on how to remove friends on the Venmo app to maintain some privacy.
What Is Venmo?
Venmo is a mobile payment software that allows users to send money to other users. The app is available on the Apple Store, Google Play, and desktop computers. You can easily create or sign in to your accounts using your existing Facebook or Google profiles. They can use it to split the cost of dinner with friends, reimburse someone for paying your share, or even pay back a friend who lent you cash.
Venmo allows you to securely access your bank account to do transactions without entering sensitive information like credit card or bank account numbers. There is also a Venmo debit and credit card that you can get through the app to make purchases in stores or online.
Indeed, it is an excellent app until someone starts exploiting your privacy or keeps bothering you for lending them some money. You may want to remove them from your friend's list and make your life a little easier.
Removing Friends on Venmo App
Venmo is a great way to pay your friends back, but it can be used for more than just splitting bills. It enables you to donate or send money. However, anyone can annoy you by repeatedly asking you to lend some money.
Therefore, if you are wondering how to remove friends on Venmo, our step-by-step instructions will help you do this task quickly without much effort.
Method #1: Unfriending Friends on Venmo App
If you have mistakenly added someone to your Venmo friend's list and they are now bothering you for payments for any reason, you can easily remove them from your list in the following way.
Open the Venmo app.
Type the name and find the friend you want to remove in the Search field.
Next, tap on the friend's profile.
Now tap on the Friends checkmark and select "Unfriend".
Once done, your friend is successfully removed from your Venmo Friends List.

Method #2: Removing Friends on Venmo Using Web Browser
Venmo is a highly versatile platform that enables users to use its features via desktop web browsers. If you are also accessing it from your computer, follow these steps to remove a friend on Venmo:
Open your internet browser and go to the Venmo website.
Search and open your friend's profile you wish to remove.
Next, click on the three-dots menu in the top right corner and select "Remove as Friend".
Confirm your choice to remove the contact from your Friends List.
Blocking Users on Venmo
Despite removing someone from your Friends List, they can still see your activities and can message you. To avoid that, you can block them in the following way:
Open the Venmo app.
Tap the Menu icon and select "Search People" to find the user you want to block.
Open their profile and tap on the three dots at the top-right of the screen.
Now select "Block" from the menu.
Confirm your choice to block that user permanently.

Keeping Your Venmo Private
Venmo enables you to maintain your privacy according to your requirements. You can choose between Public, Friends Only, or Private privacy settings within the app. To switch between these settings or to make your Venmo account private, follow these steps:
Open the Venmo app.
Next, tap on the menu and choose the "Settings" option.
Now tap "Privacy".
Select your desired choice of privacy settings or "Private".
Once done, your privacy settings are saved until you change them.

Summary
In this guide on removing friends on the Venmo app, we have discussed its key features and explored two different methods to unfriend someone without much effort. Moreover, we also described the way to block users and change privacy settings on Venmo.
We hope you can now unfriend anyone on the Venmo app and get rid of the annoying buddy to maintain your privacy.