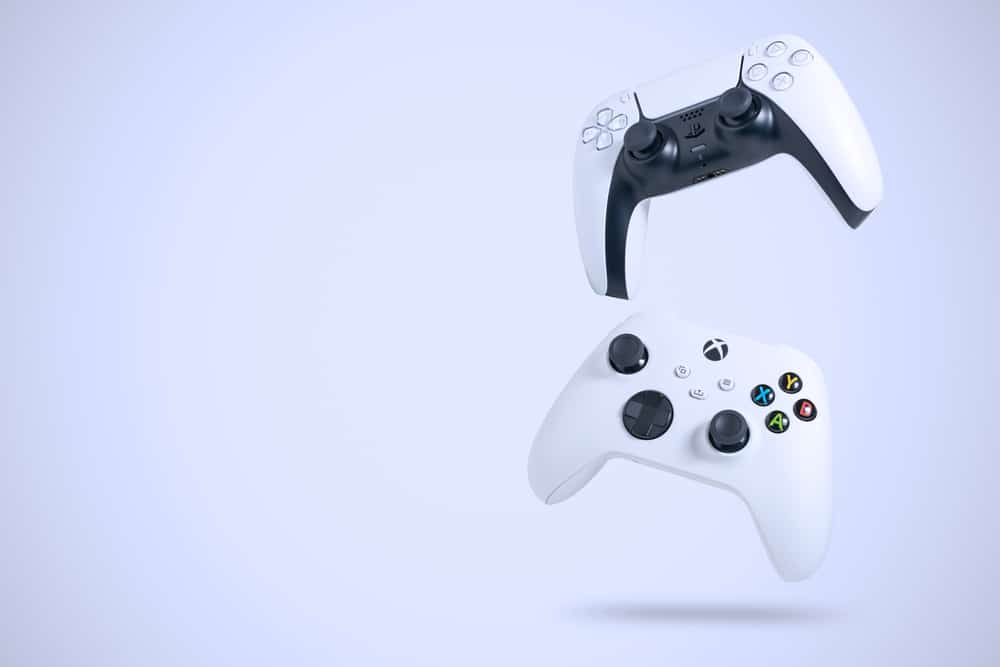 Generally speaking, connecting your controller to your Xbox 360 is pretty straightforward. Plugging in the Xbox 360 wired controller to the given space on your console is the only thing you need to do before playing your games or navigating your way through the homepage.
However, there are times when you want to play a game on your Xbox 360, but you get held down after finding out that your Xbox 360 controller isn't working. Fixing it will take some time, but luckily, you have an Xbox One controller in your possession and try to use it as a replacement controller. The sad reality is that it won't work because Xbox One controllers cannot work on Xbox 360 consoles.
The next logical question to ask then is if you can use any other kinds of Xbox controllers on an Xbox 360 device, and the answer to this is yes, you can.
Let's dive right into today's guide and see what controllers you can connect to your Xbox 360 and how.
What Is Xbox?
Xbox is a brand of gaming consoles created by Microsoft that focuses on video games of a wide variety. The most recent one is the Xbox series X, but there also have been the original Xbox, Xbox 360, and Xbox One. These consoles enable high-tier gaming comparable to – and at times, better than – Sony's PlayStation releases.
While neither console games can match the best PCs in performance, they are still pretty good for high-end games. Some of the accessories an Xbox needs are:
A power cord – A power cord connects the console to a power source, enabling it to turn on and function.
An Xbox controller – It serves as the remote control for your Xbox. Navigation through the homepage and other services afforded to you by your Xbox and the gaming and gameplay is done with this gadget.
An Xbox to TV connector – These days, it's usually an HDMI cable that connects your Xbox device to your TV. It lets your TV give a visual screen for what is going on in your Xbox.
What Controllers Can I Connect to My Xbox 360 and How Can I Connect Them?
Due to being an old model, finding accessories for the Xbox 360 isn't as easy as doing so for its more recent counterparts, but you can be sure that some controllers are still around and will work on the Xbox 360. Of course, the obvious first choice should always be an Xbox 360 controller since this is made specifically for Xbox 360. Still, other alternatives exist, such as the Logitech controller, which can also be used. What cannot be used as of 2022 is your Xbox One controller or a PS4 controller (this goes without saying.)
If your Xbox 360 controller isn't working, it might point to your controller batteries being low – for wireless Xbox 360 controllers – and in need of a recharge. There are also instances where another wireless device is why you have connection issues. A third reason is if your Xbox 360 already has four controllers connected to it.
The two methods by which you can connect a controller to your Xbox 360 are explained below.
Method #1: Getting an Xbox 360 Controller
This one is too obvious, but it is still the most effective way to connect to your Xbox 360. The default way to connect goes as follows:
If you no longer have the Xbox 360 controller that came with your console, buy another one either from online stores or in-person retail stores.
If you buy a wireless 360 controller – which is costlier than the wired one, you connect through WiFi and play without the trouble cords can bring.
If you buy a wired Xbox 360 controller, you benefit from saving money and not worrying about running out of battery and lag issues that come with online connections.
Method #2: Using a Third-Party Controller
You could also use a third-party controller made for connecting to an Xbox 360. A good example is the Logitech controller, and the steps are below:
Turn on your Xbox 360.
Press the "Connect" button at the top of your Logitech controller and your Xbox 30 device simultaneously.
After the two devices connect, an indicator on your controller shows green.
Summary
In this article, we talked about the incompatibility of the Xbox One controller with an Xbox 360 system and mentioned what can work with your Xbox 360 and how you can connect them.
We're happy that you were able to learn something fresh today! Be sure to share this article with your community and leave a comment below. We would like to hear your opinion and questions concerning this topic. Until next time!
Frequently Asked Questions
Can a PS4 or PS3 controller work on my Xbox 360?
No. Controllers from rival consoles cannot connect to each other's consoles. An Xbox One or Xbox 360 controller won't work on a PlayStation console.
What is the best third-party controller for an Xbox?
There are many good ones but check reviews before buying. Some PC custom controllers can work on PlayStation consoles or Xbox consoles. Logitech gaming controllers can work on an Xbox, and MSI gaming controllers can work on a PlayStation.