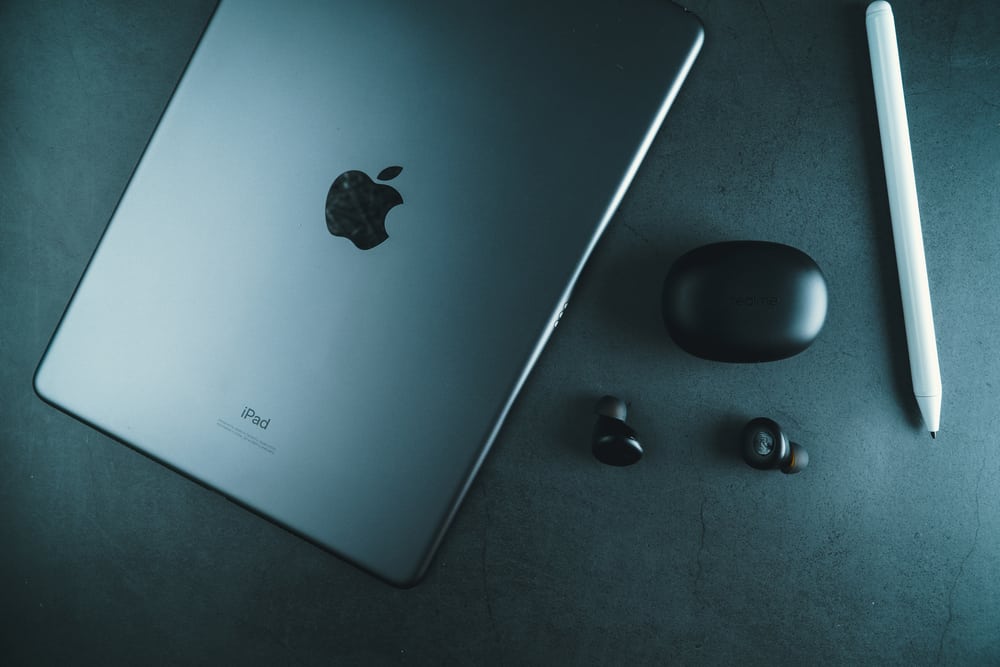 The iPad has always been the less common gadget out of all Apple products. But its latest models get quite a pack of new features, unlike other of its siblings. One such feature is its ability to connect with a variety of headphones. 
And since wireless earbuds of different companies are tempting to use, it is easy to connect them with the iPad. All you need to do is turn on the Bluetooth on both devices, pair the wireless headphones, and have a different audio experience. 
Now either you have betrayed Apple or are looking for a different type of audio experience because you cannot deny that wireless headphones are built to provide a noise-canceling, uninterrupted, and soothing audio experience. 
Hence, this blog will discuss the pairing process with wireless earbuds in detail. But don't worry. If that doesn't work, you will find easy solutions to fix the pairing problem on the iPad.
Connect Wireless Earbuds to iPad
Here is how:
Go to "Settings" on your iPad.
Then, head to "General" > "Bluetooth".
Turn on the Bluetooth button on both your iPad and the earbuds.
Wait for the earbuds' name to appear on the list of available devices on the iPad.
Tap on the name.
Wait for it to connect.
Sometimes, the password is required before pairing can occur. You can try "0000" or "1234". Alternatively, you can also check the user manual for further information.
How to Unpair Earbuds from the iPad
It happens that an existing device on your "paired list" may stop other devices from connecting with the iPad. Similarly, you may have discarded an existing audio device and wish it to stop appearing on your list. Here is what you need to do to remove a device permanently from the paired list on the iPad.
Head to the "Settings" of your iPad.
Go to "General" > "Bluetooth".
Search for the name of the device you wish to remove.
Tap on "More info".
Now, click on "Forget this device".
Earbuds Not Connecting To iPad
There may be several reasons why your iPad won't connect with the desired earbuds. Here is what you can try to overcome the problem.
Update Your iPad
With new Apple devices released every year, a long update is waiting for you to install. No matter how annoying and time-consuming they often are, you have to make sure your iPad is updated. 
Check Your Earbuds
Sometimes the fault is not in the iPad but rather in the earbuds. If you feel a similar tingling feeling in your stomach, you should check out your earbuds. You can try connecting the earbuds with different devices to see if they are working. It may also happen that your earbuds are not compatible with the iPad version. Do remember to make the right purchase.
Additional Tips
A few tips and tricks are quite basic but often do not come to mind at the time of need. Here are a few you can try too.
Try restarting both the iPad and the earbuds.
See if the airplane mode is turned off.
Check if the Bluetooth feature is turned on for both devices.
Check if your devices are charged and updated.
See if there is another device connected to your iPad.
Contact Apple Support
If nothing works, it is best to let the experts handle the job for you. Make the call to Apple Support and convey your problem to them. They will probably walk you through an effective technical solution that will fix the issue within minutes. 
Reset Your iPad
You might dread this solution, but it could help you out if nothing else works. However, you should note that the factory reset may only be done if the Bluetooth feature is not working with any device. 
The factory reset feature will erase everything on your iPad. Hence, remember to keep a reliable backup.
Conclusion
The wireless earbuds have created quite the hype in town. They are designed to provide the best audio experience. Moreover, most of these earbuds are a cheaper alternative to the Apple Airpods. Luckily, the iPad does not have a complicated process to connect with such accessories. Hopefully, this blog was a guide to all the questions in your mind.
Frequently Asked Questions
Can you connect wireless Earbuds to the iPad?
Yes, you can, via Bluetooth, there are various devices that you can connect with an iPad. Some examples are gaming consoles, headphones, earbuds, wireless keyboards and mouses, car kits, and even speakers.
Where is the pairing button on Earbuds?
Every device has a certain system to turn on the Bluetooth feature. You can see the user manual for further information. Usually, there is a button on the earbuds that lights up when the Bluetooth is turned on.