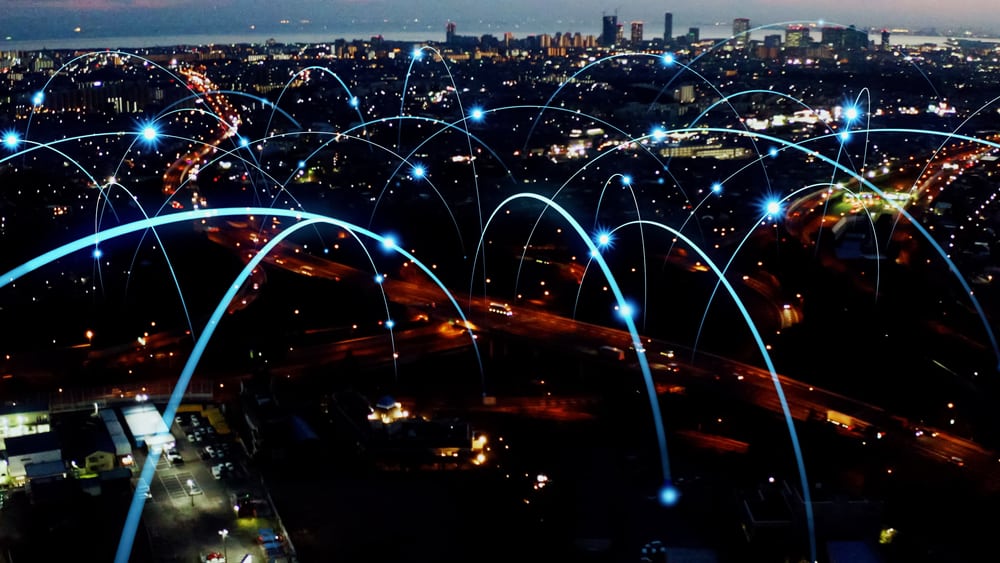 Q Link Wireless is a famous telecommunication company and a Lifeline leading provider, known for its free cell phone services that include unlimited data, text, and calls for Lifeline eligible customers.
Since Q Link Wireless is a Mobile Virtual Network Operator (MVNO), it has signed a contract with T-Mobile for its network. As a result, the operator can provide reliable coverage to over 97% of the US territories. 
Other Q Link Wireless services include no-contract, no-credit-check, no-fee service, caller ID, and free voicemail. And while they provide mobile devices, you can take your phone as well. In this article, we cover everything there's to know about Q Link Wireless.
What Network Towers Are Used By Q Link Wireless?
Q Link Wireless is a Mobile Virtual Network Operator (MVNO). Hence, it uses other network providers' towers through a signed agreement. Currently, Q Link Wireless uses T-Mobile's network towers.
Before Sprint and T-Mobile merged in April 2020, Q Link Wireless used Sprint's network towers. Sprint used to work on the CDMA network, while T-Mobile functions on GSM technology. This means that all Q Link customers can use the network whether they have a GSM or CDMA-supported mobile device. 
Q Link Wireless also provides LTE services supported by almost all recent smartphones.  
Is Q Link Wireless Worth It?
Considering that both Sprint and T-Mobile have come together, there's no doubt that they've managed to create a high-speed, extensive, and reliable network that provides nationwide coverage. Their 4G LTE connects nearly all American residents, and they even have America's most extensive 5G network.
And since Q Link Wireless uses this new merged network and provides excellent coverage, we'd say it is worth it. 
Does Q Link Provide Coverage in My Area?
Thanks to T-Mobile's widespread network, Q Link can also cover a vast area. It caters to more than 97% of the US and has more than 280 million users. They operate in most states, including South Carolina, Indiana, Hawaii, Nevada, Maryland, Texas, Minnesota, and Ohio. 
However, note that their service isn't available everywhere. The network coverage also depends on service outages, technical limitations, weather, building structures, area, and traffic volumes.       
If you're unsure whether Q Link serves your area, you can easily find out online. Head over to the company's official coverage map and find out if you can get coverage in your area by entering a detailed address.  
What Services Does Q Link Provide?
Q link provides free phones with free unlimited texts, data, and minutes every month for low-income citizens. Apart from this, Q Link also offers free monthly minute plans, cheap prepaid wireless phone service for non-Lifeline and Lifeline subscribers, and allows international calling. 
But what really sets Q Link apart is that it doesn't send out contracts, surcharges, fees, credit checks, or monthly bills to customers. Plus, they provide phones to low-income citizens through its Lifeline Assistance program. 
Other noteworthy features include responsive and fast customer service and pocket-friendly deals.  
Does Q Link Use CDMA or GSM Devices?
Yes, Q Link uses both CDMA and GSM devices. It is based on a merged network containing these two components.
Sprint worked on the CDMA (Code Division Multiple Access) radio network, while T-Mobile worked on GSM (Global System for Mobiles) technology. 
Generally, Q Link offers the latest devices with the most recent technologies supporting CDMA and GSM network standards and LTE. While most phones work with all three, you should check which network standard the phone supports before purchasing.
Q Link provides new and used mid-range to top-of-the-line phones at different price ranges to cater to more people. Lifeline eligible customers can even get free phones. 
Q Link also allows you to bring your device, provided that it's Q Link-compatible. Some devices you can get at Q Link today include the following. Nearly all of them support all three network technologies – LTE, CDMA, and GSM. 
Samsung Galaxy A6, A10e, A20, A50, S4, S8, S9
Apple iPhone 5c
Motorola Moto E4, Moto G6 PLAY
LG Stylo 4, Stylo 5, X Charge
What Are the Pros and Cons of Q Link Wireless?
Like all wireless service providers, Q Link also has pros and cons. Here's a quick rundown of both.
Pros
Steady and reliable nationwide network coverage.
You can make international calls.
A huge selection of both mid-range and premium phones.
Lots of affordable plans to choose from.
Free monthly plans for eligible Lifeline customers.
Easy enrollment with reliable customer service.
Cons 
Not available in all states.
Summary
Q Link Wireless uses T-Mobile. As a result, it can provide reliable and high-quality services to most of the US. It is a great virtual operator with many user-friendly plans and many benefits that you'll love!