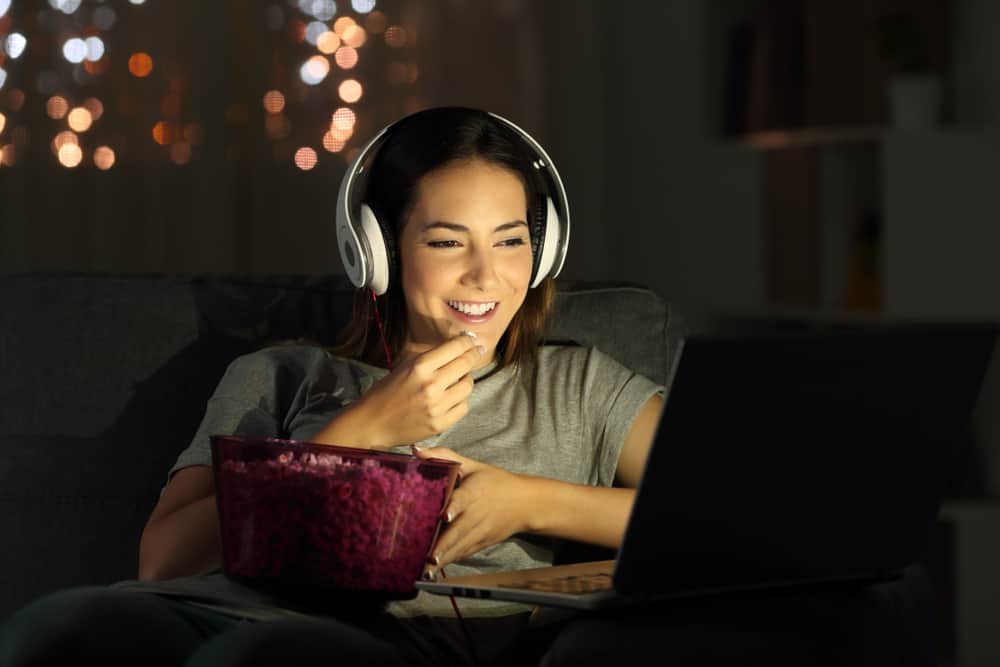 When it comes to downloading the best app for watching movies and TV shows, MovieBox is a great option. You might have already read that the app is only available for Android and iOS devices but not PCs. But what if you could download MovieBox on your PC?
MovieBox is an app that's meant to be used on phones, but there is a way for you to get it on your computer. For this, we'll be using an Android emulator such as BlueStacks and running the MovieBox Android app through it.
MovieBox is a free and easy-to-use app for anyone who loves watching movies and TV shows. With it, you can choose from one of the many TV show genres or search for your favorite movie. Plus, you also get the ability to download movies and TV shows for offline viewing.
In this article, we'll show you how an Android emulator like BlueStacks can help you download and run MovieBox on your PC so you can stream all the movies and shows you want anytime!
Downloading MovieBox on a PC
If you're looking for a way to watch movies and TV shows on your PC, you should check out MovieBox.
You can download MovieBox on your PC by following these steps.
Step #1: Download BlueStacks on Your PC
If you want to download and install MovieBox on your PC, you will need to download and install the BlueStacks App Player.
BlueStacks is one of the most popular Android emulators out there. With it, you can run any Android app on your PC. That includes MovieBox.
To download BlueStacks, head to the official website and click on the "Download" button. Install BlueStacks on your PC once you have downloaded the installer.
Plenty of other Android emulators are available if you don't want to use BlueStacks.
Step #2: Launch BlueStacks on Your PC
After downloading and installing BlueStacks on your PC, you'll need to launch it and follow the on-screen instructions to configure it.
BlueStacks may also require you to log in with your Google account when you run it for the first time.
Step #3: Download the MovieBox APK
After you've installed the Android emulator on your computer, you'll need to download MovieBox APK, which we can install and run using the emulator.
As MovieBox is not officially available on Google Play, we'll need to download it from a third-party source. For that, visit this unofficial MovieBox website and click "Download".
It will then begin downloading the MovieBox APK file, which we can install on BlueStacks. This file can also be downloaded from any other online source.
Step #4: Install MovieBox on BlueStacks
When the APK file has finished downloading, head to BlueStacks and click on the option "Install APK" on the side panel.
The next step is to navigate to the MovieBox APK file we have just downloaded and click "Open", which will start the installation process.
Alternatively, you can double-click the APK file to start the installation. After the installation is complete, you will see the MovieBox icon on the BlueStacks home screen.
The MovieBox app icon will also appear on your Windows desktop, so you can launch it directly without launching it through BlueStacks.
Step #5: Launch the MovieBox App From BlueStacks
MovieBox can be launched either from the BlueStacks home screen or its desktop icon by double-clicking.
As soon as you launch MovieBox, you'll see the Featured Page, where all the trending movies and TV shows will appear, and you can select one to begin watching.
Before streaming any content, you must log into your Google account when you click on play.
Conclusion
Overall, the process of downloading MovieBox on a PC is pretty simple. And once you have the app installed, you can start watching all your favorite movies and TV shows immediately.
Frequently Asked Questions
Can I get MovieBox on a PC?
MovieBox does not have an official PC app, but you can run the Android version of MovieBox on any PC using an Android emulator such as BlueStacks.
Unlike Netflix, Hulu, and others, MovieBox requires no subscription, and its large library of movies and TV shows is available for free. In addition, a paid version is also available if you wish to download or stream content in higher quality.
Can I download content from MovieBox?
Using MovieBox, you can download movies and TV shows for free and watch them whenever you want without being connected to the internet.
What are some MovieBox alternatives?
Several free alternatives to MovieBox exist, including Popcorn Time, MediaBox, Stremio, and Crackle, and paid options such as Netflix, Hulu+, Disney+, etc.