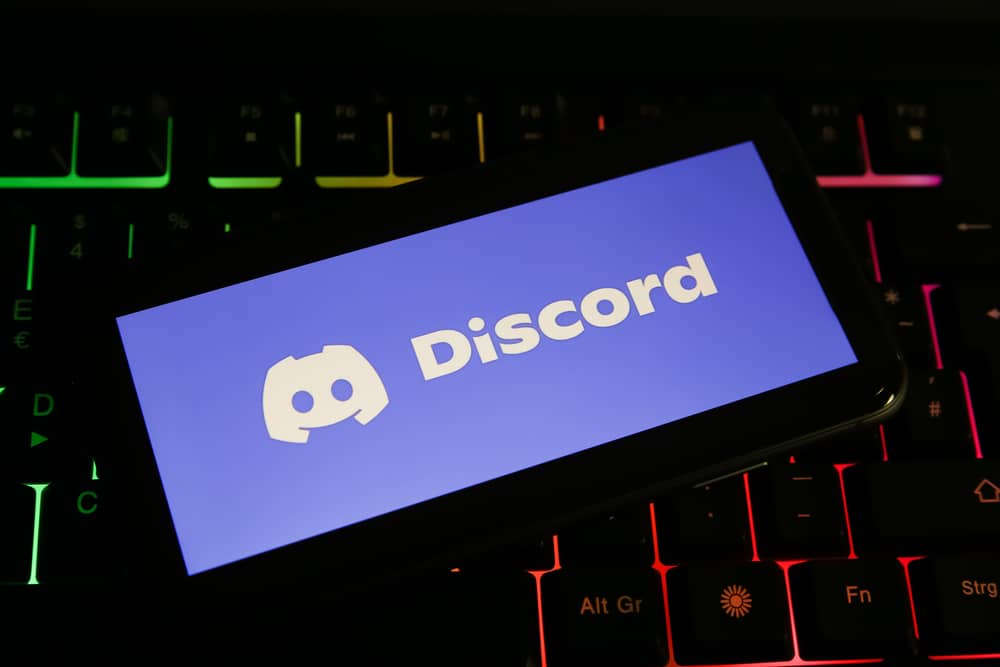 Discord offers a friendly and effective platform for people to communicate with their loved ones and communities. Anyone aged 13 and above can join this free video, chat, and voice app. Today, the app has become very popular.
Video gamers, in particular, experience lots of fun on Discord as they play co-op games with their friends. Sometimes you may need to connect to one of your friend's servers, and to do that, you have to find their IP address. That's especially true in some games like Disney Infinity or Minecraft.
Finding your friend's IP address can be very hard (if not impossible) unless you're particularly tech-savvy. If you're reading this post now, you probably want to know how you can find someone's IP on Discord.
After our in-depth research, we are ready to tell you whether or not it's possible to do so and how to do it. So, we won't waste much of your precious time; we'll dive right into it.
Can You Get Someone's IP From Discord?
It's impossible to get someone's IP on or directly through Discord. This is one of the most secure communication apps in the world. It uses Transport Layer Security (TLS) and other sophisticated technologies to protect users from hackers and scammers.
Moreover, Discord hosts itself, which adds another wall of protection. Thus, you won't get your friend's IP on the app. Indeed, check what Discord Inc had to say about this on Twitter. But, you don't have to give up yet.
There are possible workarounds that you can use.
Ensure you get permission from the person you want to find their IP first. We discourage you from obtaining anyone's IP address from Discord. IPs may sometimes be considered personal data. It's illegal to get this data for whatever purpose without their owner's consent.
Here's how to get someone's IP on Discord.
Method #1: Obtain Someone's IP Through Discord IP Resolver
You can utilize the Discord IP Resolver to get someone's IP on Discord. The process is simple, effective, and involves a few steps, as shown below:
Launch your Discord and head on to "Settings," and then choose "Appearance."
Click on the "Developer Mode."
You can view the profile of the person whose address you're targeting. Now right-click the profile and copy their ID.
Go to Discord IP Resolver. On the top of this page, you'll see a space to past the content you just copied – it's written, "Discord User ID."
Paste the ID and click "Resolve" to obtain the IP address.
You'll only obtain IP addresses from targets only when they are online. Thus, you must perform this exercise during the person's active time on Discord.
Method #2: Get Someone's IP Using Grabify
You can use a third-party web-based app such as Grabify to grab someone's IP on Discord. Using this application doesn't require a lot of technical skills, and you don't need to worry about anything.
However, you'll require the help of the friend you want to get their IP address. You have to lure them into clicking on the link the IP grabber website will generate for you. You'll only get their IP only when they click that link.
So, here are the steps to follow:
Go to Discord and log into your account. As mentioned in Method #1 above, your target must be online for the IP grabbing process to go through successfully.
Navigate to the message icon on the account's dashboard. Initiate a conversation with your target.
Once your conversation is mature, send your friend the link. The link could be in the form of a picture, video, file, etc. Whatever you send ought to compel your target to click it.
Go to Grabify on a new tab in your browser. Paste the link you wish to send your target on the space written: "Enter a valid URL or tracking code."
Choose the "Create URL" option on Grabify. You'll be redirected to fill a CAPTCHA; follow the on-screen prompts to finish the process. The site will create a string link that you can send to your target. You're free to customize the link in the domain, such as bit.ly.
Now copy that link and send it to your target. You'll be all set once they click the link.
Go back to Grabify and reload the link you had sent. Next, open the icon to view the IP that the site has logged. The entire process takes only a few minutes.
Final Thought
Getting your friend's IP address directly on Discord is not possible. The platform values the security of its users and protects them well from scammers and hackers.
However, you can utilize a few possible workarounds, such as Discord IP Resolver and Grabify app or website. We have described these two methods in our guide on how to get someone's IP on Discord.
Frequently Asked Questions
What can I do if someone obtains my IP from Discord?
Someone can do you a lot of harm if they get hold of your IP address on Discord or through any other app. However, you don't have to worry about a thing because no one can obtain your IP address on Discord. However, they can get the IP through other means. You must avoid sharing sensitive info or clicking links from strangers or people you don't trust.
Can my 8-year-old use Discord?
No. Discord's Terms of Use require one to be at least 13 years old to join the platform. 
Is Discord safe for my child?
The safety of your child depends on how they use the platform. We mentioned that Discord protects its users by putting in place sophisticated security measures. Your kid will be safe as long as they avoid interacting with strangers on the platform, sharing sensitive info, and clicking on malicious links. Try to keep an eye on your child while they use the platform.