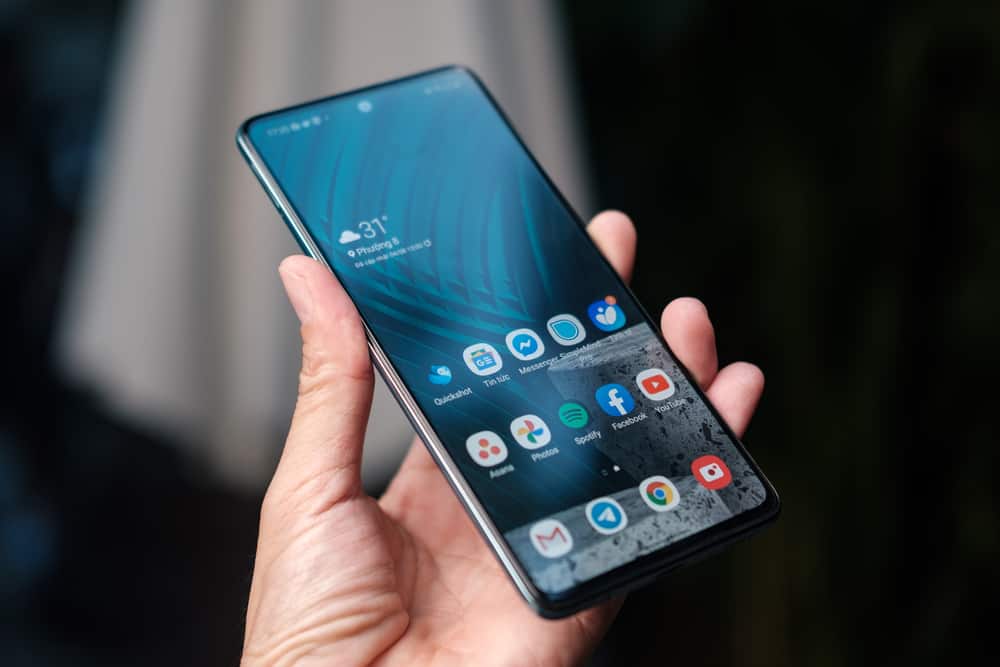 If you are an Android user and use a WiFi network, you will eventually feel the need to know how to locate SSID on your device.
It is possible to find SSID on your Android Phone by navigating to the Settings > WiFi. Here, you will see a long list of networks, and the one you are connected to is your SSID.
It's exciting to know your SSID and edit it to easily distinguish it from other WiFi networks, especially if there are multiple SSIDs on your list.
This step-to-step guide will show you everything you need to locate SSID on your Android device. We will also explore the meaning of SSID, how you can find it manually on your router, and what happens if multiple networks have the same SSID.
What Is SSID on Android Phone?
SSID stands for Service Set Identifier, and this term is usually used for your network's name.
When you open the WiFi tab on your Android device, you will find a list of network names. These names are actually the SSIDs of different WiFi networks in your area broadcasted by various access points and WiFi routers. So that nearby devices can find all the available networks.
You can also secure your connection by putting a password to it.
Finding SSID on Android Phone
You don't have to be a tech enthusiast to find the SSID on your Android device. However, our step-to-step guide will save you a lot of time and take you through the entire process without any trouble.
Now that you know what SSID is, it is time to reveal the three methods for how to find SSID on an Android phone.
Method #1: Finding SSID From Settings
You can easily find the SSID on your Android device by following these simple steps:
Find the "Settings" menu on your home screen and tap on it to open it.
Now, select the "WiFi" tab, and enable it; a list of all available networks will appear.
Next, locate the network you are currently using, and it will either appear with a blue tick or "Connected" written on it.
The name written above the connected option is your SSID.

Method #2: Finding SSID Manually
The SSID is often located on the back of the router and printed on a sticker. However, this won't help if someone has already changed your router's SSID. Here is how you can trace it manually:
To find your SSID from a router, tilt it and look at the back or on the side.
Next, locate a sticker near the barcode.
Now, you will see it labeled either as "SSID" or "Network name," which is the SSID of your Android device.

Write down your SSID somewhere or take a picture, so you don't forget it.
Method #3: Finding Mobile Phone Hotspot SSID
Your cellular hotspot SSID is your name for sharing mobile data with others. It's quite straightforward to locate this on your Android Phone with the help of the following easy steps. 
Go to the "Settings" menu from your home screen and tap on "Personal Hotspot."
Now, go to the hotspot configuration tab and see your "Network Name."
The name written in front of the network name is your hotspot SSID.

You can also hide your hotspot by selecting the "Hide My Hotspot" icon. This will allow you to choose the people you want to share the network with.
What Happens if Multiple Networks Have the Same SSID?
If your Android device is connected to a WiFi network, your connection will remain unbothered even if multiple networks in your vicinity have the same SSID as yours. On the contrary, your network might face difficulty while reconnecting as it will pick the one with the strongest signals.
However, if strong passwords protect those SSIDs, your device cannot connect to them. But if passwords do not secure them, your Android device can automatically connect to any one of them, allowing criminals to monitor your internet traffic.
Therefore, your credit card details, passwords, and other personal data can also be stolen. So it's better to change your SSID in such cases.
Summary
In this write-up on finding SSID on an Android phone, we have looked at what SSID is and explored three different methods to locate it on your device. We have also discussed how to find SSID manually and what happens if multiple networks have the same SSID.
Hopefully, one of these methods has worked for you, and now you can successfully identify your network among other WiFi networks. However, if nothing has worked out for you, check the wireless network settings and ensure that you have access to hidden networks. Have a good day!
Frequently Asked Questions
Why can't I find my SSID?
There can be numerous reasons for which your SSID is not visible. For instance, your network may be password-protected, and your device has no authorized access.
Another possibility is that the network you are trying to connect to is hidden. For this, enable the show hidden networks option from Settings> Wireless Network Settings on your Android Phone.
Is SSID the same as WiFi name?
Yes, SSID and WiFi names are the same, as SSID is the technical term used for your network's name. It generally consists of 32 characters and distinguishes your network from all others in your vicinity.