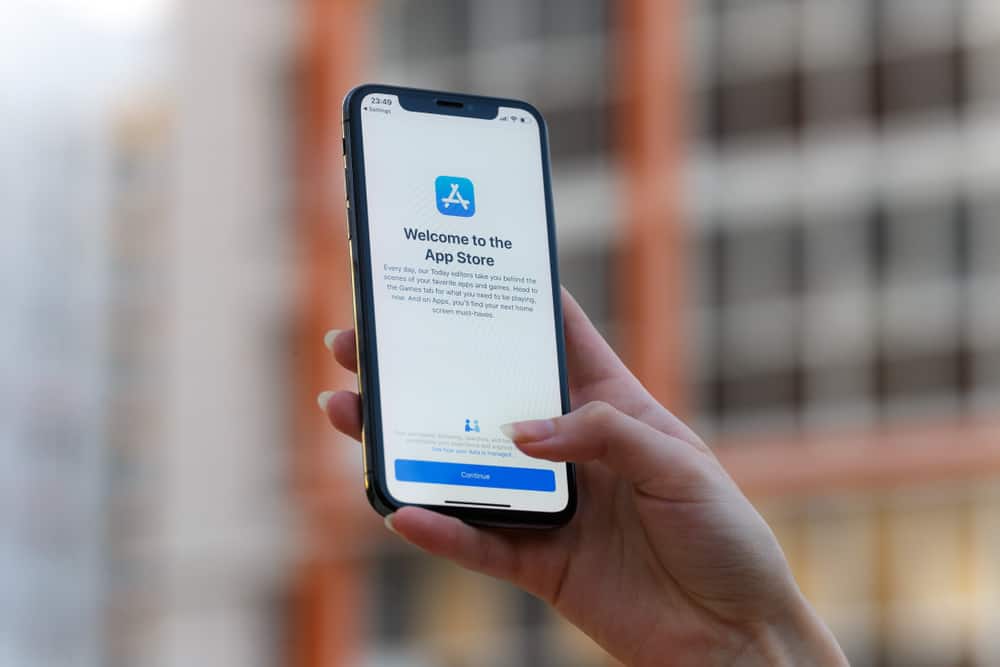 Apple has been on top of the smartphone industry since the first iPhone was released in 2007. The iPhone is known for its high quality and durability while making it easy for you to buy apps from Apple Store and keep a record of your purchases, although you may not need them sometimes.
You can delete the purchase history on your iPhone by hiding or deleting the apps on App Store or iCloud on the phone or by using your iTunes account on a Mac. 
Many people face difficulties in deleting their iPhone's purchase history. If you're one of them, this is the perfect guide for you.
When Do You Need To Delete Your iPhone History?
Generally, you should delete your iPhone history when the device is no longer used or when the storage starts to affect your phone's performance.
Deleting the iPhone purchase history helps reduce the amount of data stored on your phone and increases space for apps and other activities. It also ensures security for the phone and reduces the need to remember passwords and additional information.
Also, you could be one of those people who had set up a family sharing account on your iPhone so that your family members can share subscriptions and locations. However, you may want to hide a particular app or subscription from them.
Deleting Purchase History on iPhone
Removing purchase history on your iPhone is relatively easy. But you need to know how to do the whole process without any mistakes. Our step-by-step instructions will guide you with easy-to-follow methods and make them fun to read as well.
So, if you have purchased something from your Apple Store and want to delete your purchase history, you can do it with the following three methods.
Method #1: Using iPhone App Store
In this method, you will hide the purchase history of a specific app through your iPhone's App Store account.
Open App Store on your iPhone and tap on your Avatar at the top right corner.
Locate and open "Purchased".
Under "All", locate the app you want to hide.
Swipe your finger from right to left on the app.
A "Hide" Button will appear; tapping it removes the app's history from your iPhone.
Method #2: Using iTunes on Mac
In the second method, first, connect your iPhone to your Mac Pc with a USB cable, and access your iTunes account to delete the purchase history in the following way.
Select App Store on your PC and access iTunes Store.
Now click on your Account and choose Purchased (Family Purchases, if you have a family account).
Find your desired app and choose the Delete History option.
If you can't find the Delete History Option, tap the (x) button on the top left corner of the app to hide it. This will eventually delete the app history as well.
Method #3: Using iCloud
You can also use your iCloud account on your iPhone to remove the transaction history. 
Open your iPhone.
Open the Settings App and tap on your Username in the top right corner.
Now navigate to Manage storage> Backups and choose your iPhone from the list of devices.
Next, select Data to Back Up and choose Show All Apps.
Find an app you want to delete and tap the switch to the Off position.
Finally, tap on Turn Off & Delete to delete all the related data from iCloud.
Remember that if you delete your purchase history, you will not be able to restore it.
How Do I See My Apple Purchase History?
To view purchase history on your iPhone, you must be signed in to your Apple account through which the purchase was made.
Afterward, go to Settings > Username > Media and Purchases > Purchase History. Now your purchase history will appear. By default, the time is set to 90 days; you can change that by clicking on it and selecting a time range.
Summary
In this guide about how to delete purchase history on iPhone, we've discussed three quick methods that can solve the issue for you, either by hiding an app or using your iCloud or iTunes account to delete it. We also discussed why you need to delete your history and how to view it on your iPhone.
We are hopeful that this guide will be of great use, and you don't have to face any issues in removing or viewing your purchase or transaction history. Now you can free up some storage on your iPhone or hide your records from someone as well.
Frequently Asked Questions
Can I Have 2 Apple IDs on One iPhone?
The simple answer is Yes. You can use two or more Apple IDs on the same iPhone. But, your subscriptions and App Store purchases will remain on the same account that you used to buy them. You are free to use a different account for iTunes and App Store and another one for facetime or iCloud.