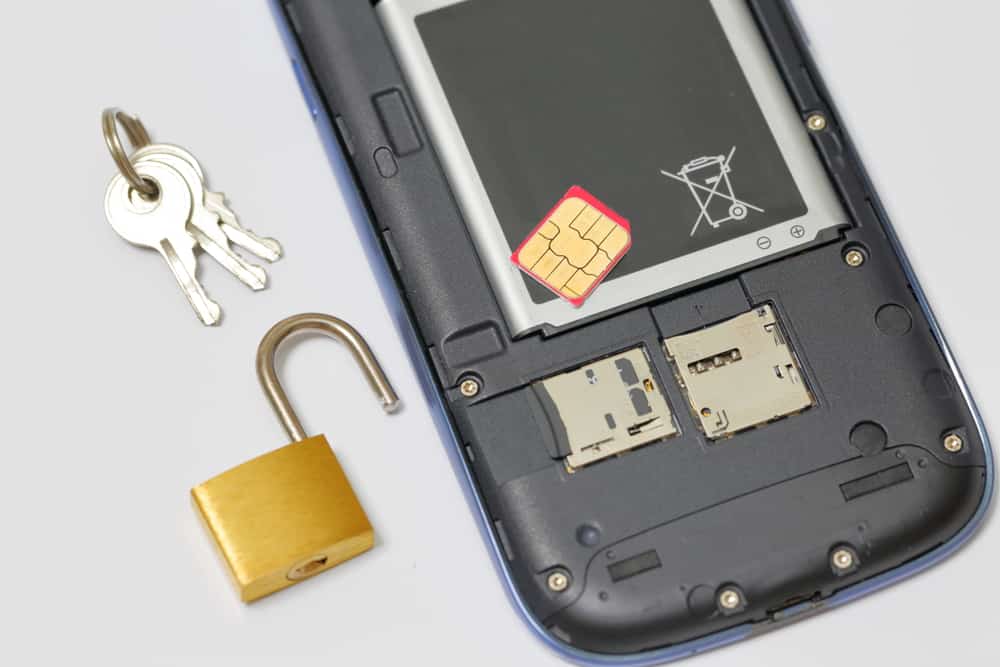 The network-locked SIM card inserted error occurs when the SIM card cannot connect with the network service provider for one reason or the other. This error usually appears when you have recently gone for data restoration or have run a system upgrade on your device.
It is possible to unlock a network-locked SIM card inserted by inputting the unlock code provided by your network carrier, repairing your phone's firmware, or using an online SIM unlock service like Android SIM Unlock.
If you want to know the factors that lead to the locked SIM card inserted error and are looking to discover some ways to unlock these mini chips, we have written a comprehensive article to fix the problem.
Why Do I See Locked SIM Card Inserted Error
Some of the reasons leading to the locked SIM card error are as follows:
Network Lock.
Region Lock.
Faults with the device's firmware.
System Error.
Fixing the Network Locked SIM Card Inserted Error
Getting rid of the locked SIM card inserted error on your device doesn't need a lot of technical knowledge and is not as complicated as most users think of it. To add to it, our step-to-step guide will make this whole process much more accessible and trouble-free for you.
Here are the three simple methods on how to unlock network-locked SIM cards. 
Method #1: Contacting Network Carrier
If you see the invalid SIM card error message, you can easily fix it by contacting your previous service provider and getting an 8-16 digit code to unlock the SIM. After receiving the code, here are the steps you need to go through.
Turn off your Android device and insert the SIM card.
Reboot the device, and you will be asked to turn in the unlock code on reboot.
Type in the code you have received from the carrier.
You will be locked out of the device on typing the wrong code, so be careful and type correctly.
To get the code from your service provider, you need to abide by certain requirements, which you can find on your service provider's website.
Method #2: Repairing the Phone Firmware
If you are suddenly getting the locked SIM card error message on your phone after a restore or an update, this might be some problem with your device's firmware. You need a powerful firmware repair tool and follow the steps below in this case:
Step #1: Install a Firmware Repair Tool
First, download Reiboot for Android (a firmware repair tool) on your PC and launch it. Next, connect your smartphone with the computer and select the "Repair Android System" option.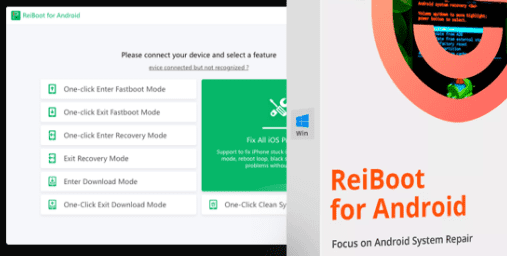 Step #2: Enable USB Debugging and Select Repair Now
Enable the USB debugging option from the "Developer Settings". Choose the "Repair Now" option from the appearing interface to proceed.
Step #3: Provide the Device Information
You will now be asked to fill in the device info. Click on the "?" option and download your device firmware after providing your device information successfully.
Step #4: Download the Firmware Package
The Reiboot for Android tool will now start downloading the latest firmware package. Once the download is completed, choose "Repair Now" to initiate the repair process.
The repairing process takes 10 minutes, after which you will be able to reboot your device as usual without getting the Network locked SIM card inserted issue again.
Method #3: Using Android SIM Unlock
Another method to get your SIM back to the unlocked state is using an Android SIM Unlock software. Here are the steps you need to follow to recover the SIM: 
Step #1: Install Android SIM Unlock Software
Install the Android SIM Unlock software and launch it on your computer. Choose the "SIM Unlock" option on it.
Step #2: Connect Your Device to the Computer
Connect your device and PC via a cable. Enable the USB debugging so your PC can automatically detect the phone. Click "Next" to proceed.
Step #3: Set Device in USB Settings
For setting up the device in USB service mode, dial *#0808#, or ##3424# or #9090# on your Android phone. After dialing the code, choose either M + MODEM + ADB or UART [*] or CDMAMODEM option on your phone. Next, choose "Unlock" to move to the next step.
Step #4: Unlock the SIM
The unlocking process will now be initiated and can take some time. Once the device gets unlocked, put it to normal mode by tapping on "Restore Mode".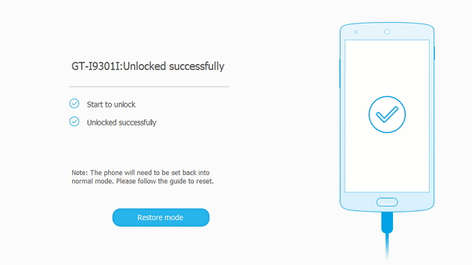 Summary
In this write-up on how to unlock a network-locked SIM card inserted, we have looked into some reasons for this error. We have also explored a few methods for unlocking the SIM card successfully.
Hopefully, one of these methods has worked for you, and now you can successfully access your device to make calls, send/receive texts, and use mobile data.