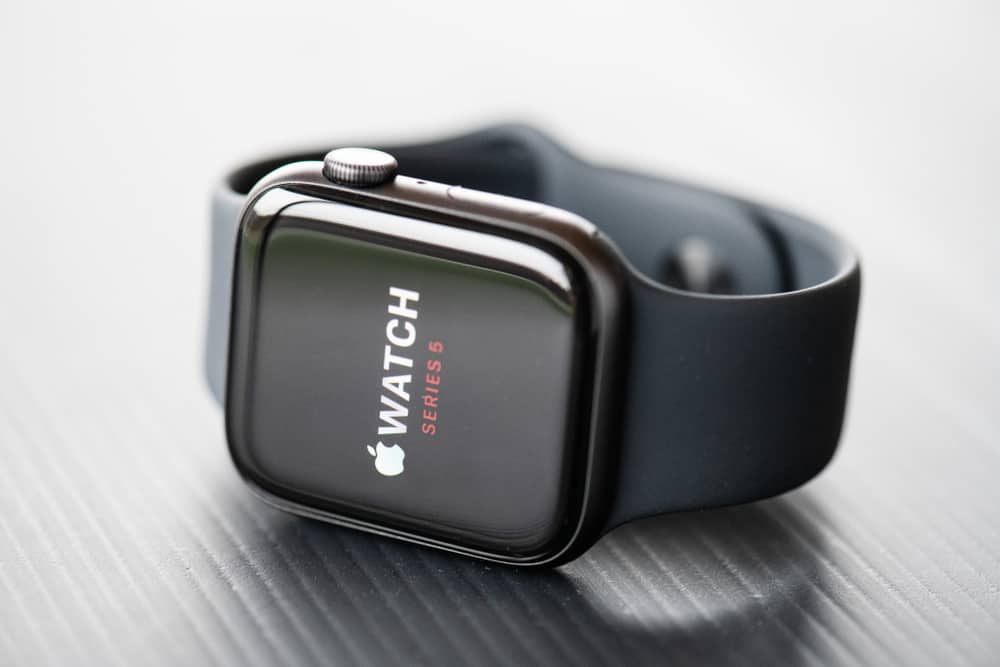 An Apple Watch can do a lot for you, from tracking your sleep and fitness levels to being your iPhone when the phone is away. It truly is a magnificent gadget. You might disagree, yet there is one delightful feature that will surely make you sing its praises: using the Apple Watch as a MagicBand. 
Here's how to use Apple Watch as Magic Band.
1. Sync Apple Wallet with your Apple Watch.
2. Download the My Disney Experience app.
3. Use Apple Wallet as the payment method.
Once done, you will be able to enter your hotel room without a key card, catch live photos, order food, and even view waiting times.
Keep reading to learn more about using the Apple Watch in Disneyland. In addition, you will learn all about what you can do with this feature.
How To Link Magic Band to Apple Watch
Here is a complete guide to using your Apple Watch to handle all the essential things the next time you go to Disneyland.
Step #1: Setting Up Apple Wallet on Apple Watch
Go to the Wallet application. 
Click on the "Add Card" option.
Tap on "Add Debit Card" if you have a new card. Otherwise, click on "Add Previous Card".
Fill in the respective details and banking information. 
Confirm via your email address.
Step #2: Download My Disney Experience Application 
Here is what you need to do next.
Download the application from the App Store.
Open the application.
At the bottom, click on the three dots.
Go to "Disney Magic Mobile Pass" > "Set Up Your Pass".
If you carry more than one pass, select them all, then choose a theme.
Tap on "Add to Apple Wallet". 
Follow the relevant instructions. 
Step #3: Using Apple Watch As Magic Band Pass 
Follow these steps.
Head to the ticket reader.
Hold up the top of the Apple Watch near the reader without taking the watch off.
A checkmark will pop up on your Apple Watch, indicating it is done. 
A MagicBand pass costs $40-$70. If you have an Apple Watch, it will cost you nothing to go inside Disneyland and avail yourself of the same services as a MagicBand pass.
What Can I Do With My Apple Watch As a Magic Band?
You can do several things, and we compiled them all in one place for your ease. 
There is no need to carry tickets since you can put the Apple Watch in front of the ticket reader, and it will authorize you to go inside Disneyland. 
You also do not need to move around with your hotel keycard. There is no problem with carrying the hotel key when you can tap the Apple Watch against the system to grant entry into your hotel room, and you can do the same with the park entrance.
Moreover, you can even order food and other purchases straight to your hotel room.
Instead of waiting in lines for every ride, you can check in on the waiting times and the queues outside those rides. Plus, book your spot from outside the park.
Here is the best part. Since the photographers are available all over the park, you can ask them to take an appealing picture of you. Then, ask the representatives to send the images to your watch. Voila! Within seconds, you can have all those pictures with you.
Conclusion 
An Apple Watch can be used as a MagicBand pass, and the process is relatively smooth. You only have to download My Disney Experience before hopping on this leisurely ride. We hope that this blog helps you. 
Frequently Asked Questions 
Can I use my phone as a MagicBand?
Yes, you can turn your iPhone into a MagicBand pass. You can enter Disneyworld, get into hotel rooms, and even connect photos on your iPhone with this feature.
What do I use at Disney if you don't have a MagicBand?
You can use your iPhone or your Apple Watch if you do not have a MagicBand pass. While a MagicBand pass costs $40-$70, using your smartphone or Apple Watch costs nothing.
How do I use MagicBand with my iPhone?
1. Go to the Shortcuts > "Automation" > "Create Personal Automation".
2. Select "NFC".
3. Scan the NFC tag until it is detected.
4. Name the NFC tag.
5. Go to "Add Action", then tap on "Scripting".
6. Tap on "Open App" > "Choose" > "Disney World".
Is Disney MagicBands necessary?
No, it is not required, but it can make your experience at Disney World hassle-free.