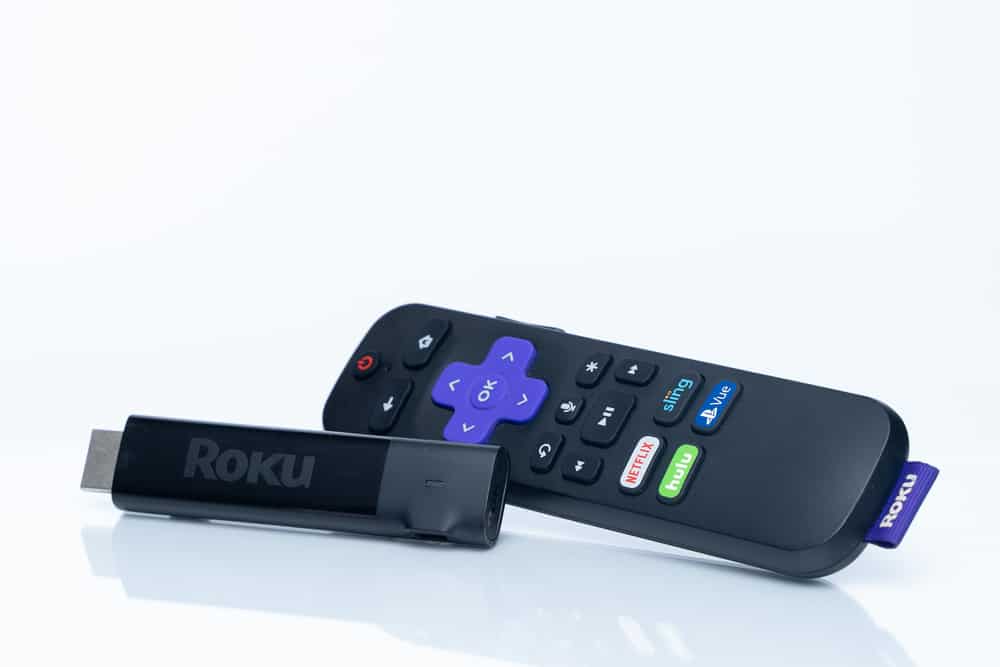 Want to organize apps on Roku TV according to your preferences? Wish to prioritize the icons you click on most? Are you wondering if it's possible? So yes! Roku provides you with the feature to arrange the apps on the home screen the way you want.
To move apps on Roku, simply grab your remote and from the Home screen, navigate to the channel you want to move, and click on the asterisk. Select the "Move Channel" option. Use the arrows in your remote to navigate to the new position and click "OK".
Let's look at what Roku is and the step-by-step solution to arrange apps on it in detail.
What is Roku?
Roku is a brand of digital media streaming devices manufactured by Roku Inc., an American company. A Roku TV is a form of smart TV. It is a gadget (manufactured by Roku) that allows you to stream media (shows, movies, and even music) from the internet to your television. You can even use it to download channels and apps.
Roku devices offer the excitement and simplicity of streaming to your big-screen television. You have complete control over what you watch and pay for. It's what we like to call "TV on your terms."
Roku Mobile App
Roku also offers Android and iOS apps. So, you can control your Roku device without a remote. You can perform all the steps to move channels on your Roku device through your mobile device.
Steps to Move Apps on Roku
Roku calls the app a channel. Sometimes, you download your favorite channel on Roku. By default, Roku moves the newly downloaded one to the bottom. You want to move it to the top to access it easily. Or just want to rearrange them according to your preferences. It's pretty straightforward. Below is a step-by-step solution to do what you are looking for.
Step #1: Press the Home Screen
On your Roku remote, press the "Home" button. Because at the moment, you may not be on your Home Screen.
Step #2: Navigate the App You Want to Move
From the arrow keys on your Roku remote, navigate to the channel you want to move.
Step #3: Click on the Asterisk Button
On the top right of your screen, click on the star " * ". It will open the "Options Menu".
Step #4: Click on Move Channel
Select "Move Channel" from the "Options" menu. After that, you can see the arrows around the icon.
Step #5: Select Your Desired New Position
It's time to move the channel. Navigate to the new position for your channel, and finally press "OK" on your remote. And you are done!.
You can repeat the steps for the other channels as well.
Summary
Roku smart TV offers a wide range of features, from watching normal TV channels to streaming your favorite ones for free or paid. Rearranging your Roku apps is easy and quick. You can use your Roku remote or mobile app to arrange them according to your desired order.
Frequently Asked Questions
Why am I unable to reorder channels on Roku?
There can be situations where you might be unable to move your channels. Possible reasons could be:
1) You click on the channel instead of highlighting it.
2) Due to network issues, the Roku device goes offline. It was not able to save the rearrangement of channels. So, make sure your WiFi connection is stable.
3) Your Roku Operating System might be outdated.
How to add channels on Roku?
From the Home screen, click on "Stream Channels". If the channel you want to add is free, click on "Add Channel". If it's a paid one, you need to buy it by entering your Roku PIN.
How to delete channels on Roku?
Suppose you are no longer interested in a channel and want to delete it. Simply, on your home screen, navigate to the channel you want to delete and press the star icon. Now, choose "Remove Channel" and hit OK on your remote. Confirm your action when prompted. The channel will be deleted from all Roku devices linked to your account.
Can I watch regular TV on a Roku TV?
Absolutely. You can enjoy the regular TV channels on your Roku TV through your home antenna for a low monthly fee.
Can I add free channels on Roku?
Roku offers a lot of channels free of cost. Via the Roku channel itself, you can enjoy more than 200 free channels.
You can freely download Netflix on Roku. But to watch the TV shows on Netflix, you have to pay a subscription fee. There are many payment plans for Netflix subscriptions. Starting from 9.99$ per month. You can cancel or upgrade the subscription plan anytime.