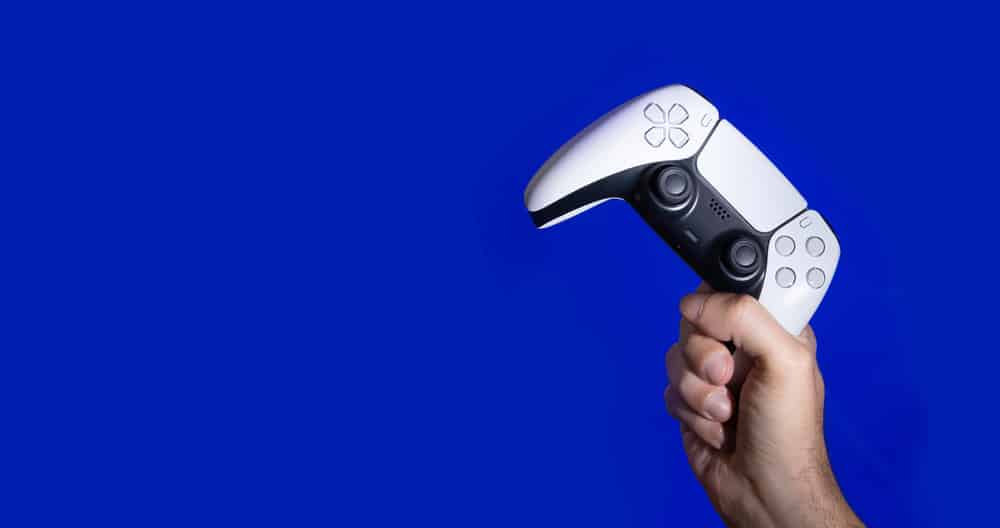 PS4 is certainly a remarkable gadget that combines engagement with joy at reasonable pricing when it comes to gaming. The primary gaming controller for the device is DualShock 4, developed by Sony Interactive Entertainment. Not only is the PS4 controller capable of offering an extraordinary gameplay experience, it also outplays other controllers out there in terms of overall performance.
Among the most exhilarating features of the PS4 controller is its ability to vibrate. If you've been enjoying PS4 for a while, you should have experienced the thrills associated with vibration.
This guide will study some effective tips to make the PS4 controller vibrate continuously. But before that, let's take a deeper look at the controller(s) used for PS4.
The PS4 Controller
When it comes to PS4, DualShock 4 is always the top choice. Perfect for what it's meant for, this controller is small, wireless, and sleek that comes with a built-in speaker, motion sensors, touchpad, and varying lightbar colors, all of which contribute to the gaming experience.
Unlike Xbox One pad, the DualShock 4 can be attached with headphones or a gaming headset. However, its battery life of four to eight hours may not be very impressive. Since they rely on micro USB charging and frequent top-ups, getting a charging dock along with it makes sense.
Tips to Make PS4 Controller Vibrate Continuously
On its own, a PS4 controller has no utility that enables it to vibrate nonstop. But this doesn't mean you can't achieve that at all. Thanks to in-depth research conducted in this area, experts have discovered several techniques to make repeated vibration possible, including programming and apps.
Sometimes, the vibration feature of your controller will inadvertently be turned off from the control center. In that case, too, your controller will not vibrate.
Here are some steps to make the PS4 controller vibrate continuously:
Enable the Vibration Feature in Your PS4 Controller
To achieve the desired vibration level, enable the PS4 controller's vibration from its vibration mechanism. To do so, navigate to "Settings" from the home screen and choose the device that is your PS4 controller from the drop-down menu. Then select "Vibration".
If you want to disable the vibration feature, go to the same settings and simply uncheck the "enable vibration" option.
Using iVibrate App to Make PS4 Controller Vibrate Continuously
One effective way to make your PS4 controller vibrate continuously is to use a third-party application called iVibrate to make the device vibrate on macOS, Linux, and Windows. The app is free and is compatible with not only Sony DualShock 4, but also a variety of other controllers such as Xbox 360 controller and container One controller. Follow these steps to use it:
Download the iVibrate driver app.
Complete the download process and install the application on your computer. 
Run the iVibrate driver application to make your controller vibrate constantly.
Regardless of the game you play, you should then be able to engage in vibration mode. Featuring more than 20 vibration designs, 3 vibrating modes, and 10 vibration strength settings, the app makes it easy to force a PS4 controller to vibrate relentlessly, delivering an endless fun experience.
If you're a macOS user, the application is also available to you. Hence, the application can be used for PS4 controller vibration on your Mac too.
On top of that, the application works with remote game controllers too, so the gamepad controller should stay under your control.
What Features Does iVibrate Include?
Some of the features of iVibrate app include:
Motor Sliders: allow for full customization over your gamepad's vibration.
Manual Vibrate: Until now, you could only use the standard toggle to vibrate your gamepad. Using iVibrate, you can do that using a button as well.
One-handed mode: At any point, while playing the game, you can switch to one-hand mode.
Shuffle Patterns: The app allows you to shuffle between the vibration patterns on iVibrate. Once you turn on the feature, the app will automatically choose a pattern at random after a specific time.
Now that you know how to make your PS4 controller vibrate repeatedly using a third-party application, let's find out the same can be achieved using DS4 Windows:
Using DS4 App to Make PS4 Controller Vibrate Continuously
Fortunately, the DualShock 4 controller has an app called DS4 Windows. To use it to make your controller vibrate, follow these steps:
On your computer, launch the DS4 Windows app.
Don't forget to save the settings on "Hide DS4 controller".
Connect your PS4 controller with your smartphone using Bluetooth.
Next, launch "Rocket League".
Turn down the controller by pressing the center button and "choices for me".
Using a micro USB connector, connect your PS4 controller to your computer.
Switch on the PS4 controller.
You're done. Enjoy the continuous vibration of your PS4 controller.
Conclusion
Vibration in your PS4 controller adds more to your gaming experience, makes your games more interesting, and enhances your engagement level in the game.
You should have obtained a fair idea about how to make your PS4 controller vibrate continuously. Since the controller's settings don't allow this, you need to leverage a third-party app capable of programming the controller to vibrate continuously.
This guide provided you with step-by-step instructions for using iVibrate and DS4 to achieve constant controller vibration. After that, where you plan to play Fortnite or GTA, the vibrations will make shooting more enjoyable.