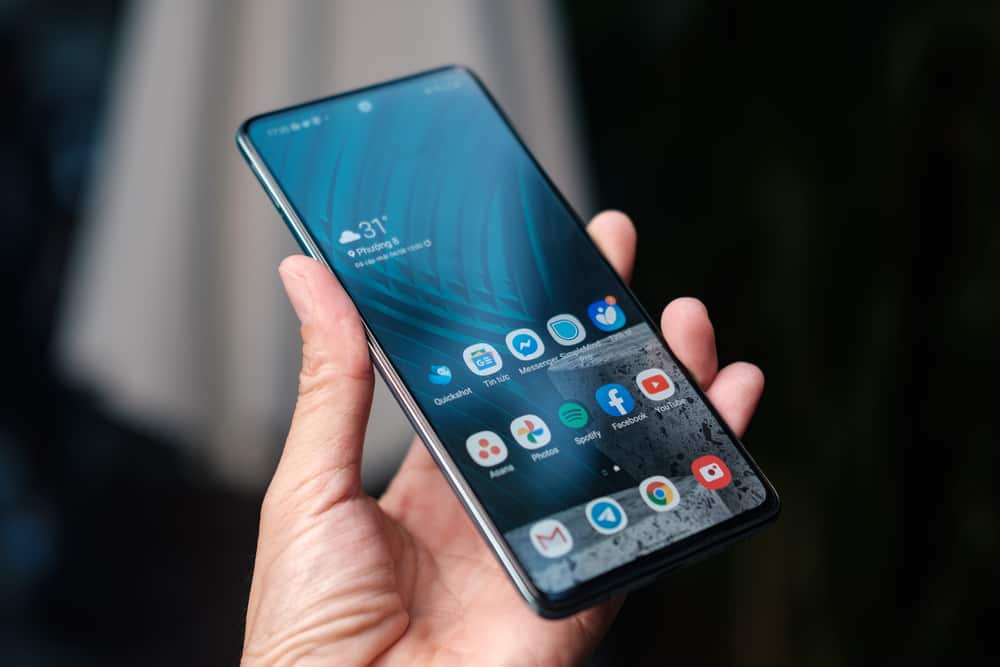 MOV files are QuickTime media containers developed by Apple and supported on Windows and Macintosh platforms. You can store multiple audio and video streams in this file format. Most Android phones and tablets generally do not support MOV files natively.
It is possible to play the MOV file on an Android device using the default player. However, if your device's player does not support the MOV file format, install a third-party tool to convert the MOV file to the one supported by your device. 
If you've recently switched from iOS to Android, you're likely to have a lot of QuickTime videos you'd like to play. 
In this article, we'll show you how to play MOV files on Android in just a few simple steps. It's hardly rocket science, and everything can be completed in minutes.
How MOV Extension Works
You can include video and audio tracks in MOV files, but this format is unique because it can hold files with different encodings and synchronize them.
Each media track can be encoded using one or more distinct codecs. To play a MOV file on Android, you only need an application that can recognize the precise codec(s) used in the file.
The MOV format will synchronize audio and video files regardless of their encoding, allowing them to function together.
Opening MOV Files on Android
Are you confused about how to open MOV files on Android? Our 5 step-by-step methods will help you open and play your files in no time. 
Method #1: Using the Default Android Player
With some Android devices, you can play MOV files with the default player. 
Go to the File Manager of your Android phone/tablet.
Click on the Video section.
Locate the MOV file you wish to play.
Choose the default video player to open and play the file.
Method #2: Using VLC Player
To play a MOV file, download and install VLC player on your Android device and follow these steps.
Open VLC and go to the "Media" tab. 
Select "Convert/Save" from the drop-down menu.
After adding the video to the list, select "Convert/Save" again.
Choose the MOV file and click "Save".
Navigate to the destination folder and click "Start".
Finally, your MOV file will be converted to MP4 and is playable on your Android device.
Even if you don't plan to play MOV videos with VLC player, it is still a good idea to have it on Android devices.
Method #3: Using MOV to MP4 Converter App
To convert a MOV file and play it on Android without any hassle, MOV to MP4 converter is an ideal app for this task. The following are three steps to get the job done.
Step #1: Installing the App
Search for the MOV to MP4 converter app in the Play Store and install it on your Android device. 
Step #2: Selecting the MOV File
Once you launch the app, a "File" icon can be seen in the bottom right corner of the first interface. It will lead you to the storage area of your device, and you must locate and choose your MOV file from your storage for conversion.
Step #3: Locating the Output Folder
The app will lead you to a new screen after selecting your desired MOV file with a menu (three dots) icon in the middle. To pick the output folder, tap on the menu icon. To store the output, choose a low-density folder.

Conversion will begin once you've chosen a course. It will just take a few moments before the required file is ready to be opened in the file format supported by your Android device.
Method #4: Using Video Converter Android
Video Converter Android efficiently converts the MOV files on your Android device to a playable version. To use this app, follow these steps.
Download and install Video Converter Android from Play Store. 
Launch the app and browse to add the MOV files on your Android.
Touch the refresh icon on the top of the screen.
Go to the "Converter" tab and choose "MP4" or other Android-supported formats from the list of codecs.
Tap on "Start" to begin the process of converting MOV files to MP4 and play it afterward on your Android default player. 
Method #5: Using MX Player
MX Player is an app you should install if you're seeking an easy-to-use media player that can play MOV files. Here is how to use it.
Search and install MX plate from Play Store.
Tap on the app to open.
Turn on the "Allow Access to All Files" option.
Browse MOV files on your Android and play them on the MX Player.
Summary
We've briefly discussed the MOV extensions in this guide about opening MOV files on Android. We also explored the method of playing MOV files on a default Android or third-party player. If your Android player does not support MOV file format, we showed you different ways of converting MOV files to a supported Android format to play them.