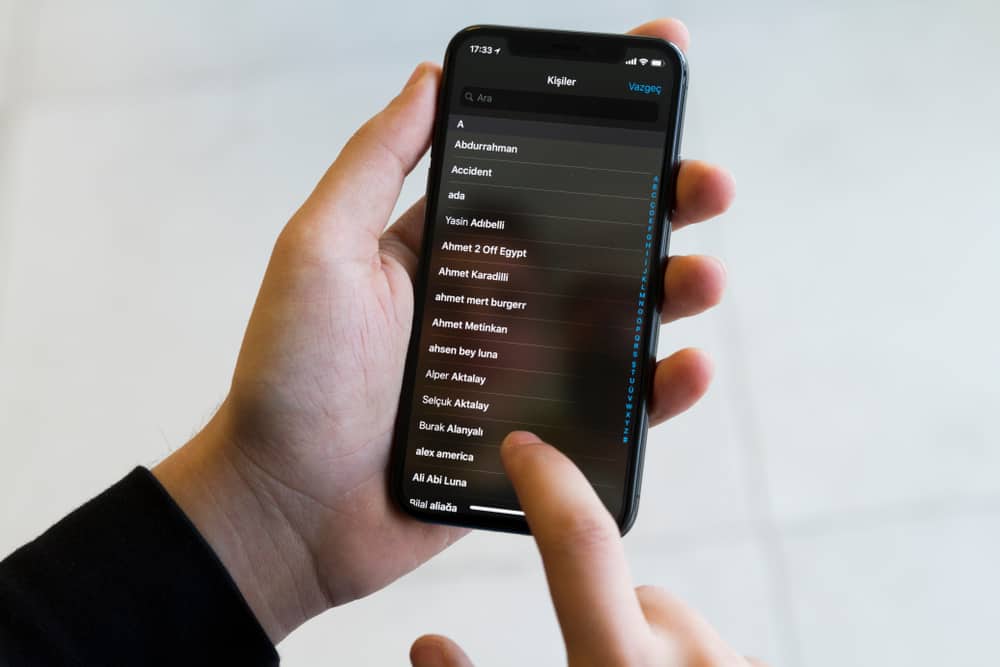 Sometimes, it makes sense to merge contacts on your iPhone to get rid of duplicate contacts and clean up the clutter in your contact list. Other times, you may want to have separate entries for different information about your contact. For instance, you may want to have a different entry for your friend's email address, personal number, and phone number. Weird, but it can be convenient.
To unmerge contacts on your iPhone, go to Contacts and choose the one you want to unmerge. Click Edit. At the bottom, you'll find an Unlink button. Tap on that, and you're done! 
Luckily, it's easy to unmerge merged contacts. This is because the iPhone merges contacts such that you can undo it if you want to. If you also want to revert to separate contact entries, continue reading as we cover the process of unmerging contacts.
How To Unmerge Contacts on an iPhone
The following steps assume that your contacts are already merged. Once you follow these steps, each merged contact will have its own entry. 
However, you should know that there's no way to unmerge all your merged contacts in one go, so if there are multiple contacts you want to unmerge, you will have to go through them manually one by one and unlink them.
Before unmerging or even merging your contacts on an iPhone, we recommend that you make a backup of your contacts if you accidentally lose a significant number. 
Once the backup is done and you're ready to unmerge, here's what you have to do:
Go to your contacts list. You can do this by tapping on the "Contacts" icon. Alternatively, you can launch the Phone app and click on "Contacts."
Find the merged contact you want to unmerge and then tap on it.
Once the contact opens up, you'll see an option to edit on the top right of the screen. Tap on it. 
Scroll down to the bottom of the screen until you see the Linked Contacts section. Here, you'll see all the merged contacts.
Besides each linked contact, you'll see a red circle. Tap on that to unmerge and restore the linked contact as a separate contact. 
Once you tap on the "Red Circle," you'll see an option on the right of the contact that says unlink. Tap on it. 
Finally, once you've unlinked all the contacts, tap on "Done" at the top of the screen to apply the changes.
Your contacts are now unmerged. 
Summary
At times, we may need to unmerge our contacts. For instance, when we want to arrange a merged contact into business, family, friends, or work categories. In this article, we have given you ways to unmerge your phone contacts by going to your Contacts App. Feel free always to come back here to check the steps when next you need to unmerge contacts in your iPhone.