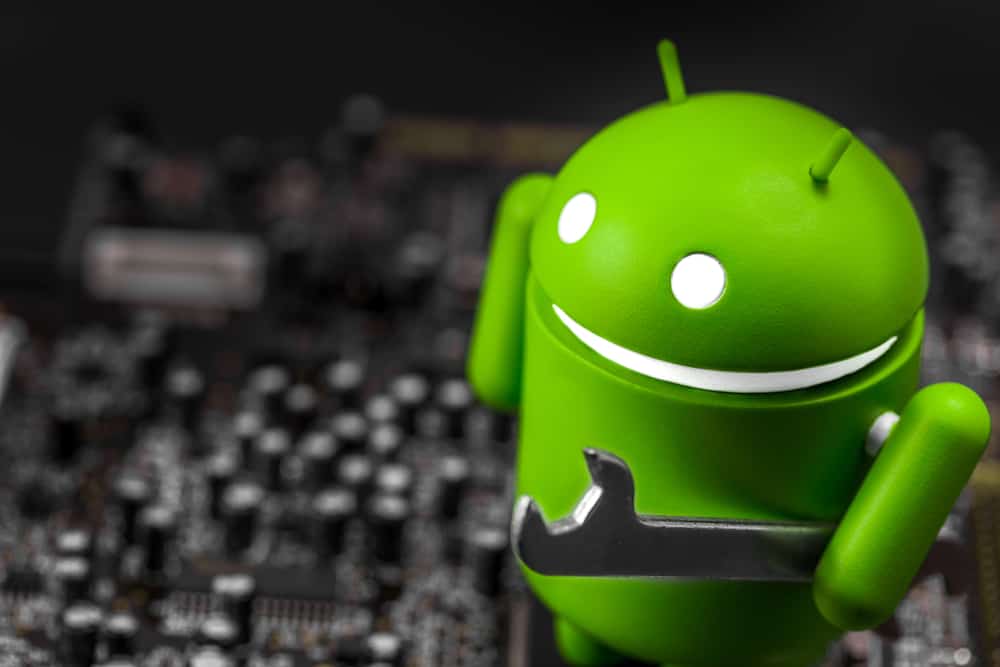 Unless you are familiar with the technical features of your Android phone, you might not know what System User Interface (UI) is. However, you might have received a notification showing the error message "System UI has stopped" if you have an Android phone. So, what is System UI, and what does it do?
System UI is a feature on Android that allows users to control and customize their displays without using third-party Apps. Simply put, everything on your Android phone that isn't an app is the System UI. 
We shall discuss System UI and a feature on Android called the System UI Tuner. What are its functions? How do you enable and disable it to grant you control over your Android device's display? And what should you do when you receive the notification, "System UI has stopped working?" You'll find that out if you continue reading.
How Does System UI Work?
System UI determines how your Android phone's user interface looks without the customization from third-party applications. Whenever developers want to develop products or applications for Android phones, they must adhere to the standards of System UI. 
System UI is an inbuilt application on Android phones. Users can access and use the System UI to customize their phones through a System UI Tuner feature.
What Is the System UI Tuner?
To improve user experience, Android introduced a System UI Tuner feature that allows users to customize their phone's display and navigation. System UI has many functions, but we will discuss a few below.
Functions of the System UI Tuner
With a System UI Tuner, you can do the following.
Set five priority levels for app notifications.
Turn on and turn off icons in the status bar. 
Enable night mode or dark theme.
Customize notifications, calls, or alerts to receive when your phone is in Do Not Disturb mode.
Customize the Quick Settings panel.
Force the status bar into a fixed state when taking screenshots.
Adjust your status and navigation bars.
How To Enable the System UI Tuner
Android introduced a hidden System UI Tuner setting in Android 6 Marshmallow and allowed this feature in  Android 7 Nougat. However, the preceding versions do not allow users to access the feature easily. You need to use ADB commands or an app to access those versions' hidden System UI Tuner.
To enable System UI Tuner on Android 6 and 7, follow the steps below.
Slide down the notification shade on your Android phone to reveal the Quick Settings mode.
Press and hold the gear icon at the top-right corner of the screen for a few seconds. It begins to spin until a small wrench icon appears beside the gear icon.
A notification message appears informing you that System UI has been added to Settings. If you don't see the message, you might not have the System UI Tuner on your Android phone.
To confirm if it has been enabled, open the Settings menu and scroll to the bottom of the page. You'll see "System UI Tuner".
How To Disable System UI Tuner
As fun as it is to be able to customize your phone's displays, sometimes you are better off leaving your phone's default settings as it is. Therefore, after you've used the System UI Tuner to tweak some displays, you should disable it to keep yourself or others from tampering with your phone's customization too much. To disable System UI Tuner, follow the steps below.
Open the Settings menu.
Scroll to the bottom of the page until you see "System UI Tuner"; press it.
Tap the three-dot menu at the top-right corner of the screen.
To disable System UI Tuner, Tap "Remove from Settings".
A pop-up bar appears asking if you want to remove System UI Tuner. Tap "Remove".
System UI Has Stopped Working
You've probably seen this or something similar on your phone and are wondering how to fix it. The content of the message may vary according to the brand of Android phone you're using, but they are essentially saying the same thing. 
The message repeatedly appears on your screen and is usually caused by installed applications or your phone's operating system. Here are the things you can do to fix it.
Restart Your Phone: This is a quick and easy fix, but it is usually the most effective solution.
Update/Uninstall Apps: Bugs could cause a problem while installing third-party apps. If you can locate them, try to update them. If that doesn't work, uninstall the apps.
Update System OS: A bug in your phone's operating system might be causing the issue. If an update is available, download and install the update. If not, you should report to the manufacturer and wait for updates that usually contain bug fixes. 
Factory Data Reset: This restores your phone to its factory default settings. Make sure you back up your data on cloud storage before doing this. And this should be your last resort.
Conclusion
Now that you know how to enable the System UI Tuner on your Android phone, go ahead and customize it to your taste.