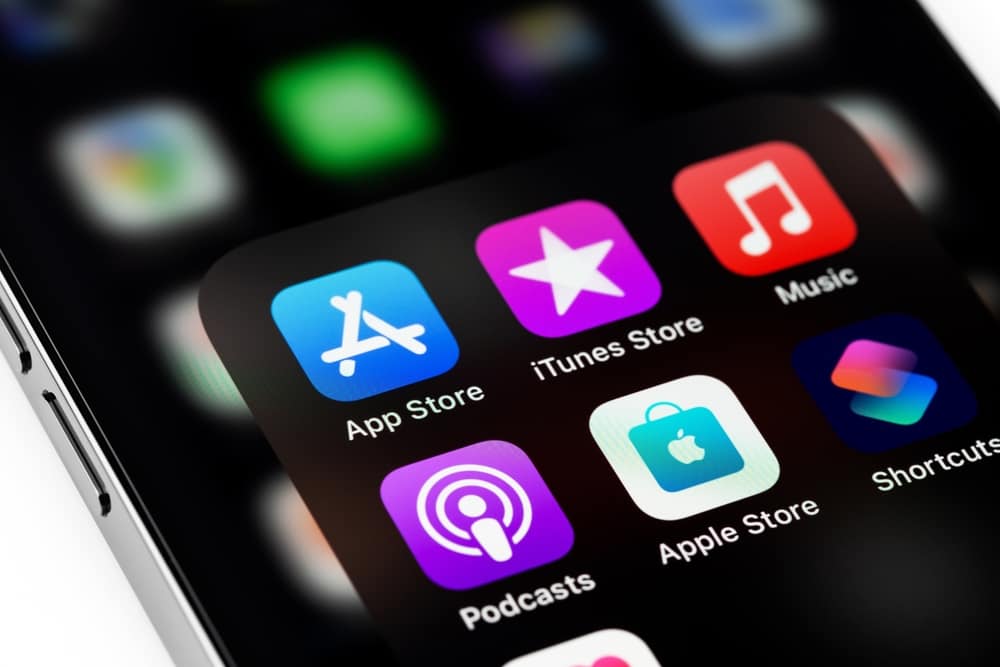 If you're an Android user who just tried out his first iPhone, you might be wondering how you can access your stored music. While you can view all the music on your iPhone in the Music app, the app doesn't show where the music is stored on the device.
Music on the iPhone is stored in Apple's internal storage in a folder called Music. However, it's impossible to access it directly. 
However, you can still get access to it. Here's everything you need to know.  
Where Is Music Stored on the iPhone?
The Music app on your iPhone (or any iOS device for that matter) includes the Music, movies, and TV shows you downloaded or added from Apple Music. It also includes videos and Music synced to your device and iTunes Store purchases.
You can also see the Music stored only on your iPhone by clicking on "Downloaded." Or you can scroll or browse through all the media to find the Music you're looking for. 
While the Music app includes all your Music, it doesn't mention where it is stored. All the Music on the iPhone is stored in your iOS device's internal storage in a folder named Music. But there's no way to access it directly since Apple takes data security very seriously and doesn't allow users to access the internal storage except for photos. So you can't access your music files like you can on an Android phone.
However, there are some workarounds if you want to access the Music folder in the internal folder. For instance, you can jailbreak your iPhone, but since it can lead to security issues, you can use a file management tool. There are many options available today, and all of them allow you to not only access but also manage all the content present on your iPhone and other iOS devices. 
So with a file management tool, you not only get to access the Music stored on the iPhone, but you can also transfer it to a different device, whether it's another iPhone (or any other iOS device) or your computer.
Summary
On the iPhone, all your Music is stored in the internal memory in a folder named Music. However, it comes as no surprise that Apple doesn't allow you to access it directly. Luckily, you can work past it either by jailbreaking the device or using a file management tool. With either of these options, you'll be able to manage all your Music by not only transferring but also deleting and adding whatever content you want!
Frequently Asked Questions
Why can't I see my Music on the iPhone?
Subscribing to iTunes Match or Apple Music allows you to access your Music on all devices. However, if you find some missing files from your library after turning on the Sync Library option, check the network connection on your devices. After that:

1) Make sure to download the latest version of the firmware. This includes not only macOS, iPadOS, and iOS, but also iTunes for Windows if that's what you use.
2) Turn on Sync Library on all devices.
3) Make sure all the devices are connected to the internet. 
4) Check Apple's System Status page to make sure there are no service interruptions in your region.
Is my Music backed up by iCloud?
If you are subscribed to Apple Music, you can switch on iCloud music library sync if you want to back up the Music on your iPhone. Doing so will allow you to access the music files present on all devices logged in with your Apple ID, including your PC, Mac, iPad, and iPod.